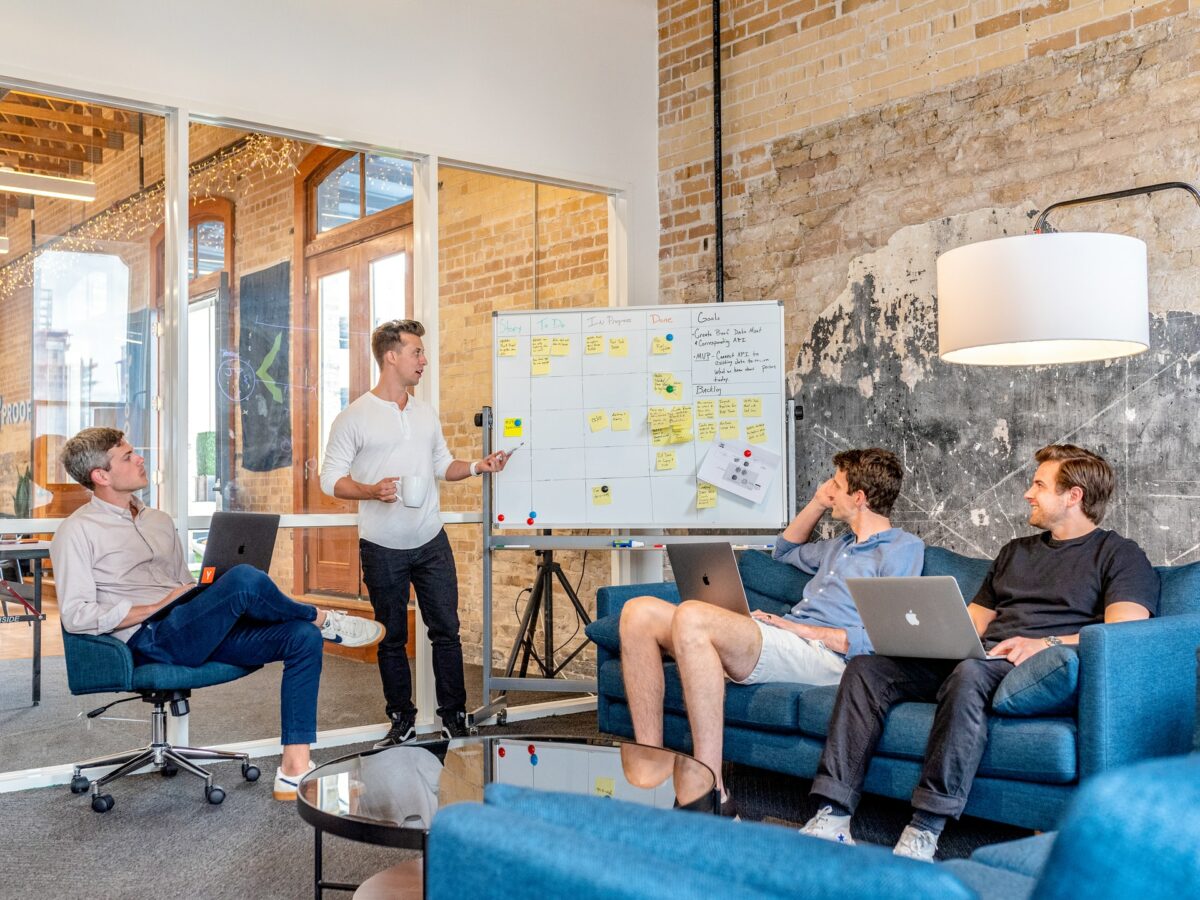 Did you know accountants hold the top spot when it comes to their importance to small businesses?
As a matter of fact, entrepreneurs believe your profession plays a vital role in the success of their business, which is why it comes before attorneys, bankers, and insurance agents on their priority list.
But, this statistic doesn't mean that your accountancy firm will have clients line up and knock on your door by simply being there. While word of mouth is a decent tactic for attracting new customers, it's crucial to take a more proactive approach when it comes to generating new business opportunities.
Luckily, digital marketing and SEO can help you spread the word about your accountancy and bring a lot of traffic.
Here's how to leverage their benefits to improve your visibility and gain a competitive advantage.
1. Make the Most of Your Website
53% of people will research a product or service before they decide to purchase, which means establishing an online reputation is a must. And even more so if we bear in mind that your clients will trust you with managing their finances.
In other words, your website should exude reliability, expertise, and credibility.
Having a visually appealing website that loads fast and is mobile responsive is a start in the right direction. Stats corroborate this, as 38% of people stop engaging with a website with an unattractive layout and content, while 94% of website first impressions are design-related.
Opt for a clean, decluttered design that makes it easy for your potential clients to find your contact information and descriptions of the services you offer. Besides that, your home page should feature engaging options that allow visitors to explore more about your accounting firm, find out about the experts that work for you, read customer testimonials, schedule an appointment, and list helpful resources.
The point is to keep your potential clients on your website for as long as possible and get them to convert, that is, to book a call with you or subscribe to your newsletter.
2. Build a Strong Online Presence Through Blogging
Producing superb content consistently is something that is key to your digital marketing efforts.
By focusing on the topics relevant to your audience, you'll be able to attract visitors to your website and engage them. For example, managing steady cash flow is one of the biggest challenges of running a business, so it's a good idea to discuss viable methods of staying in the black.
Similarly, as more than 50% of small business owners think tax preparation is complicated, addressing this issue and talking about how they can reduce their tax bill will score you a loyal audience of potential clients.
Besides, blogging is a great way of establishing yourself as an authority in the field, and that's something that will bring you a lot of qualified leads. It's only logical that entrepreneurs want only expert advice when it comes to their finances, which means that sharing your expertise will help you win more clients.
Finally, generating high-quality content on a regular basis will fuel your social media and email marketing activities, and result in boosting your online presence.
3. Increase Your Google Rankings Through SEO
Search engine optimization (SEO) is a digital marketing practice that will help your website rank higher in Google search results and make it easier for your potential clients to find it in an avalanche of search results.
"The best place to hide a dead body is page two of Google." This quote perfectly sums up the importance of SEO, as most people never scroll past the first page, while less than 1% actually click on any result on the second page.
Investing in SEO for accountants is a surefire way of attracting qualified traffic to your website and generating new business opportunities.
The first two steps that we discussed are also a part of this strategy. Having a well-designed, user-friendly website and relevant content won't be of much use unless you leverage SEO and vice versa – there's no use trying to optimize a slow, poorly-structured website or thin, low-value content.
After you ensure that your website loads fast, as well as that it's mobile-responsive, you should focus on making sure that Google crawlers can easily access it, understand the content, and index it. This means adding meta tags, fixing broken links, eliminating duplicate content, and making it secure.
Another important segment is doing keyword research and including the relevant ones to your content, meta tags, page titles and descriptions, and other relevant page elements. It's crucial not to overdo it, as the point is to help both Google and your potential clients find relevant content.
Link building is an SEO practice that will improve your website search engine visibility and build up its reputation. What you should do is try to earn links from authoritative websites that will in a way vouch for the quality of your content by linking back to it.
4. Don't Neglect Social Media
Facebook, Twitter, and LinkedIn can be leveraged to expand your reach and additionally strengthen your online reputation.
You can use social media channels to promote your content and engage your prospects and existing clients.
But besides promotional activities, companies have been using social media for customer service purposes too. Given that 1 in 3 people in the world uses at least one social media platform, it's obvious that you can use these channels to get in touch and interact with your target audience.
By leveraging social media's interactivity and its potential to make communication instantaneous, you can answer your client's questions, provide them assistance, and resolve their potential issues, thus offering exceptional customer experience.
If you implement customer service chatbots to your social media platforms, you can even ensure 24/7 support, which can tremendously improve customer satisfaction and help you build trust and loyalty with your clients. In order to take your accountancy firm to the next level, it's important to tap into the power of digital marketing and SEO. These strategies will open the door to a larger client pool and help you create more business opportunities.