Best Tech Blogs to Follow in 2020
What makes a tech blog follow-worthy? It boils down to providing unique narratives, doing frequent updates and having achieved a level of popularity. Here's a list of our favorite tech blogs to follow.
1) Knowlarity
Knowlarity Communications is a leading cloud communication provider in emerging markets. Its AI-enabled Cloud Telephony Solutions are trusted by over 15000+ businesses across 65+ countries. It is globally recognized for offering their clients unprecedented reliability and intelligence in business telephony through their flagship product Super ReceptionistTM.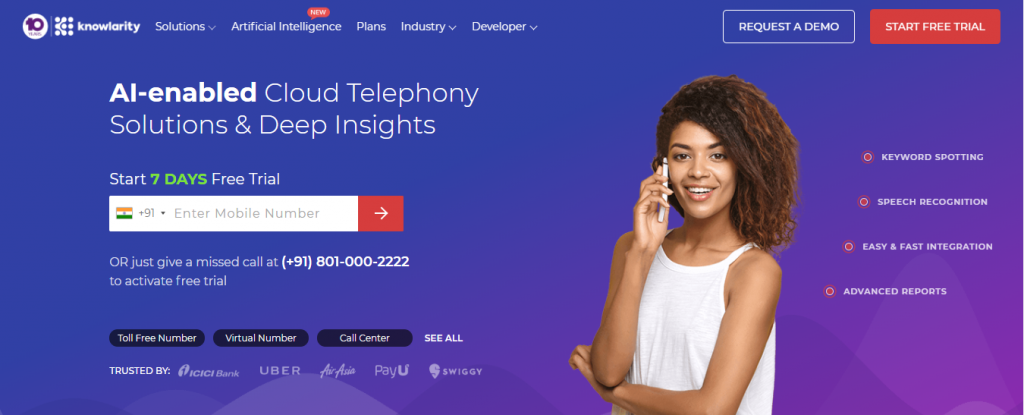 2) CakeHR Blog
CakeHR Blog is a part of the HR software company site. This company streamlines attendance, performance and recruitment management for customers worldwide. Their blog offers high-quality posts and podcasts that focus on technology and people in HR. An invaluable resource in a highly competitive market, a must-read for gaining next-level strategic insights that may be hard to find elsewhere. Every HR pro could spend hours on this site without getting bored.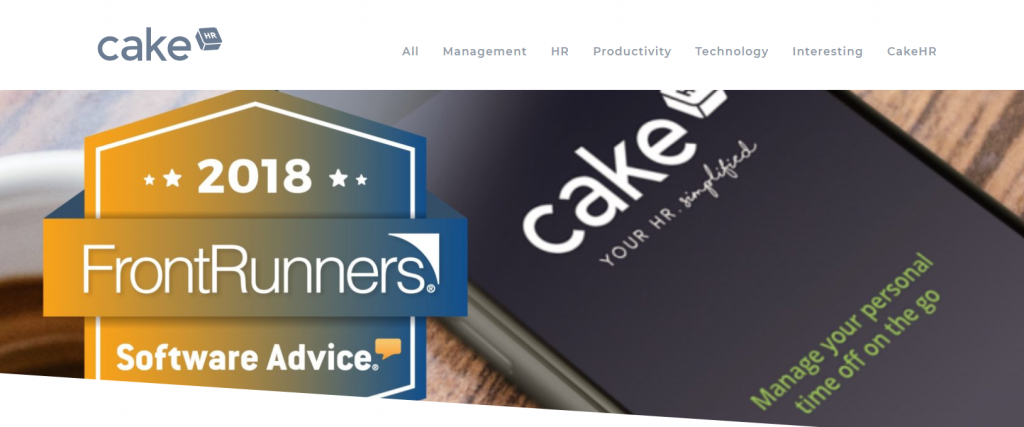 3) Daxx
Daxx is a Dutch software development outsourcing company with 20+ years of experience. On Daxx blog you can find top-notch materials about tech, salary trends, development team hiring and management tips from industry experts as well as up-to-date information about the Ukrainian IT outsourcing market. The blog is also available in Dutch and German languages.
4) Best UK Host
In 2017, WHRX launched the online hosting reviews service for free for all. Since then, we have helped over 1 million of users to choose their best, fast and reliable web host. Whether it is for a personal website, blog or small business we always provide best solution to all.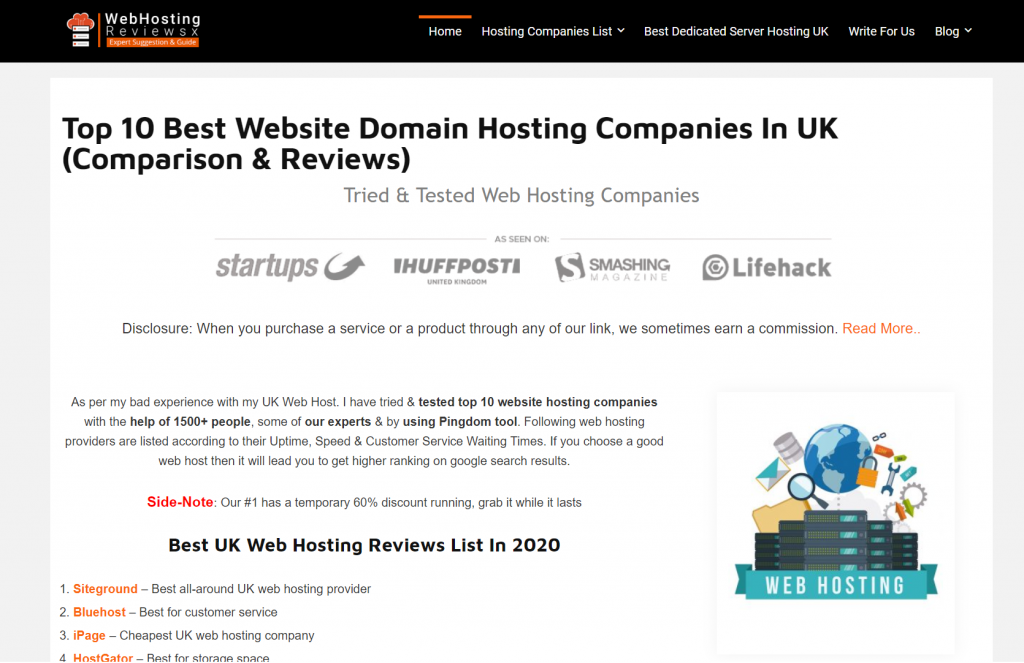 Dave has been in the computer industry since 1980, believe it or not, and have been online since before the beginning of the Internet. Some say that it wasn't Al Gore but he who actually invented the Internet. He has created and launched four Internet-related startups, the first of which was The Internet Mall. The original one.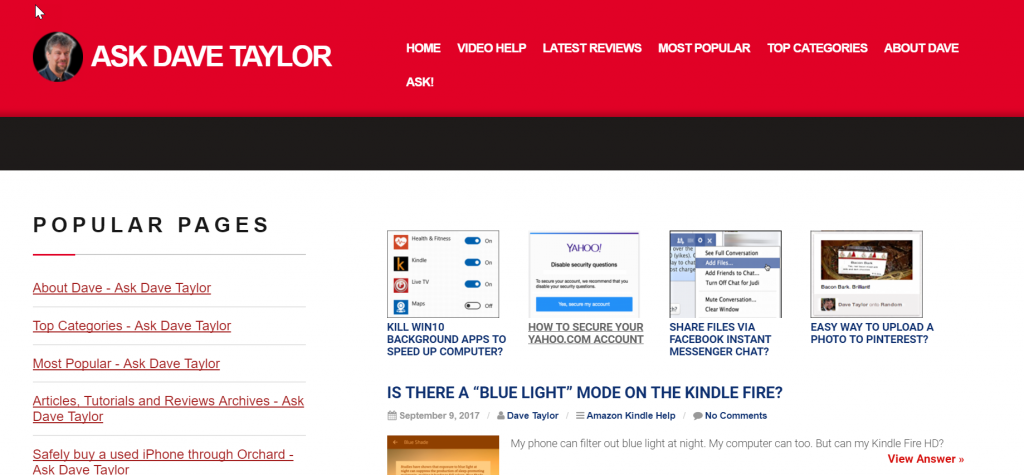 6) Optima
At Optima their aim is to attract subscribers who are likely to invest in a Warehouse Management System. They know that choosing a new WMS is significant in terms of functionality, ensuring compatibility and refining existing company processes. This means traditional Calls To Action such as scarcity, price and time-limited offers aren't effective. They understand Their visitors' needs, their problems, and how their WMS software will help them. Rather than simply growing subscribers or followers, they focus on helping potential customers by explaining features and benefits, demonstrating social proof and showing what results peers have seen. Which generates conversions.
7) QuestionCage
Question Cage is all about knowledge sharing and creating some awareness on some of the interesting topics like technology and digitization.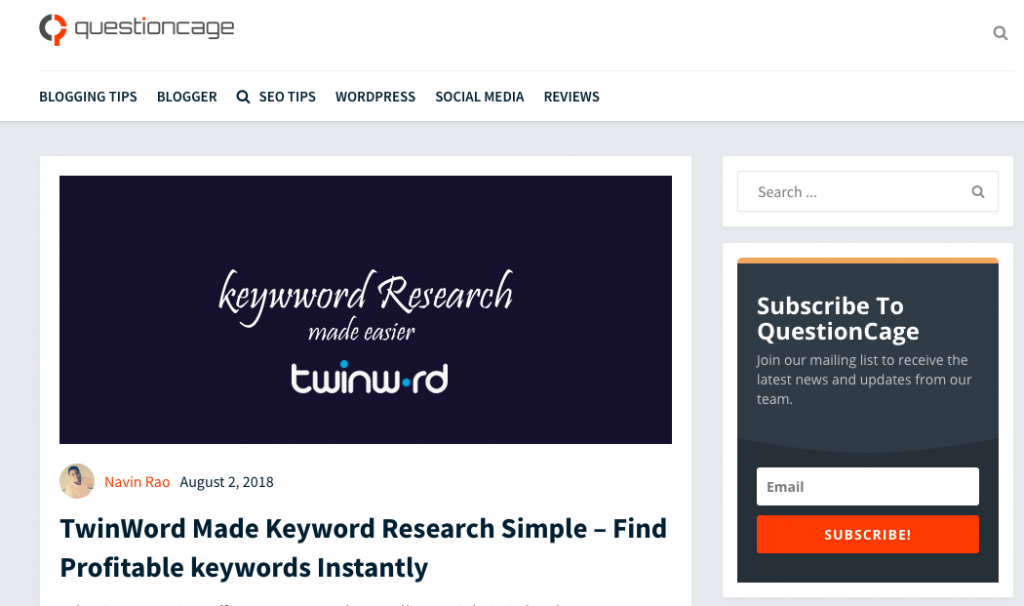 8) PROS
PROS is a perfect mix of online marketing and technology company located in San Diego, California with operations throughout the globe. Since 1996, we have delivered proven results in online marketing including SEO, Paid search management(Google AdWords & Bing Ads), , affiliate marketing, reputation management, conversion optimization, social media marketing, mobile, marketplaces (Amazon, eBay, Jet.com, Wal-Mart), marketing automation, analytics, customer behavior and more. We deliver turnkey e-commerce solutions to manufacturers, wholesalers, retailers, and distributors from start-ups to large corporates. We have over 25 years of experience in internet marketing and technology. in Our experts have the ability to customize solutions for you based on your business requirements. We have delivered cutting-edge solutions to our clients in real estate, fashion, high tech, professional services (lawyers, engineers, and doctors), marketplaces, mobile apps, e-commerce, start-ups, hospitality and more. Check out our blog daily for the latest information about online marketing, e-commerce & technology.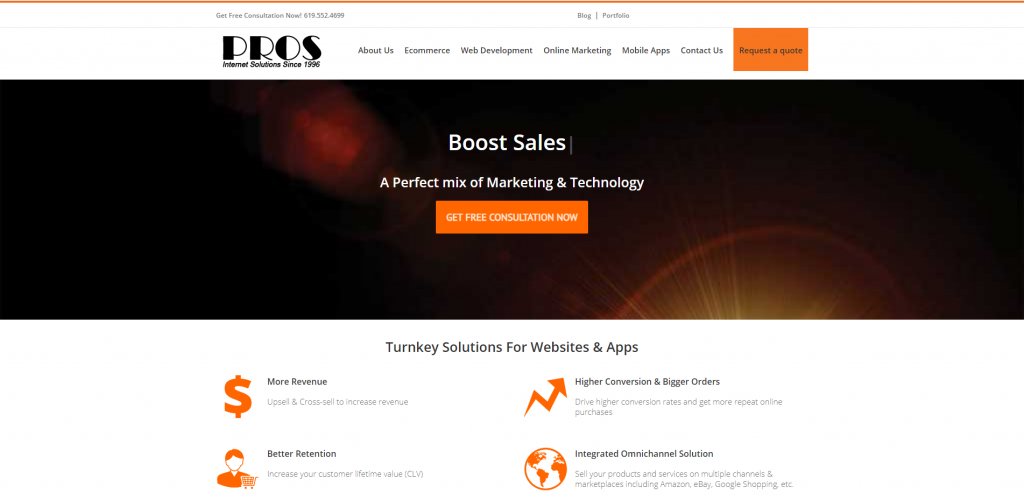 9) Tech Guide for Travel
Anil is a hacker who likes to apply this mentality to all of the things he loves, including travel and technology. The Tech Guide For Travel is a place where you can let your inner travel geek out and learn more about the tools that make being a digital nomad fun.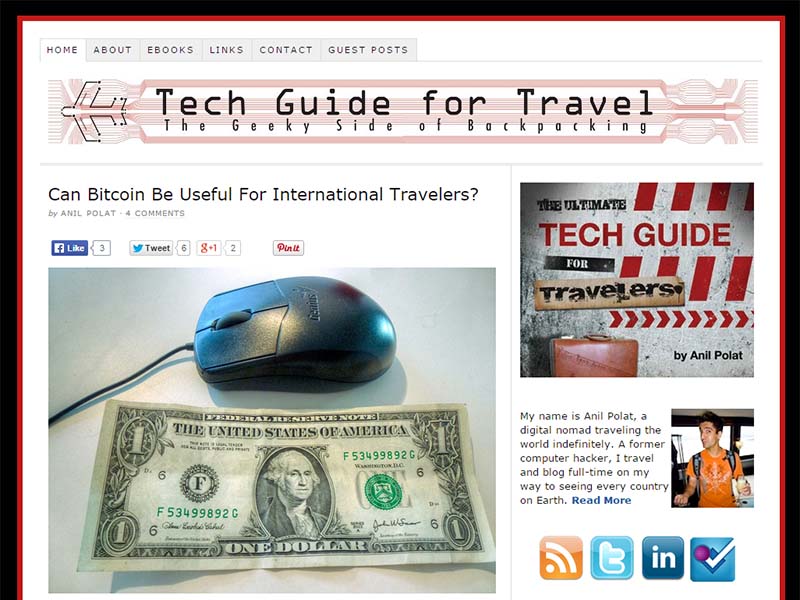 10) TechCrack
TechCrack is a technology blog founded & managed by Romit Sharma. TechCrack is a destination which updates you about new technology by providing info on gadgets, how to's, apps, gaming, business and many more… that's why we say – Crack the Technology.

11) Uncrunched
Michael Arrington is a serial entrepreneur and the founder of TechCrunch. Uncrunched is his personal blog, a place fulfilled with interesting techie stuff.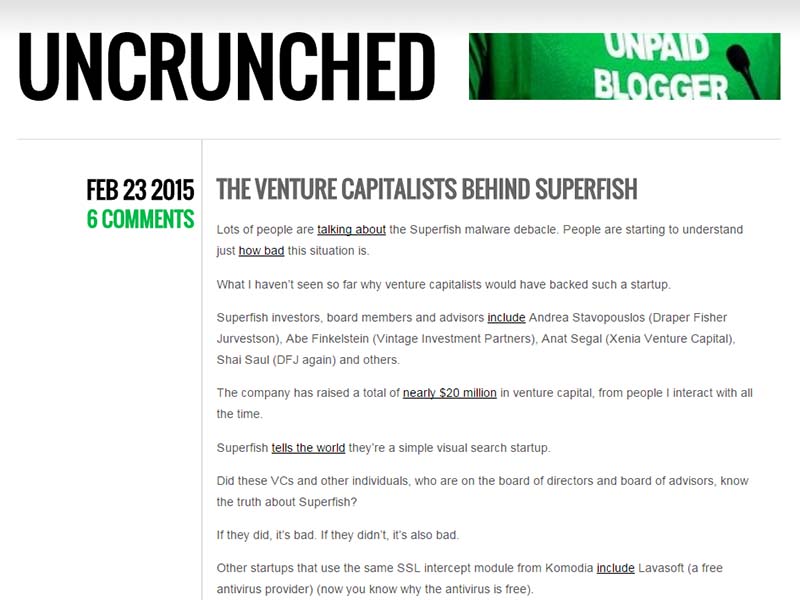 12) Women Love Tech
Frederique started Women Love Tech to share her passion for and support of technology with her readers. Three years on, Women Love Tech has evolved into a lifestyle technology digital magazine for women who have a love of all things tech that can enhance their everyday lifestyle.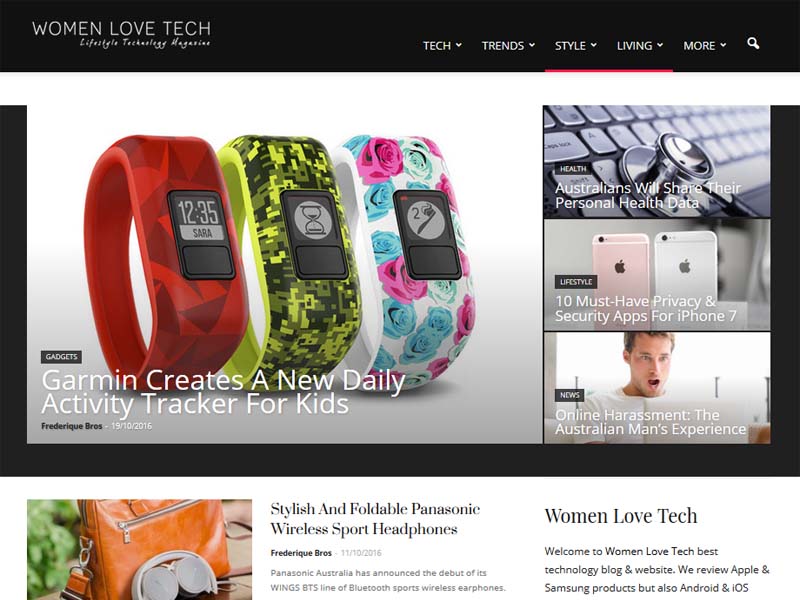 13) eAskme.com
Gaurav Kumar is the man behind eAskme.com. He has started this top-notch tech blog in 2014. Gaurav has worked with clients like Microsoft, Acer, Samsung, Bluehost, etc. Since then, he has become India's most loved professional blogger.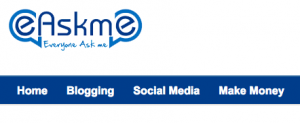 14) EdTech Roundup
The Ed Tech Roundup was formed in early 2013 with the goal of helping educators with technology integration. The Roundup is run by Michael Karlin, former biology, and technology teacher from Kansas who spent time teaching in South Korea and Colombia as well.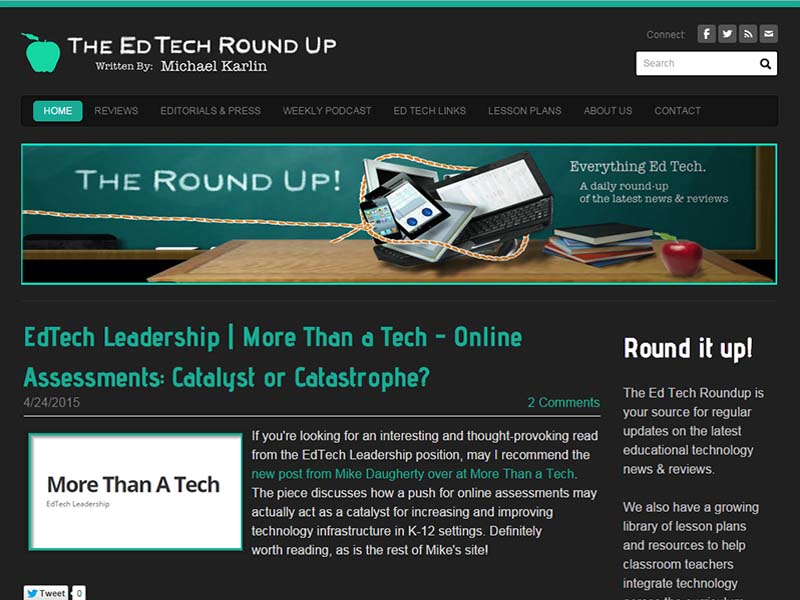 15) Free Technology for Teachers
Richard is a former high school social studies teacher best known for developing this blog which's purpose is to share information about free resources that teachers can use in their classrooms. His work is focused on sharing free web-based resources that educators can use to enhance their students' learning experiences.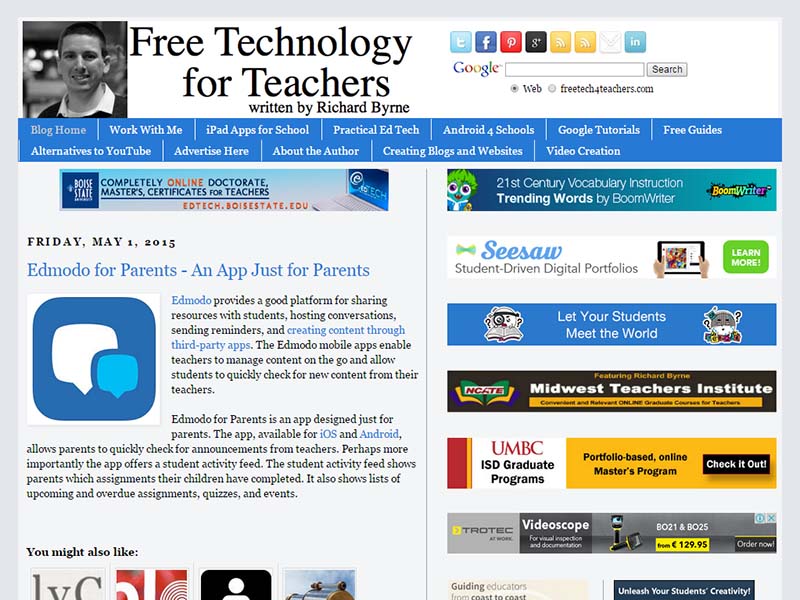 16) David Strom
David is an international authority on network and Internet technologies. He currently writes for Network World, TechTarget, Slashdot.org, ArsTechnica, ITWorld, and GigaOmPro. He has written extensively on IT-related topics for more than 25 years for a wide variety of print publications and websites.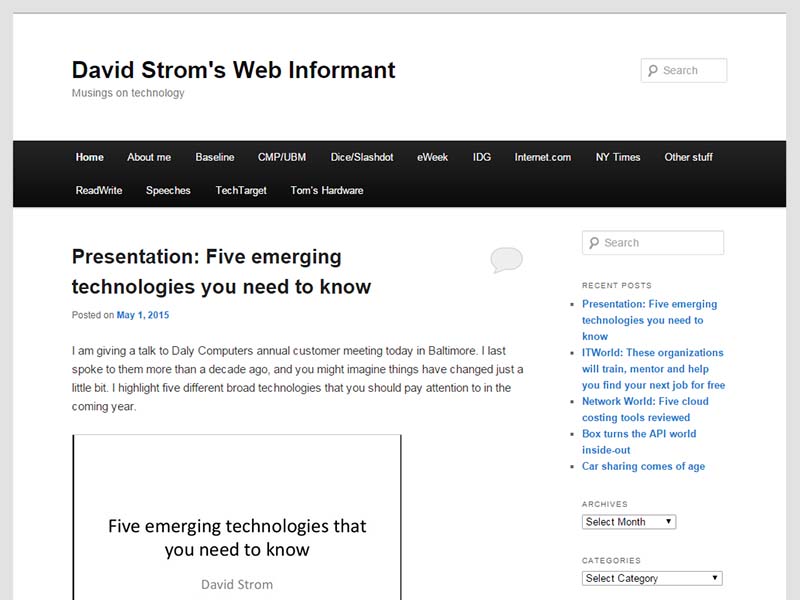 17) Android Headlines
Android Headlines is one of the Largest and Fastest growing tech news media companies on the internet. Millions of Android and tech enthusiasts visit Android Headlines for their daily doses of Android News, Reviews, Apps, Games, Videos. We cover technology ranging from smartphones, tablets, smartwatches, computers, cameras, apps, smart appliances, car technology, carrier technology, VR, IOT and so much more.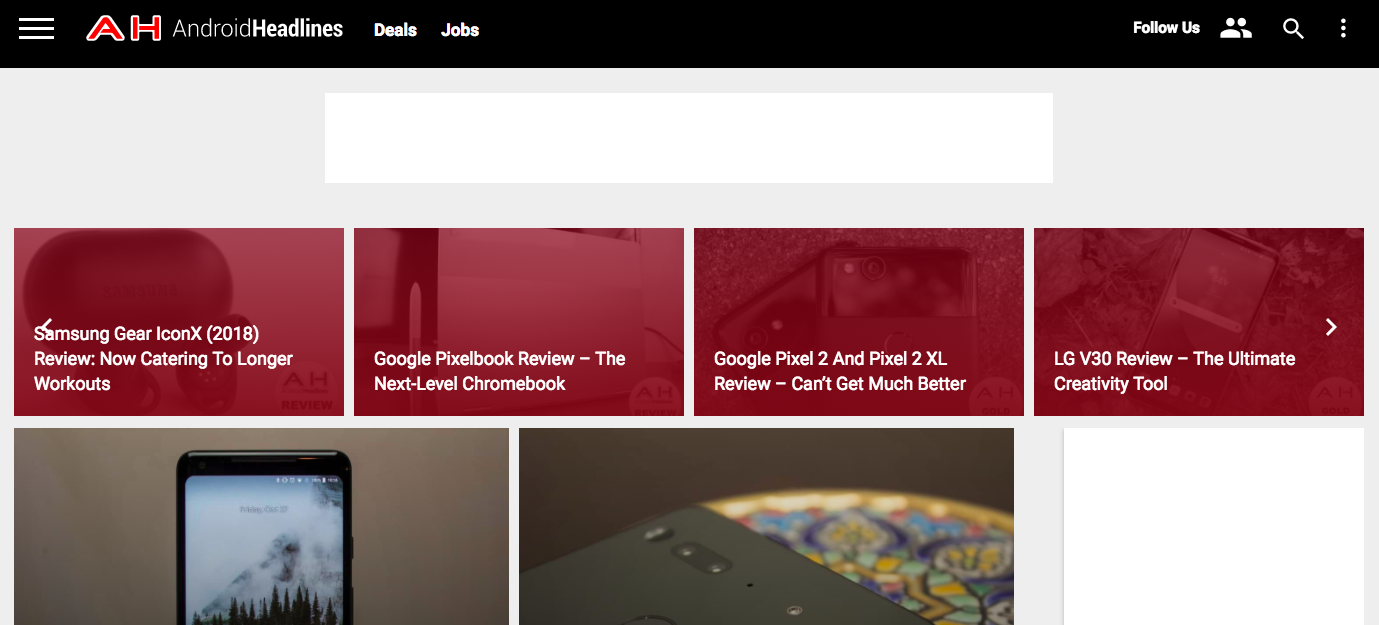 18) TechVibes
Rachel is a freelance writer with a background in business and a passion for technology. She enjoys staying up to date on the latest industry news and playing her favorite game, Street Fighter.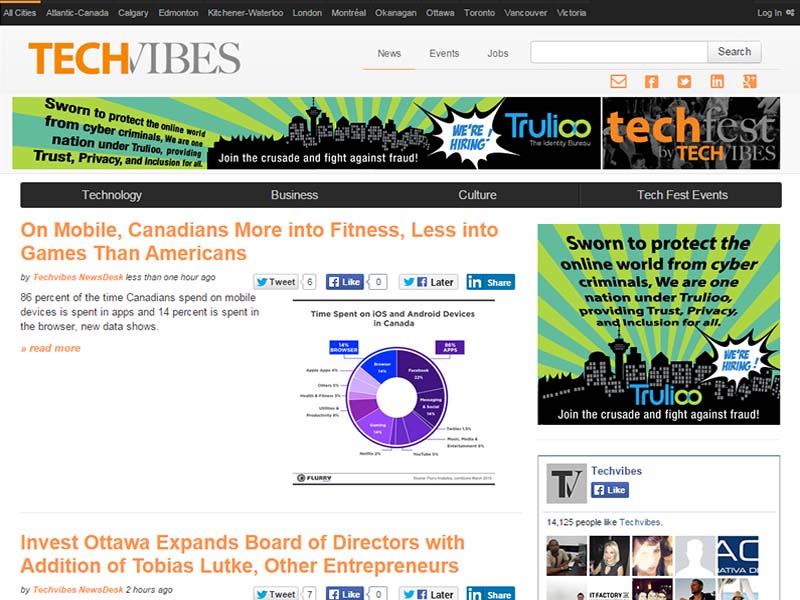 19) Technology Personalized
This blog is nothing like any of those run-of-the-mill tech news websites you come across on the web. They let others create the noise while they strive to separate the signals. End of the day, the quality will score over the quantity.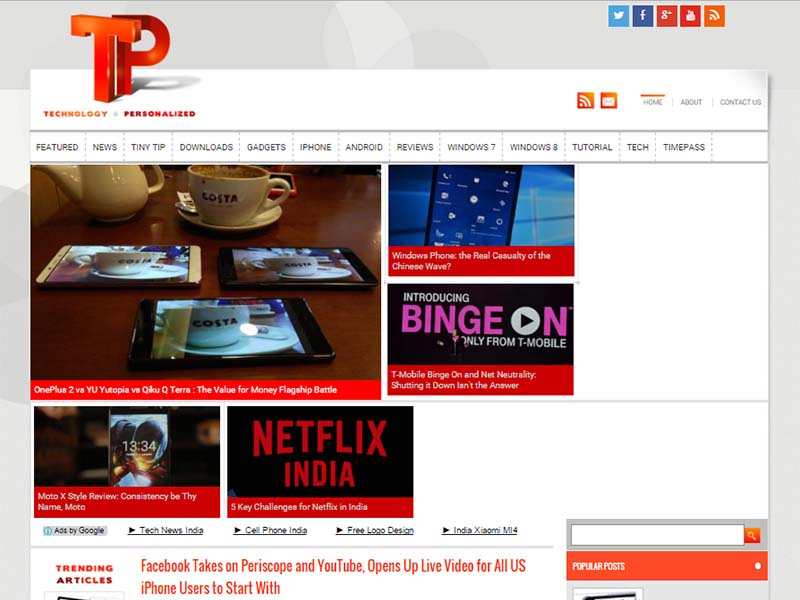 20) Rough Type
Nicholas uses this blog as a testing ground for exploring new ideas or thinking through stuff on the web or elsewhere that he finds interesting or annoying. In some cases, he develops the material here into articles or essays that will appear in more formal publications.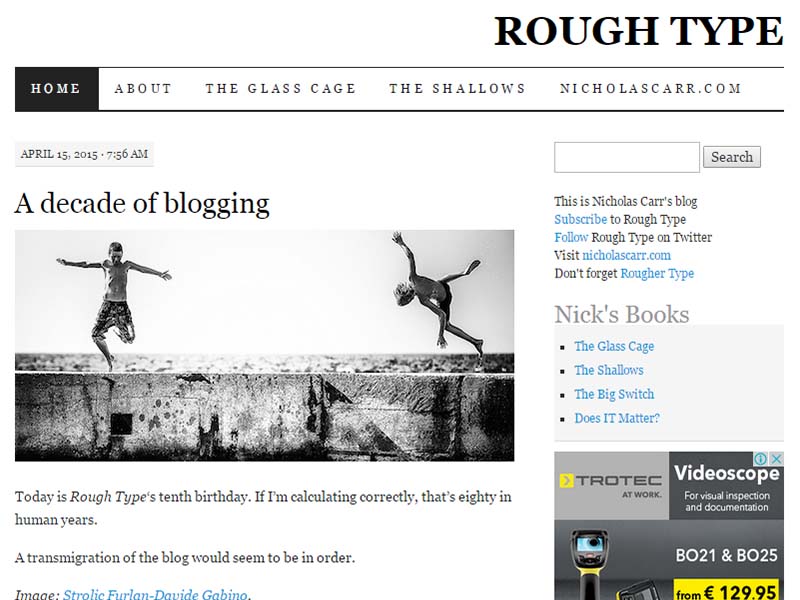 21) ReadWrite
Richard MacManus founded this site as ReadWriteWeb in 2003 and grew his blog about the changing Internet into an international team of journalists.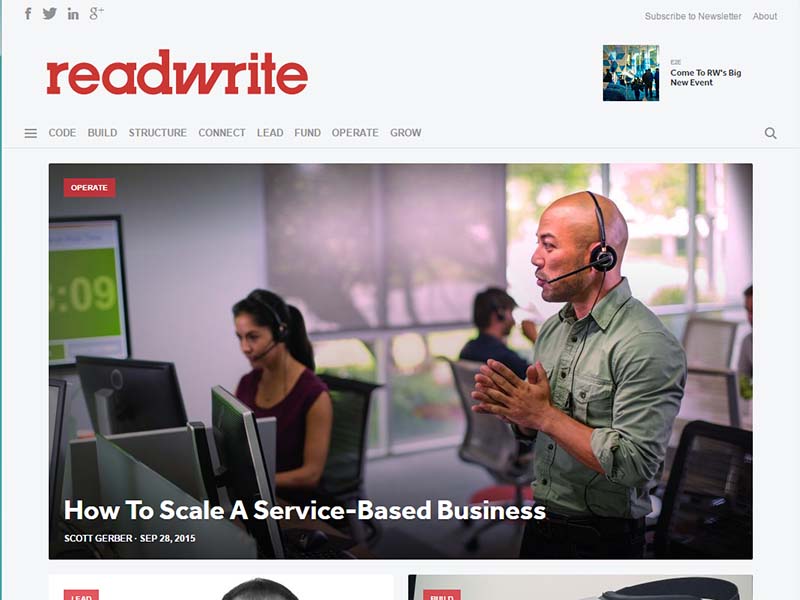 22) Digital Inspiration
Amit Agarwal holds an Engineering degree in Computer Science from I.I.T. and has previously worked at ADP Inc. for clients like Goldman Sachs and Merrill Lynch. In 2004, Amit quit his job to become India's first and only Professional Blogger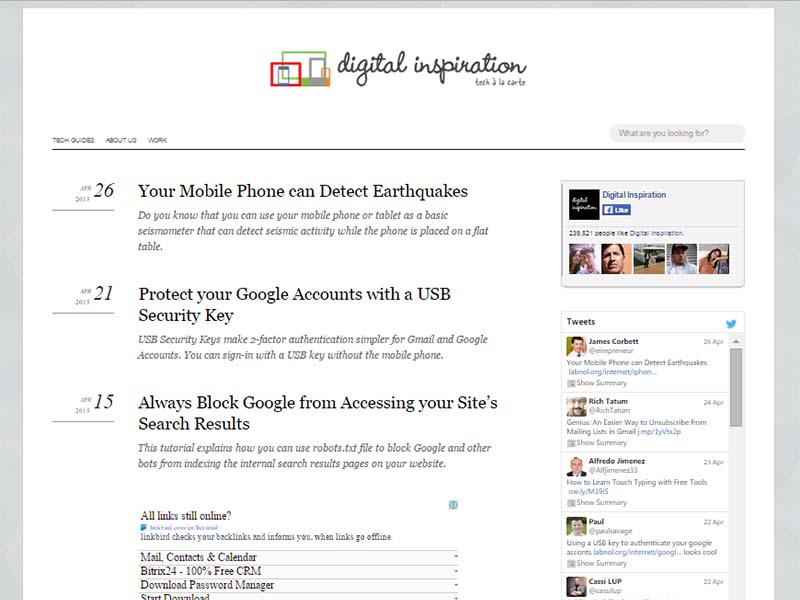 23) By Ron Miller
Ron has been a Freelance Technology Writer since 1988. and his technical writing experience includes documentation, online help, classroom training materials, online training, and various other related tasks.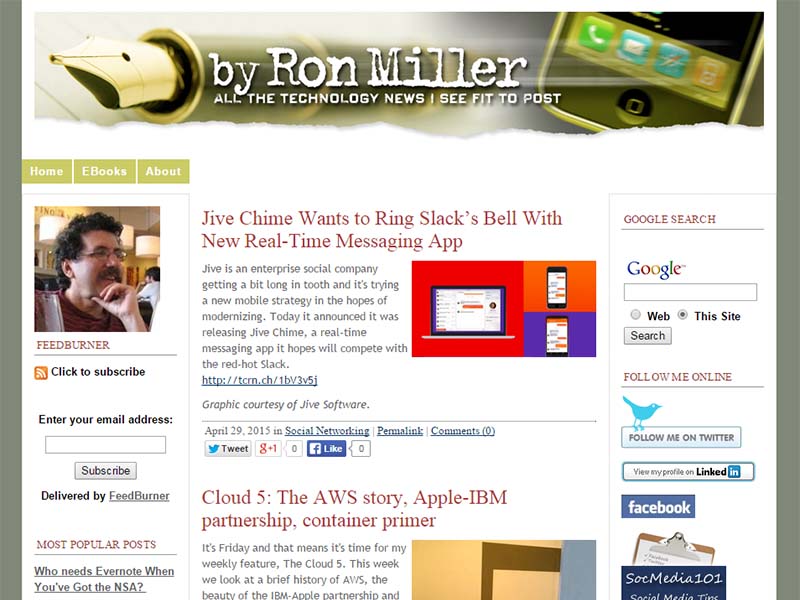 24) TechCabal
Bankole Oluwafemi is Editor-in-Chief of TechCabal.com, Africa's fastest-growing tech blog covering technology, startups, mobile and digital media. Bankole's writing and quotes about technology in Africa are regularly featured in prestigious publications such as Quartz and Fortune.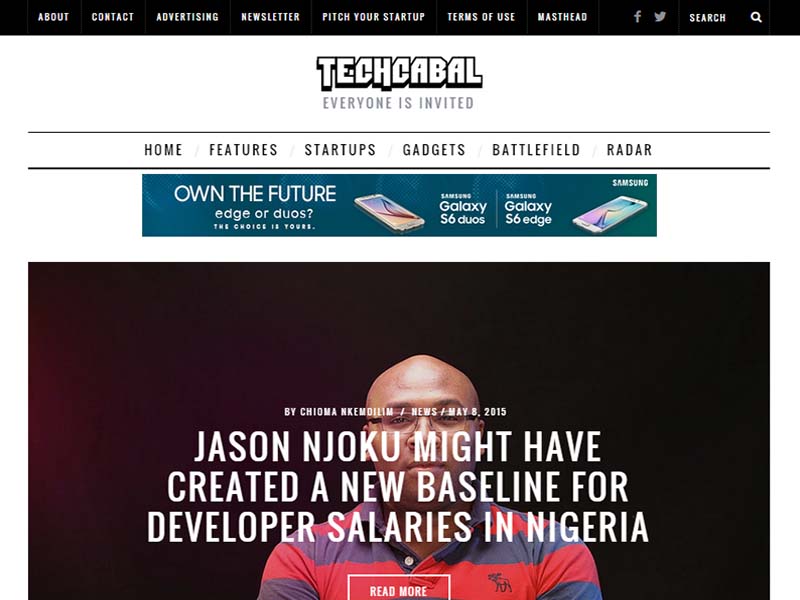 25) TechnoBuffalo
The content on TechnoBuffalo is created by a team of professional writers that are self-proclaimed tech-enthusiasts. Their articles cover a breadth of technology-related issues and topics from the everyday uses to the business side of the industry.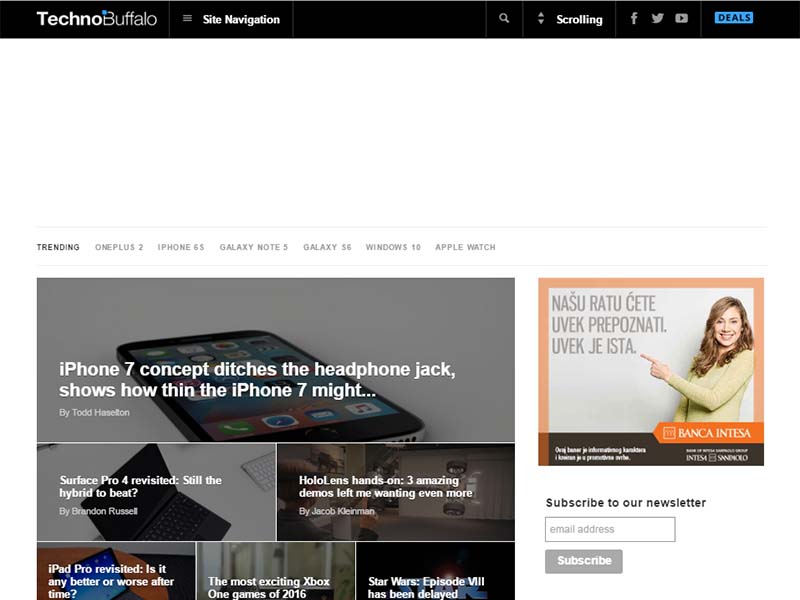 26) Tecosystems
Stephen is the co-founder of tech analyst firm Redmonk, where mixes personal insight with software-tech analysis. He also offers collections of current links about what's hot in tech news/commentary.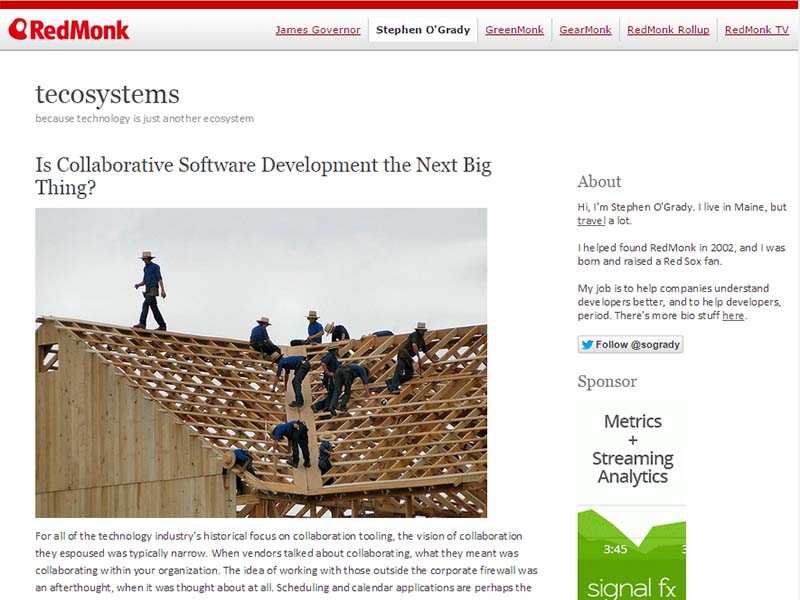 27) The Wonder of Tech
Carolyn is a polygadgetist who has been entranced with personal technology for over 20 years. She designed this blog for tech lovers, tech haters and anyone else who wants or needs to learn about the world of personal technology. The Wonder of Tech is designed to help you learn about the amazing and rapid developments.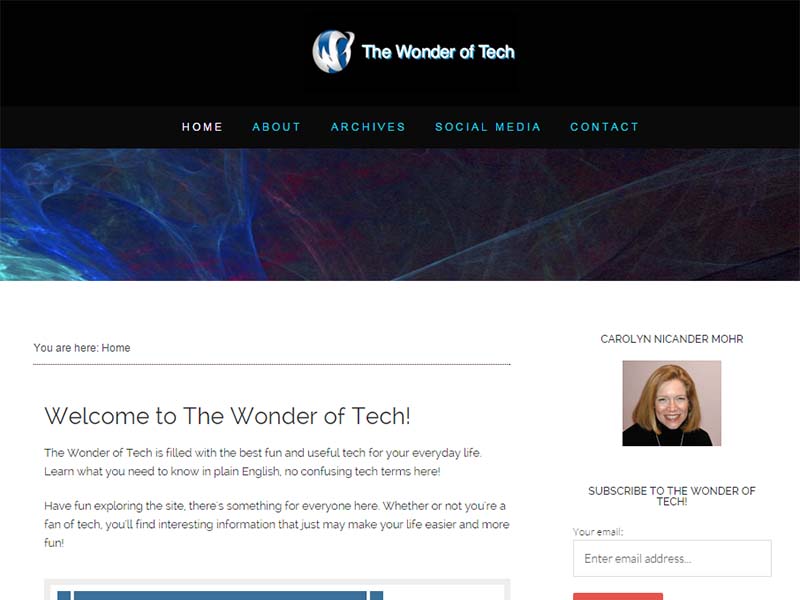 28) Bonkers About Tech
The purpose of the site is to help people by providing useful how-to's and to explain technology in plain English. The aim is to make it as interesting and as entertaining as possible, so you won't find stuff on here that's boring or too serious!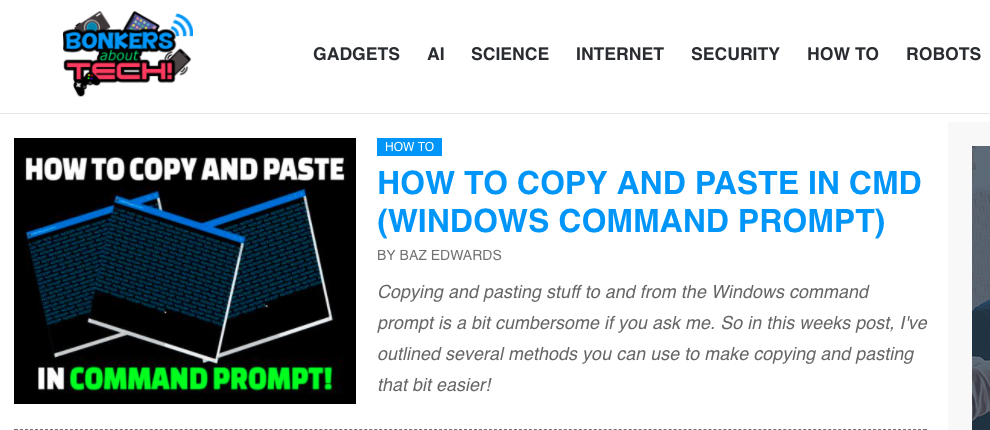 29) Standalone Installer
With millions of monthly visitors from across the planet, Standaloneinstaller.com is your one-stop software platform that is designed to serve all your personal and professional needs. No matter if you are a student, an entrepreneur, a developer or a gamer, they will help you download just the right software.

30) Web Loggerz
Ansh is a young entrepreneur and WordPress consultant who likes to write information on WordPress for beginners. In just 2 years of his online journey, he has founded, funded and sold several 5-figure blogs.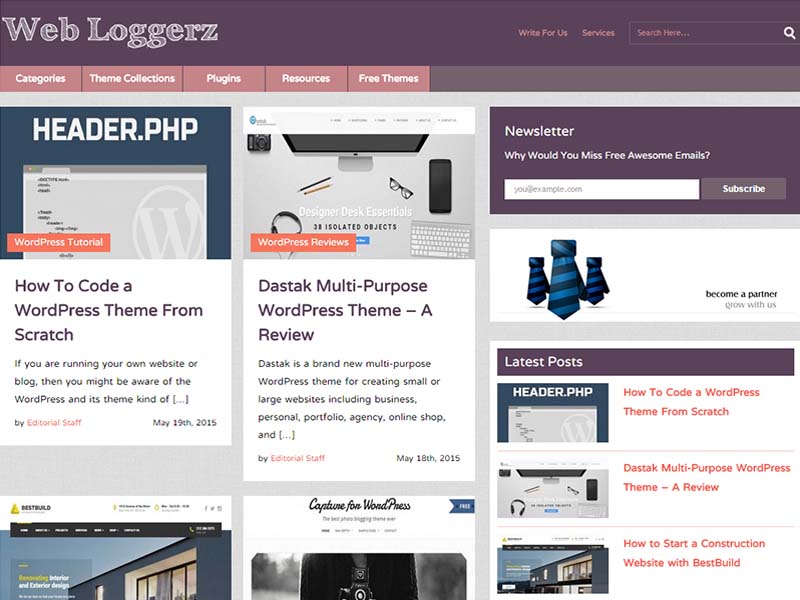 31) Brotha Tech
Terrance is the go-to guy when you want to know about the latest and greatest in technology, or just need some tech support. He's been a tech-blogger/freelance writer covering a wide range of geeky subjects since 2008. He is also a technology consultant for individuals, small businesses, and events.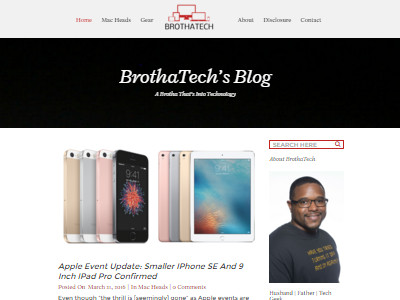 32) Cross Browser Testing
Testing may be the last thing you want to do upon submitting a new integration, but it's essential to run tests before (and after) the feature hits production. While no one wants to see a functioning web app fail on another browser, or find a bug that had gone previously undetected, it's better you than your users. However, testing doesn't have to be a chore. Visually comparing screenshots or automating repeated tasks means that testing is not only easier and more effective but also more likable. To learn more about cross-browser testing, make sure to check out these guys asap!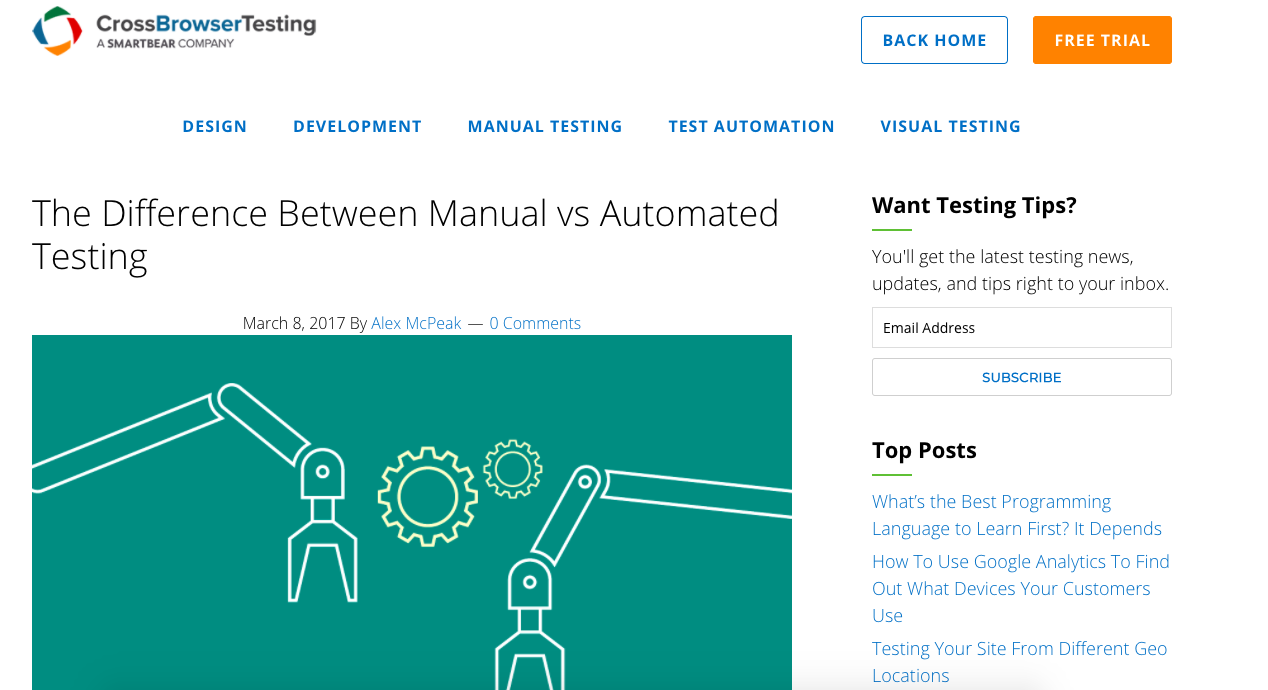 33) Tech List
Pakistan technology news and lists with a special focus on startups, entrepreneurship and consumer products.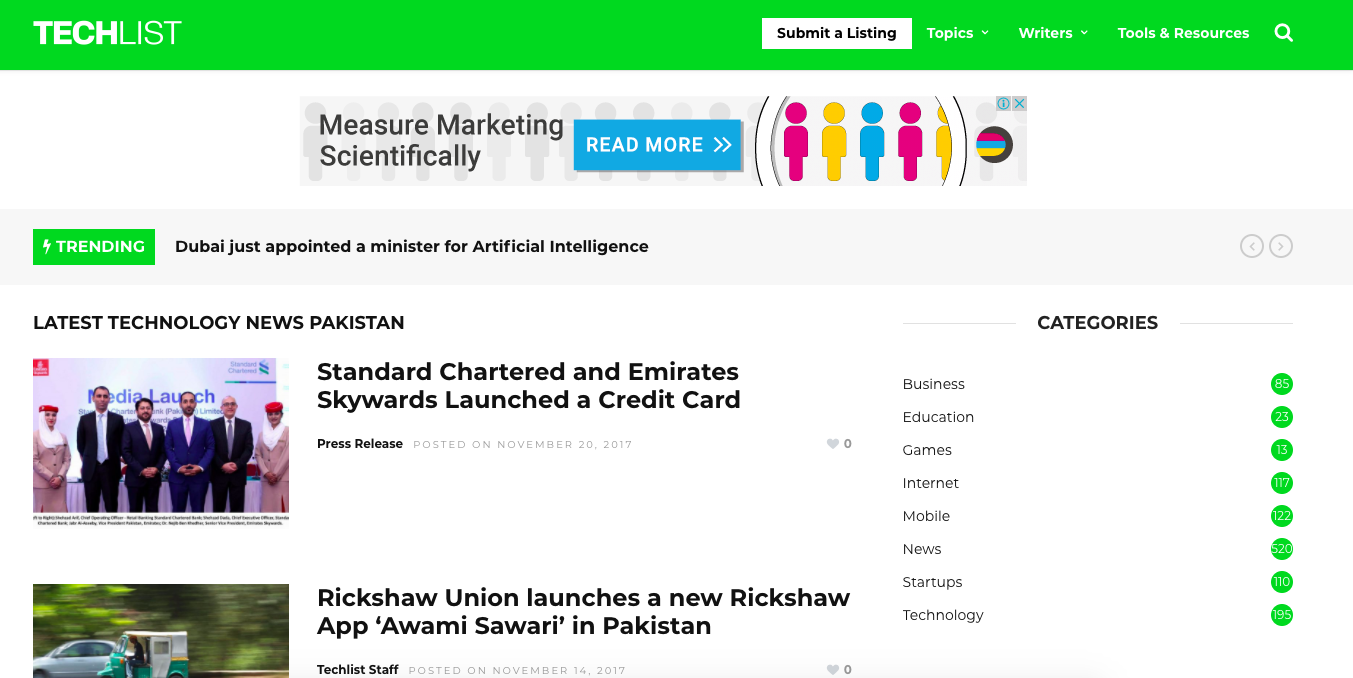 34) NaijaTechGuide
NaijaTechGuide is the best blog for technology news, gadget reviews, specs, and tips. The blog also covers online services as well as prices of mobile phones, laptops, and other gadgets. NaijaTechGuide is a leading tech blog in Nigeria with a sizable audience in Kenya, Ghana, and India.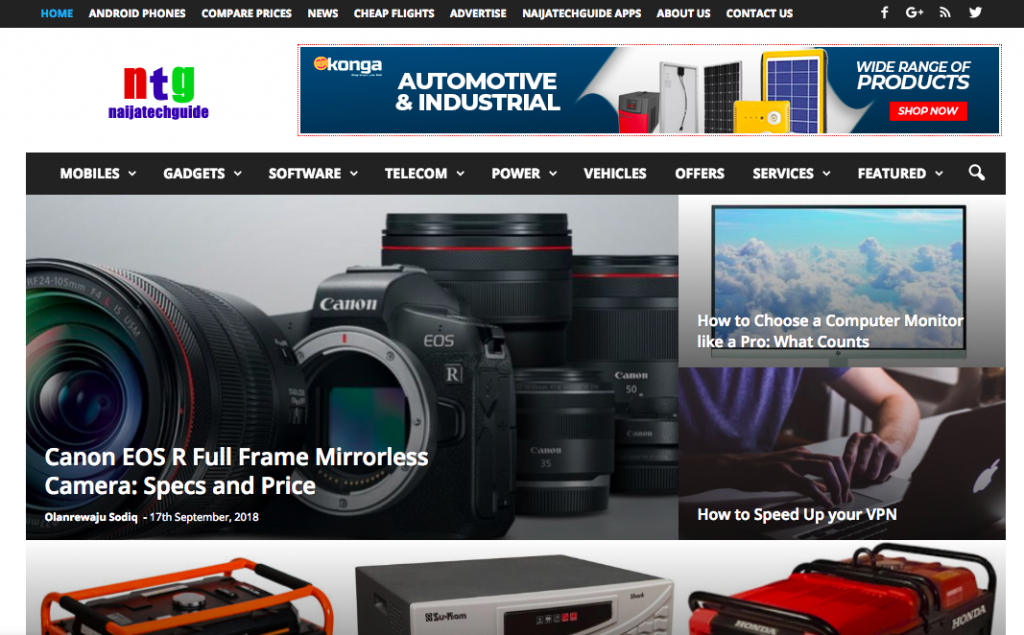 35) WalkMe Blog
As pioneers of the Digital Adoption Platform (DAP), WalkMe's blog tackles various pain points experienced by enterprise and large organizations in the digital age. Topics include training and onboarding employees, digital transformation, change management, user experience, productivity, and customer experience. WalkMe's posts are aimed to help business leaders navigate the high seas of disruption with ease and confidence.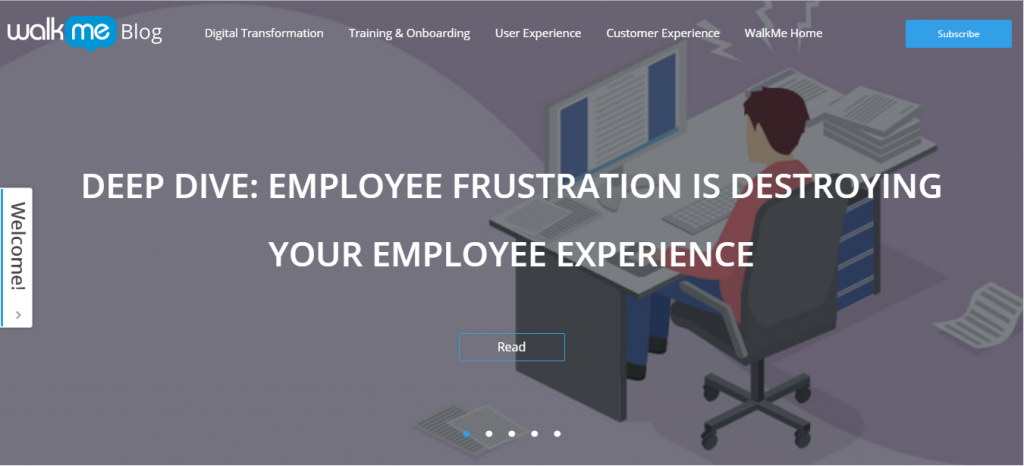 36) Spec India Blog
SPEC INDIA is a boutique software solutions company based in Ahmedabad, one of the most enterprising cities of Gujarat in India. With their beginnings about 30 years ago, they have proven their capabilities in providing accelerated and cost-effective enterprise software development solutions to a large portfolio of customers across the globe. On their blog, they share many insights from their three-decade-long experience and all the lessons learned.
We Suggest Software is a top-notch software directory. It provides leading business software reviews and comparison platform for all business worldwide. Compare any software with features, pricing, and other specifications.
Lean Startup Life has gotten a lot of great media coverage over recent years for helping entrepreneurs and lean startups improve their marketing and finance, especially in the tech scene. Lean Startup life may be a new website but it has already reached tens of thousands of readers in a very short period and is supported by a growing social media marketing platform.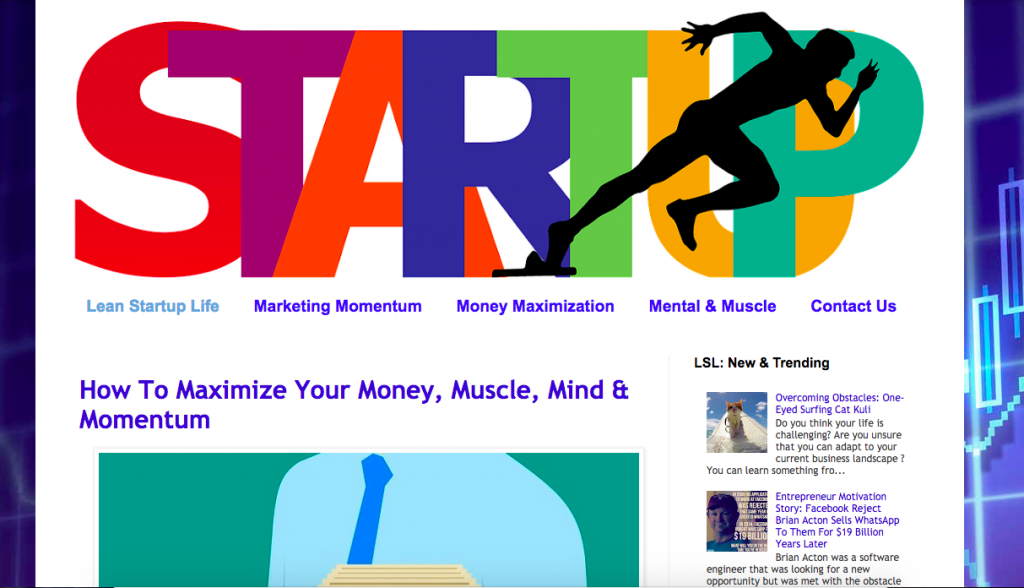 40) Techlectual
Techlectual – Find the latest tech reviews, Tech News, Detailed Tech Guides, and Everything about Tech World.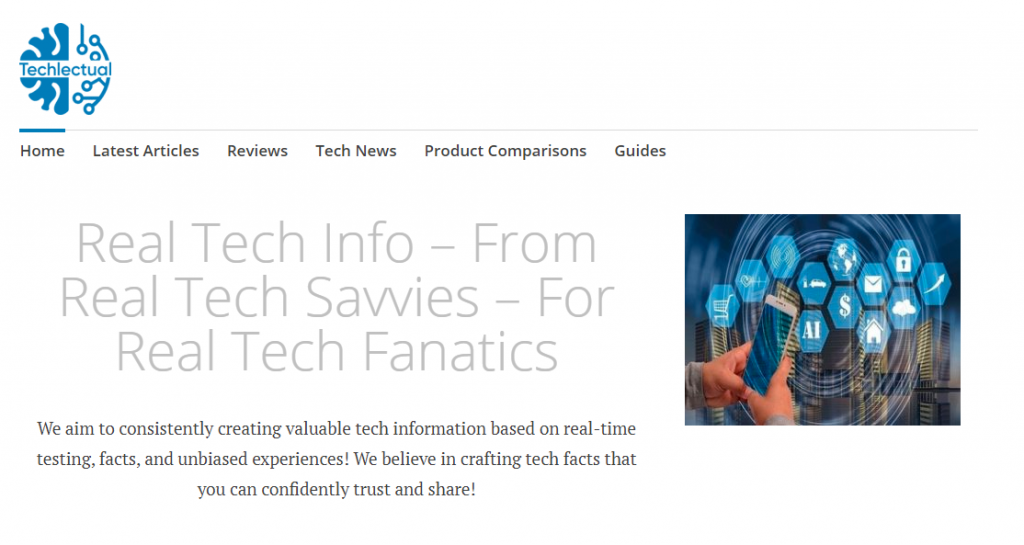 41) ClickUp
ClickUp is a top productivity platform that is a fundamentally new way to work. The platform's core focus is in removing frustrations, inefficiencies, and disconnect caused by existing project management solutions. Manage your reminders, notifications, calendars, and tasks in personal and work life – all in one place! Choose the features you want to use and customize ClickUp the way you want. Save more time in the day by combining the tools you use on an everyday basis into an intuitively powerful project management platform.


33rd Square explores technological progress in AI, robotics, genomics, nanotechnology, art, design, and the future and other key areas as humanity encroach on The Singularity.

43) Techspective
TechSpective covers technology trends and breaking news in a meaningful way that brings value to the story and provides you with information that is relevant to you. We offer in-depth reporting and long-form feature stories, as well as breaking news coverage, product reviews, and community content in plain English terms, and with a unique perspective on technology.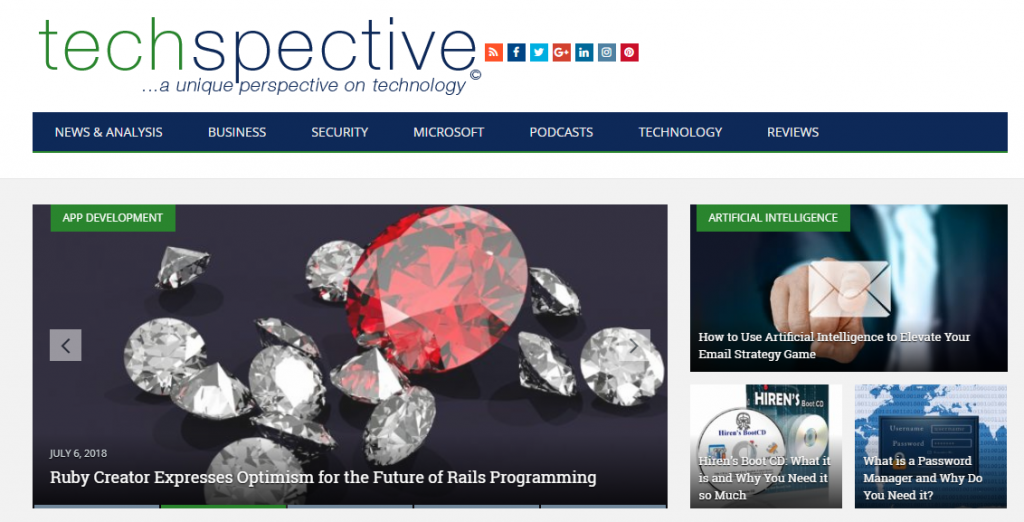 44) Techpatio
TechPatio is a combination of two things that Klaus really likes: Technology, such as tech gadgets, technologies, computers, Internet, etc., and patio which is a place he enjoys relaxing – even sometimes with a piece of tech.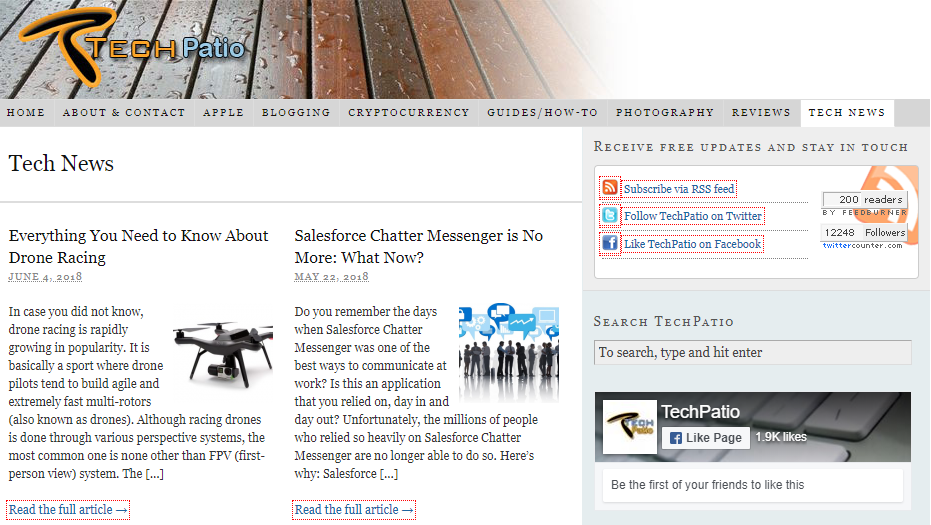 45) Scott Hanselman
Scott is a programmer, teacher, and speaker. He works out of his home office for the Web Platform Team at Microsoft, but this blog, its content, and opinions are his own. He blogs about technology, culture, gadgets, diversity, code, the web, where we're going, and where we've been.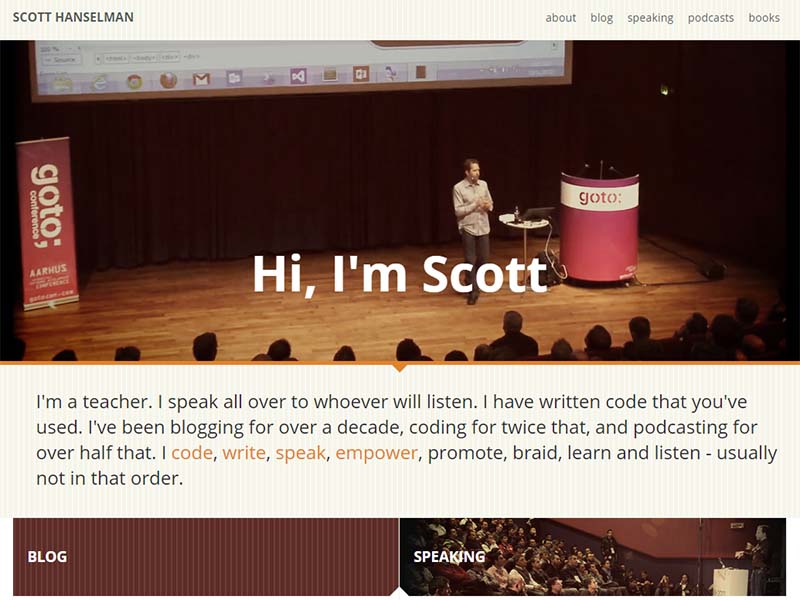 46) Webnexs
Webnexs offers E-Commerce store, script, extension, email templates. They have been providing solutions for E-commerce, Mobility, and ERPs for renowned enterprises globally.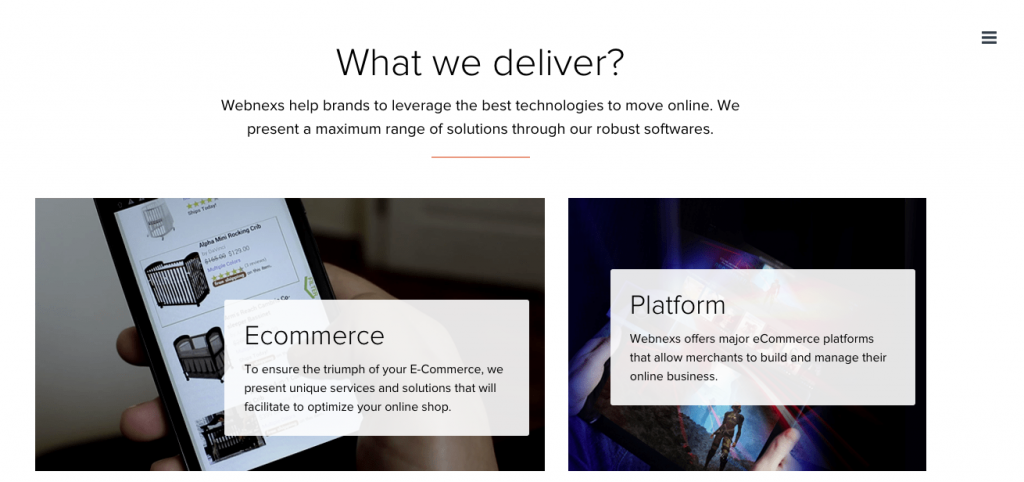 47) G2 Crowd
G2 Crowd helps you objectively assess what is best for your business. It empowers business buying decisions by highlighting the voice of the customer. Their mission is to provide the insights business professionals need, to gain confidence in their buying decisions and become more successful in their jobs and will make purchasing business technology as easy as buying consumer products. G2 Crowd is read by more than 1.5 million buyers each month.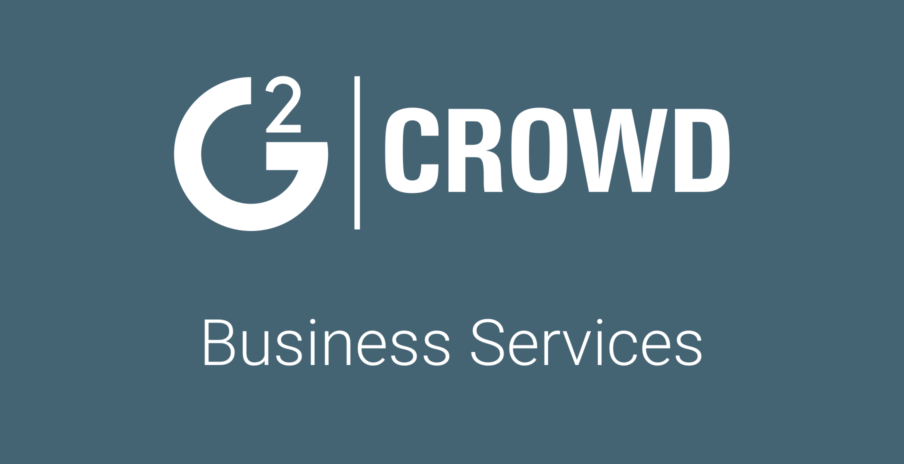 48) CakeHR Blog
An award-winning HR management blog – recognized as one of the best HR blogs in the prestigious Feedspot and FitSmallBusiness compilations.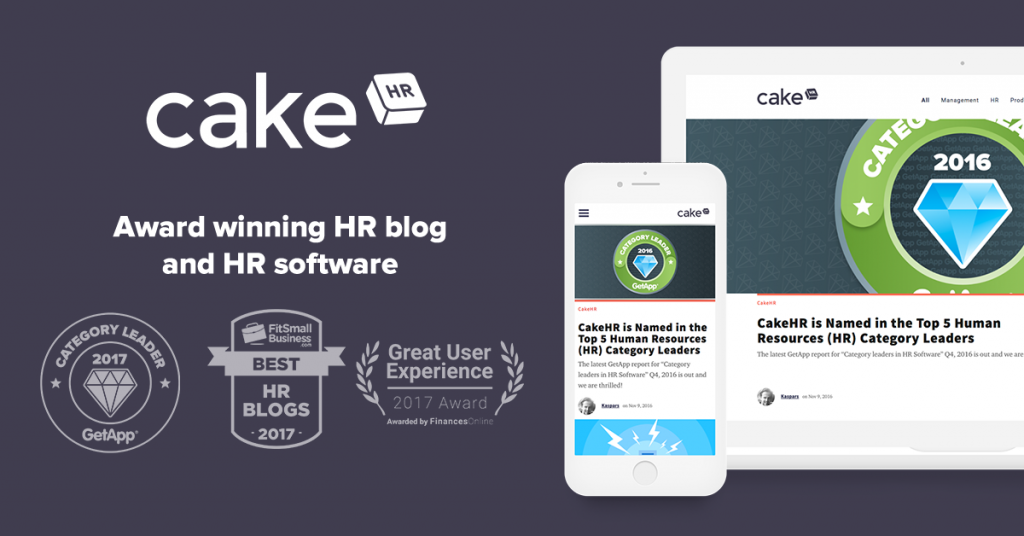 49) 3dcart
3dcart has been on the market for over 20 years. It is a complete and robust eCommerce platform designed to help online store owners thrive in a competitive market. On their blog they explain how business owners can effectively open, operate and maintain a successful online store with relative ease and efficiency.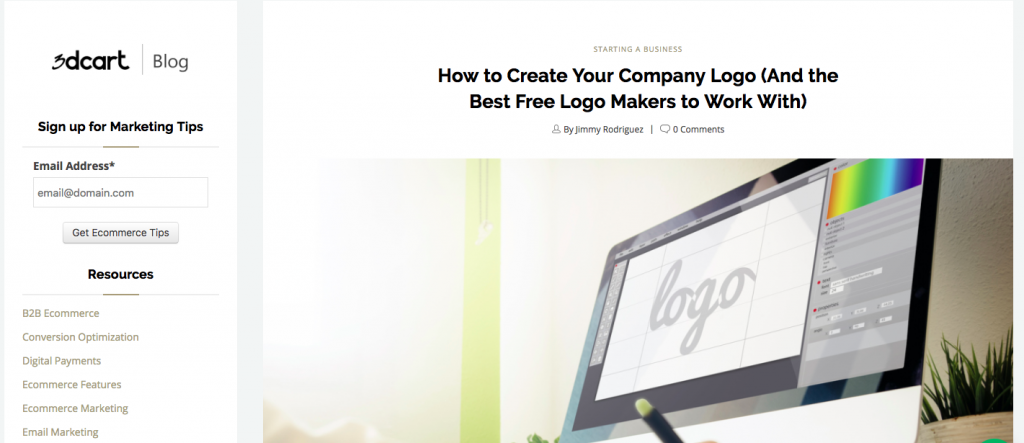 50) PDF Converter
If you search for internet and computer tips and how-to tutorials, visit PDF Converter's blog. Here you can find various guides on how to use Microsoft Word, Excel, PowerPoint and how to manage PDF files. The blog also provides you with the ultimate lists of tools for better productivity and document management.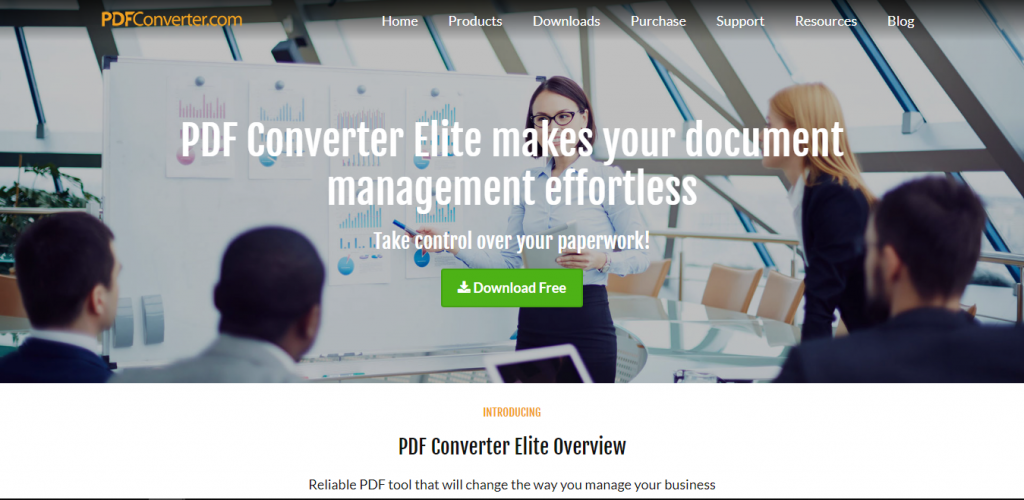 Rakuten Aquafadas provides enterprises across the world with powerful digital tools to reach and engage their mobile-first audiences. Their tools are perfect for sales teams, marketers, HR and learning professionals, media organizations and others to stay ahead of competitors. Enabling unique mobile experiences thanks to easy to create, visually attractive apps and interactive content combined with cutting-edge digital services. Their clients range from SMEs to world-leading businesses such as Adecco, Deloitte, PwC, Audi, large media groups and many others.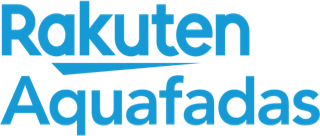 52) Gulmen Digital
Gulmen Digital Machinery and Supplies is a proudly owned Australian Business, a part of Gulmen Group. Since 2002, they've been supplying and servicing all types of industrial and small business printing equipment, including sales of new and used equipment and software. Gulmen Digital provides low overhead labeling solutions to all types of businesses, with a very strong and prompt service, online support and friendly site visits.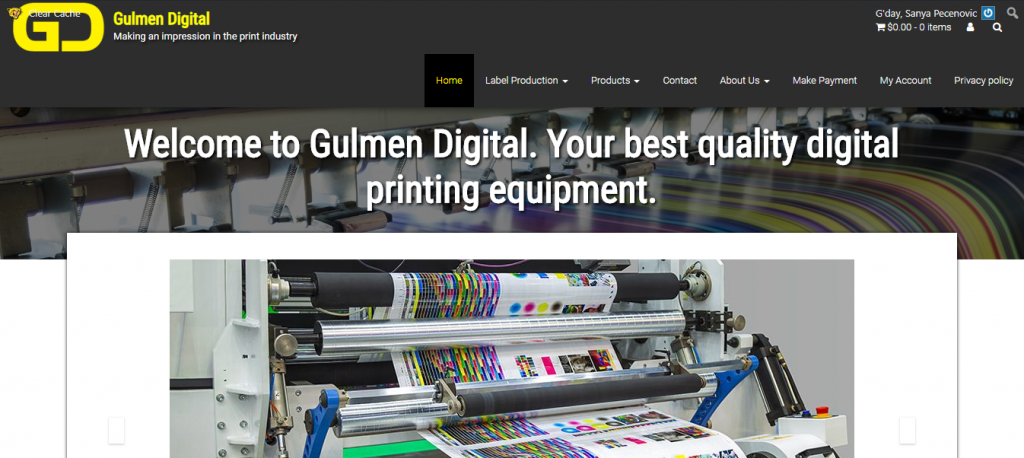 RobustTechHouse, a company by MMPS Technologies Pte Ltd, is a development house based in Singapore and Vietnam, providing web, mobile app, chatbot, and blockchain development. We provide services across the entire development process from UI/UX design, integration, coding to deployment. With our in-depth experience and domain expertise, we can add substantial value and offer solutions to clients ranging from start-ups to large-scale companies.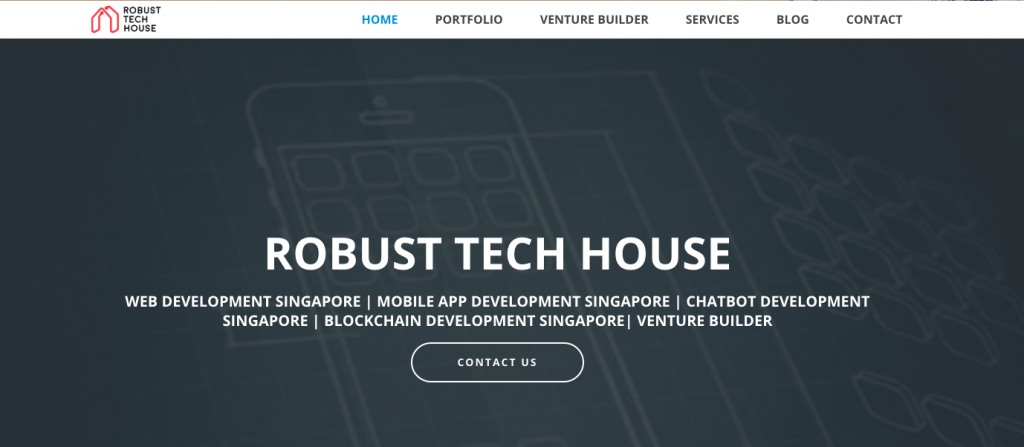 54) HyperionDev
HyperionDev is the online coding boot camp that focuses on personal 1:1 mentorship and on-demand code review as the keys to a successful career in coding. Our part-time online coding boot camps focus on careers in Web Development, Mobile Development, and Software Engineering. The HyperionDev blog is the ideal resource for the individual who wants to switch to a career in coding. We cover topics such as programming language trends, developer career tips, coding boot camp resources, and more.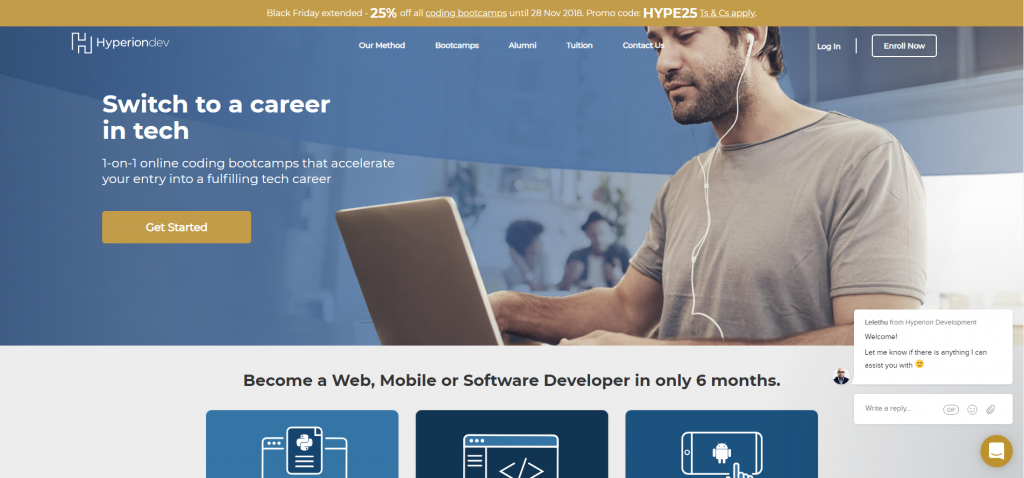 55) Chamaileon
Chamaileon is a dedicated team of 15+ people striving to create an exceptional email builder that is easy to use, produces high-quality responsive email HTML, and improves collaboration among various stakeholders throughout the email template creation and content management process.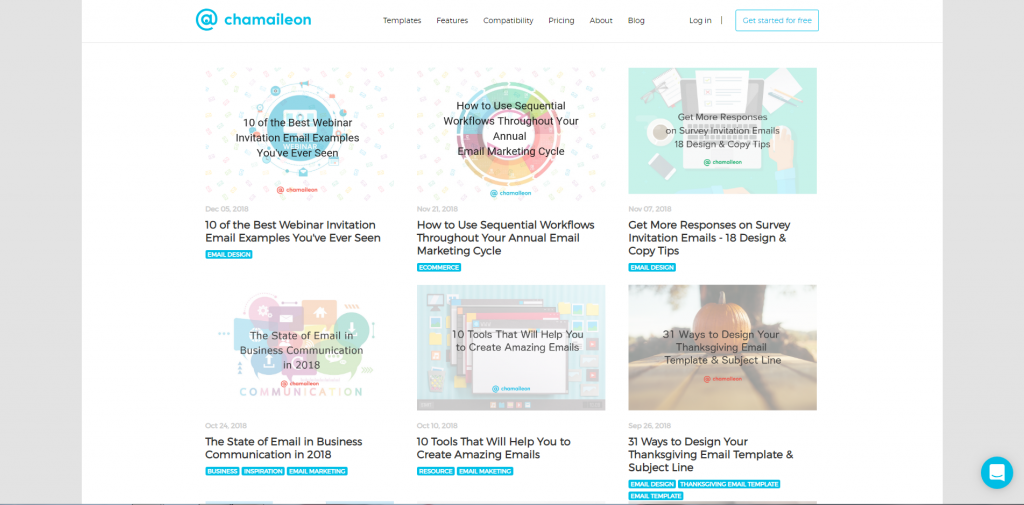 56) WEB3//IOT
WEB3//IOT was started by Simon Montford in 2013. The initial focus of this website was to feature connected products, IoT events, and IoT news. Today focus has shifted towards promoting events and sharing news stories that relate to the convergence of Internet of Things (IoT), Artificial Intelligence (AI), and Distributed Ledger Technology (DLT), that they collectively refer to as "Web 3.0" and "IoT 2.0".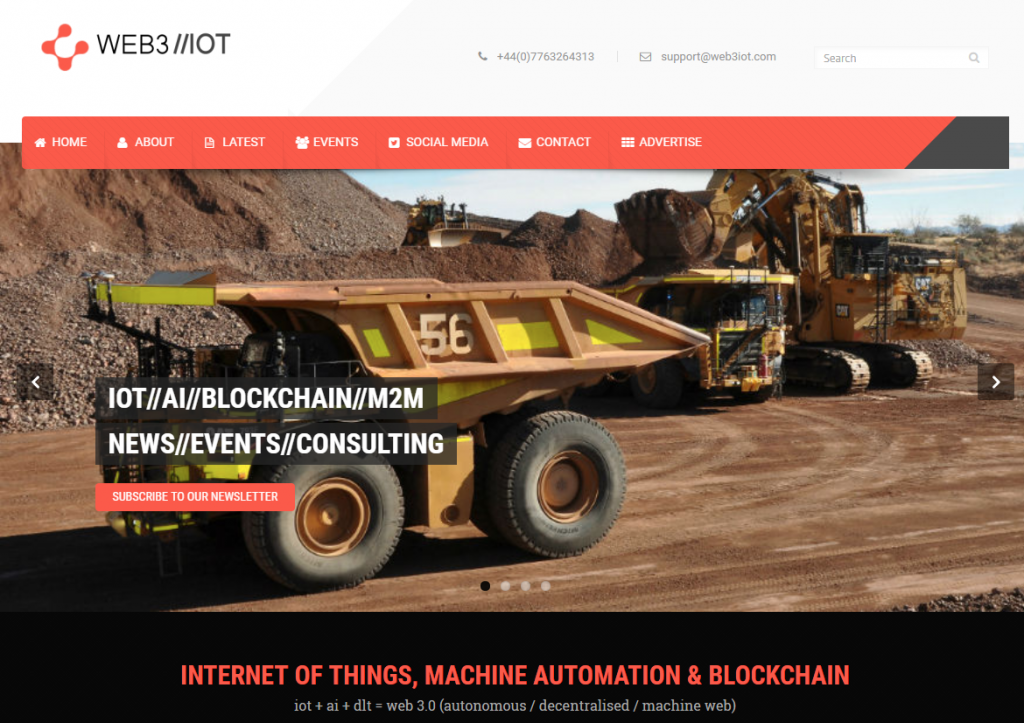 57) BeginDot
Begindot.com is all about the top resources that you can use to create and grow your online business.

58) Hello ACM
The ACM stands for Association of Computing Machinery. HelloACM.com focuses on the computing technology that includes programming, data structures & algorithms, code optimization, scripting, gadgets, internet of things, SEO and so many others. HelloACM welcomes ACM-er as well as other technology fans!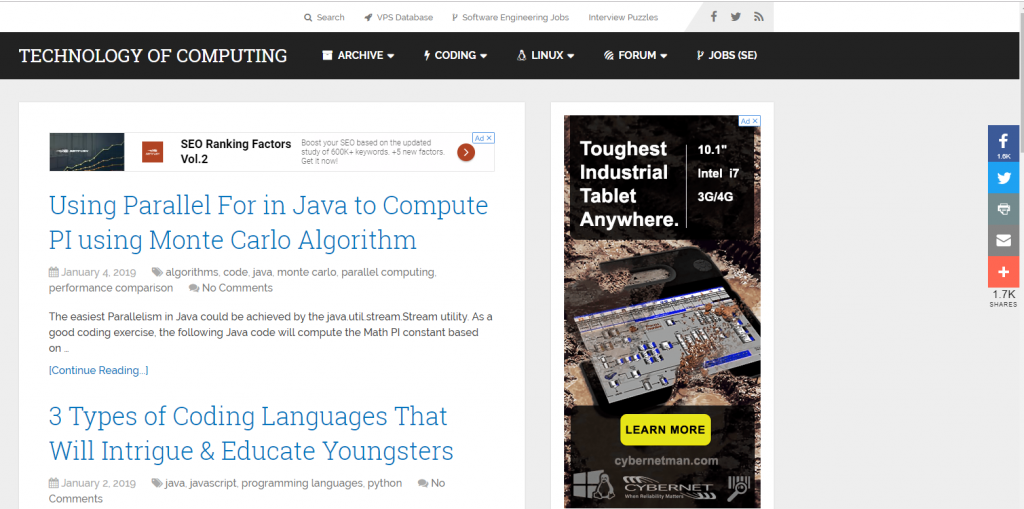 59) Agile-code.com
Agile-code.com is a place where you can find information about designing software by applying Domain Driven Design (DDD), Service Oriented Architecture (SOA), CQRS/ES, Microservices, NoSQL Databases, Entity Relationship Modelling, Scalable applications, and Agile Methodology.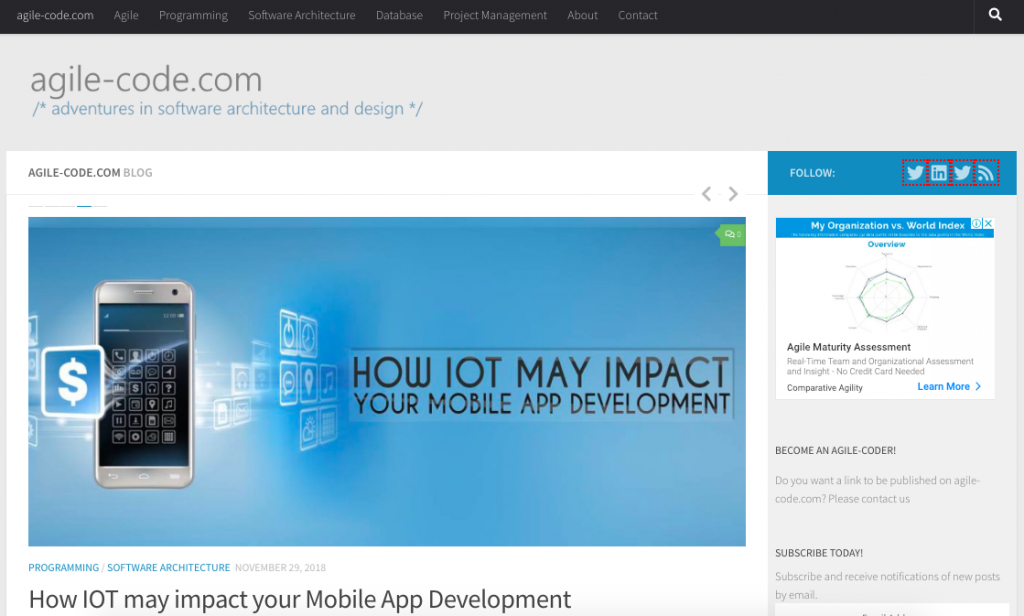 60) Galido
Galido.net is an information technology blog that offers insight into the latest tech deals, trends and news. Follow them for more info!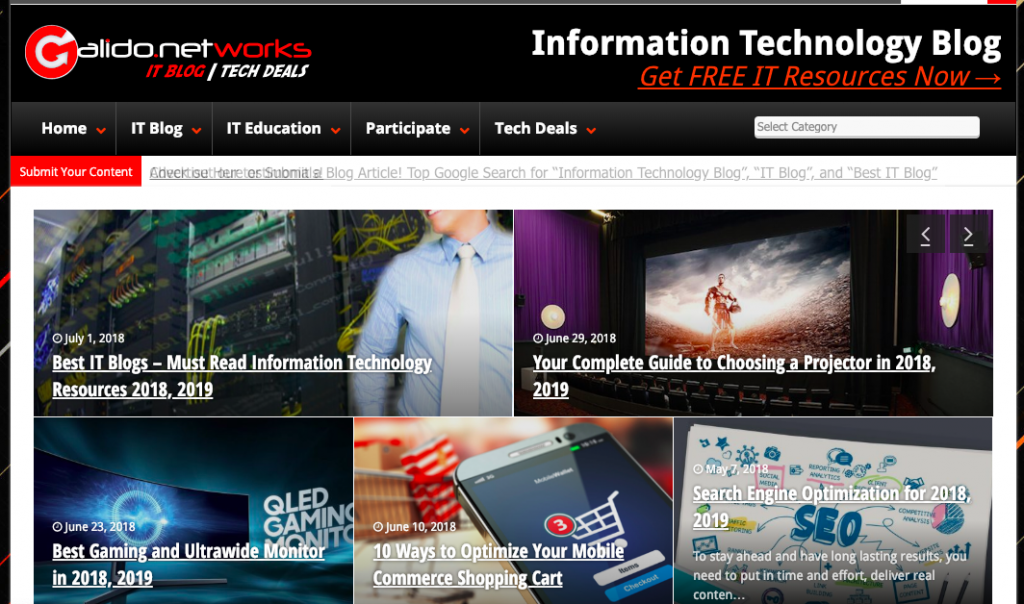 61) Techsparkle.com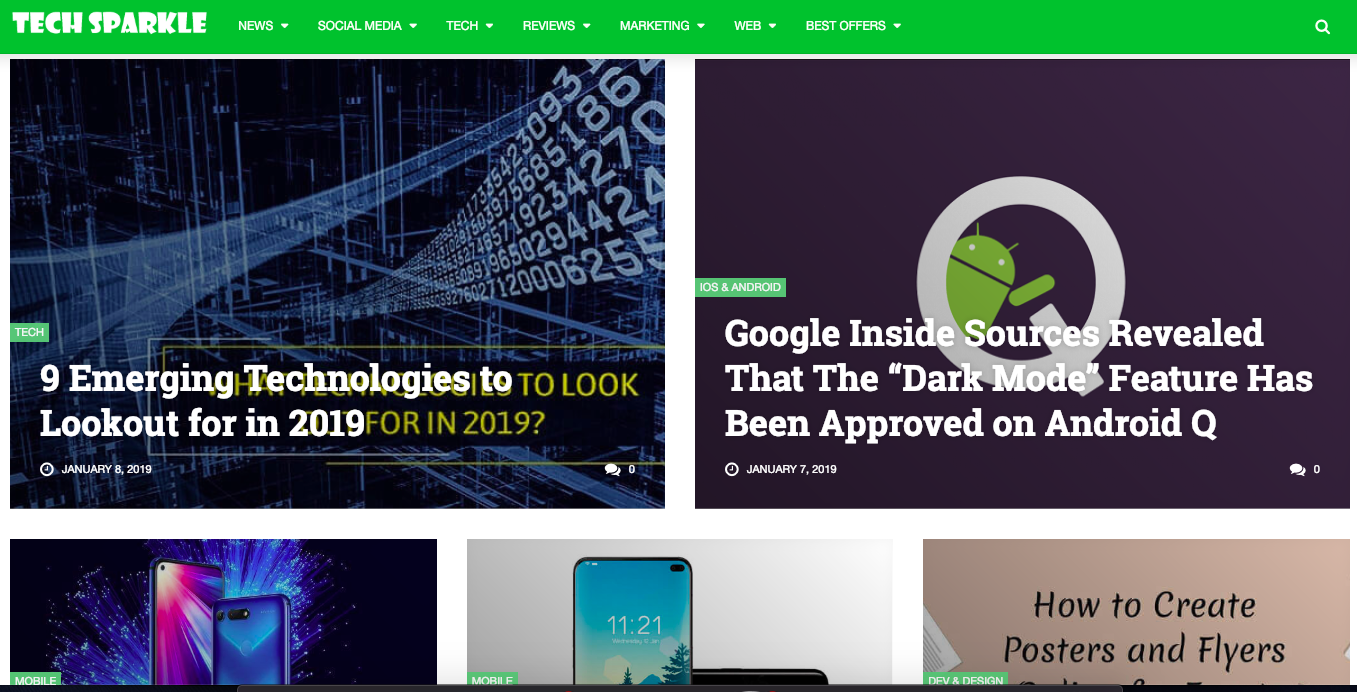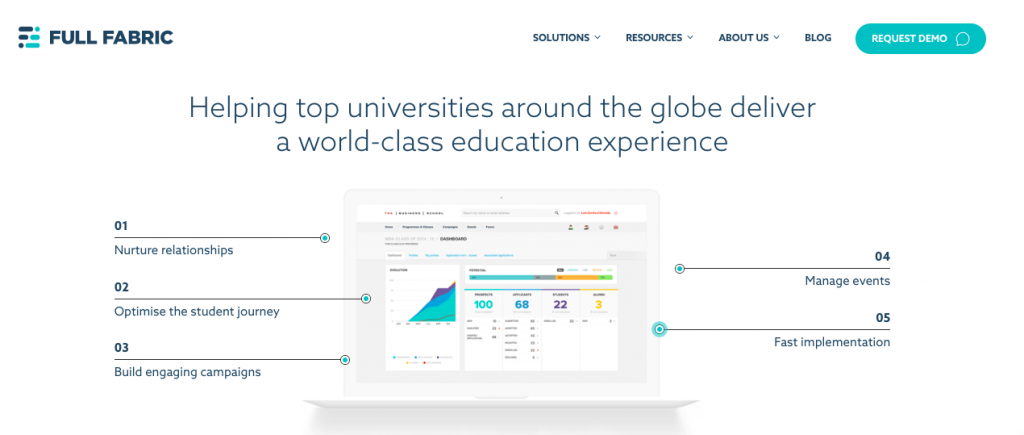 65) Coding for Speed
This site is about pursuing the faster/cleaner code for various programming languages.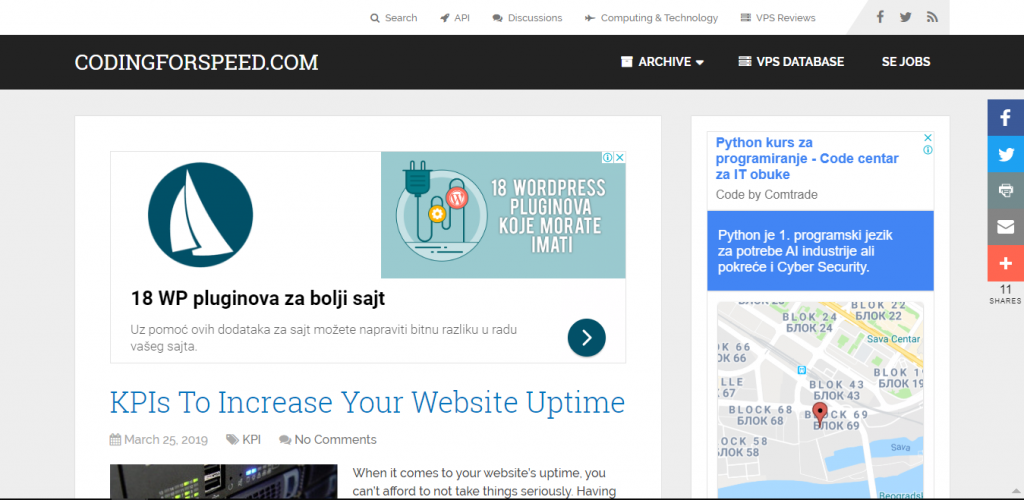 66) HTML Pro® Blogs
Keeping up with the rapid updates in technology is a monumental task and that is something you cannot do without! Well, better days are ahead because HTML Pro® Blogs does all the hard work for you; serving all the latest, juicy, technical updates for you on a silver platter. From web design and development to the emerging technologies best suited for your business. Technical services to content marketing, as well as all the latest trends and technologies.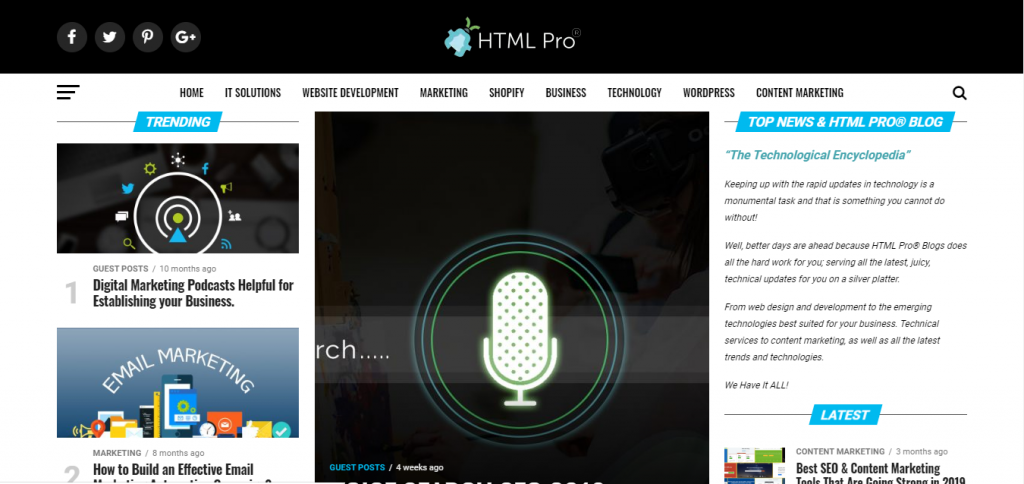 Lobsters are a digital marketing company in Cardiff specializing in website design, inbound marketing, social media management, email marketing and more. Since 2004 Lobster has been providing businesses with a full and extensive range of online marketing services.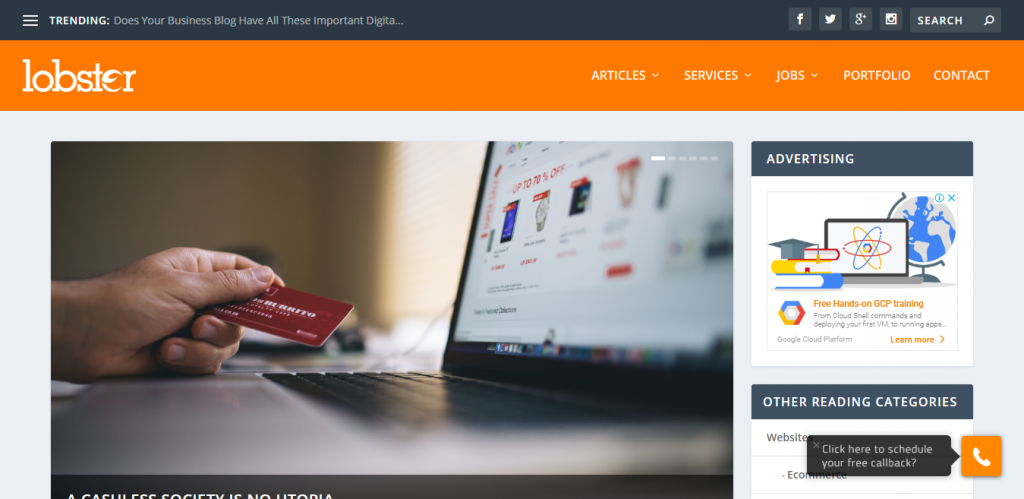 Advance IT Center is the outsourcing training center in Dhaka Bangladesh. Their services include IT Business planning, banner advertising, SEO training, website design and many more. Their blog handles these topics and brings complex ideas closer to even beginners in the business.
Startupily is a platform for entrepreneurs seeking useful articles, resources & life advice to start and grow their business. As a business owner, they understand how difficult it can be to find resources, business documents, & books that will help you succeed. For these reasons, they have compiled all the important tools to use under one platform.
Source Tech 411 is your Source for Tech Info – lists, reviews, and recommendations for gadgets, gizmos and all things tech-related. We go in-depth on the tech that you use every day – drones, batteries, cables, home electronics, personal devices just to name a few – and take the guesswork out of which is best. Everything we independently select to review is something we want, need, use already. If it's not good enough for the team at SourceTech411, it's not good enough for our readers. Think of us as your own advisor for electronics and tech. We take the time to find the best to save you time. Find it, buy it, enjoy it!
Codebrahma helps build your web and mobile frontends using reacts and react native. If you have a strong backend team, we are the right front end team for you.
First 5000 is the brainchild of public policy network Global Access Partners (GAP), which initiates and promotes high-level discussions on the most pressing issues facing Australia's society and economy.
TechiBhai is Popular Indian Tech Blog, You Can follow to get update yourself for free Tips and Tricks about Top App (Android, iOS), SmartPhones & much more. Which can be very very helpful for your daily life. Stay tuned in this blog for further updates.
Telecoming is the leading technology developer in digital services monetization. Since 2008, the international company leads the innovation of mobile billing solutions and AdTech in 13 countries. The London Stock Exchange has acknowledged the firm as one of the most Inspiring European Organizations. Moreover, it's among Europe's 5000 fastest-growing companies, according to Morningstar's Inc.5000 Ranking, 2018. 
84) Process Street
86) Techslang


More...