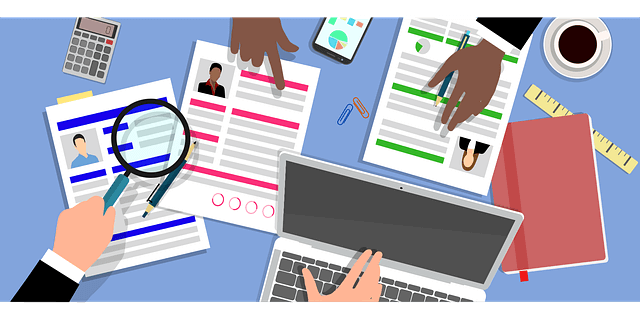 1 in 4 people quit their job in 2021. The number continues to grow and is not likely to subside this year.1 As the "Great Resignation" upsets companies across every industry, employers are searching for ways to reduce employee turnover.
The interest in turnover is more relevant than ever. Unemployment levels and job openings returned to pre-pandemic levels. Losing trained workers requires the organization to invest significant time and money to recruit, interview, train, and onboard new hires. Turnover disrupts an organization because it requires managers, peers, and human resources to divert resources and takes time away from the organization's primary service goals.
As the pandemic played a huge role in upheaval, more workers now cite on exit interviews the desire to stay working remotely as a reason to resign. The contrast is universal. Many worked increasingly long hours at home. At the same time, higher numbers than ever claim less work-life balance as a result of being "always-on". The lack of opportunity and growth many employees experienced contributes to the mass exodus from current employers. Whatever their specific reason for leaving, workers are confident enough in their job prospects to try something new. What more than 50% don't want to change, is going into the office.
How has workplace culture changed today?
The days when managers simply "command and control" employees are gone. Organizations have changed. Employees bring different needs, wants, and expectations than just two years ago. As people rethink what work means to them and how they are valued, how they spend their time has greater consequences. There are not enough people to replace the retirees that permanently left the workforce. The common goal for any company today is to retain the valued employees they have. Managers, even unknowingly, can create an environment that cultivates or hinders employee morale, undermining the investment HR or leadership makes in benefits, reward programs, and training.
Managers are hired for both their subject matter expertise and also their "soft skills". As stressors rose for them as well, some were not able to translate those valuable assets into managerial communication or employee motivation.  A study by Life Meets Work found that 56% of American workers claim their boss is "mildly" or "highly toxic".2 The staff enduring high-stress situations can suffer from emotional exhaustion and recurring anxiety, significantly decreasing performance, creativity, and problem-solving. With strong exit interview reports that compare and contrast microculture experiences, disconnects are clearer to see. A microculture is a mix of demographic and organizational aspects that form a unique cultural envelope for a given population. A single company can have dozens of unique experiences that exit interview analysis reveals.
For example, when employees feel supported at work, they are more likely to indicate a highly fair work environment. According to Gartner, creating a better employee experience will be the most important initiative for HR executives in 2022. "To do this, organizations need to go beyond policies and develop philosophies." (Brian Kropp, Chief Researcher) One of the challenges is not knowing if these manager breakdowns exist, or where they are most prevalent. Organizations that conduct exit interviews with meaningful exit interview questions about direct supervisors, can unlock hidden insights.
Consider…How well do existing employees trust their manager?
How do those same employees feel about your "employer being a good place to work"?
The negative correlation is high. Employees that don't trust their manager are less likely to promote that employer to others.
What manager insights are built by conducting exit interviews?
 Why do so many great employees leave their job?
Only 27% of those who say they have "good managers" are thinking about quitting in the next 12 months, versus 63% of employees who have a "bad manager". Manager relationships can more than double the intention to leave.
So, the best exit interview questions include and inform specific manager actions and unearth areas for which an underperforming manager can see gaps to develop. Most helpful on an exit interview template include:
 Accessibility
Fairness and equality
Trust
Respect / Appreciation
Nature of feedback
An inclination for career development
The role of supervisors is key to an employee's job experience. They control the degree of structure and potential conflict in the work itself. Managers provide informal and formal feedback to staff on their work behavior and control rewards and even the job security that the employee may enjoy. All these parts of the job experience are particularly important to employees who are trying to adjust themselves to a volatile environment.
Millennial employees are especially less tolerant of mismanagement. Those who feel stifled by their manager are far more likely to quit. They desire an environment that allows them to grow, accept, and use their ideas. Millennials desire greater freedom and trust, and consistently quit jobs when they don't feel that with their manager.
Managers must be sensitive to the desires of all generations of workers, not just millennials, and must treat all fairly and with respect to avoid issues such as age discrimination.
How can you prevent staff turnover with exit interviews?
What can exit interviews do to slow staff turnover and retain top talent? Those exit interview questions are a crucial step in the offboarding process. An employee's experience contains valuable information and is the cornerstone of any long-term retention strategy. Good exit interview questions anchor the data that can drive specific changes across:
Benefits
Compensation
Staff Training
Recruiting
Recognition Programs
Manager Coaching
Exit Interview Action Items
Employee turnover triggers a complex chain of events within organizations. When similar exit interview trends are reported across departments, titles, locations, divisions, we have a compelling argument for change. How do the managers of those departments or locations compare?
Learning the precise gaps in management skills allows leadership to fill those gaps with targeted training and support tools. Helping managers to master interpersonal skills gives them the ability to hone their positive influence as well as curb negative impact. Increase the chance that your managers are one of the 27% who is "good managers".
Author Bio: 
Reka Barna is a Senior Talent Management Associate at Retensa, the world's leading innovator of employee retention strategies, that provides the tools to predict and prevent breakdowns across the Employee Lifecycle. Her work at Retensa focuses on supporting retention consulting projects on staff turnover, employee engagement strategies, and composing Talent Management research. She is a graduate of Touro College School of Health Sciences, New York, and pursuing her master's degree in Industrial and Organizational Psychology. 
References:
Viser. (2021). Outsmart. Retrieved from Four Things We Learned About the Resignation Wave- and what to Do Next: https://www.visier.com/blog/trends/four-things-we-learned-about-the-resignation-wave-and-what-to-do-next/
 Abbajay, M. (2018, September 7). Harvard Business Review. What to Do When You Have a Bad Boss: https://hbr.org/2018/09/what-to-do-when-you-have-a-bad-boss
Retensa. (n.d.). Blog. Avoiding Managerial Dysfunction in your Workplace: https://retensa.com/blog/avoiding-managerial-dysfunction-in-your-workplace/
Everett Spain and Boris Groyberg ( 2016, April) Harvard Business Review. Making Exit Interviews Count: https://hbr.org/2016/04/making-exit-interviews-count