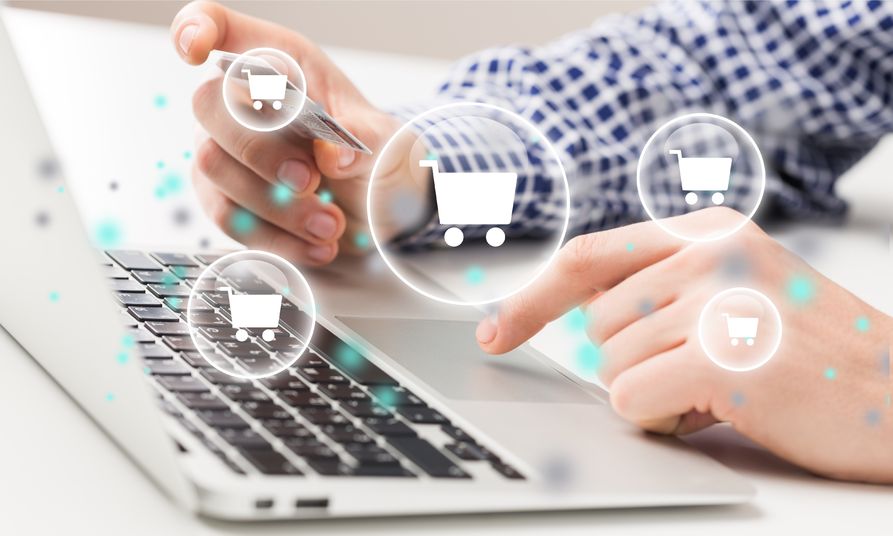 In the past year, we've seen significant advancements and developments in e-commerce. Artificial Intelligence (AI) in e-commerce enables companies to enhance operations and boost sales because it makes use of technologies like computer vision, NLP (natural language processing), and machine learning. It can be applied to raise customer satisfaction, optimize pricing, and give customers a more tailored shopping experience.
Are you interested in using artificial intelligence to transform your company? Where can AI make buying more enjoyable? In this post, we'll look at how this machine-demonstrated intelligence can support your professional objectives, from tailoring your consumers' purchasing experiences to automating customer service inquiries. AI in e-commerce can significantly speed up your business processes and increase revenues. In conclusion, the use of AI in e-commerce is extending the capabilities of online retailers.
To learn more about how artificial intelligence is used in e-commerce, keep reading.
AI in E-commerce: Transforming the Online Retail Sector
The most cutting-edge algorithms are provided by artificial intelligence, which has made life easier for people. We must break down AI into three parts in order to comprehend its comprehensive concept. These three consist of:
Machine learning: To solve a problem, machine learning employs a layering of algorithms. The algorithms try to understand by using prior knowledge or by giving instances.

NLP: This approach relies on how the machine understands and communicates with human language.

Data mining: It assists in gathering all relevant data (both current and past) in order to make precise predictions.

AI gives us a cutting-edge tool that has the potential to completely change our lives and the way we operate. In truth, it has already begun to have an effect on us. Many of us spend some of our days interacting with AI. Whether it be through the facial recognition capabilities of our smartphones or our reliance on search engines to give us practically all of the information we need.
We must acknowledge that technology plays a significant role in our online life. similar to how the development of electricity altered our way of life. In general, AI is essential to the transformation of e-commerce and helps it become more effective, personalized, and profitable.
Use of AI in E-Commerce Is Required
The fourth wave of industrialization has been referred to as artificial intelligence. Now, it has begun to ingratiate itself into numerous industrial sectors. It's nearly ubiquitous, from airport security screenings to connecting household appliances with Internet of Things (IoT) technology.
Giving humanity the ability to complete complex activities more quickly and effectively is one of the key goals of AI. A McKinsey analysis also claims that AI could increase marketing and sales value by US$1.4 to US$2.6 trillion. Without a doubt, AI won't get bored, need a nap, or need a rest from its work like humans do. As a result, the proportion of human mistakes in the process will decrease. In reality, a lot of businesses employ AI in e-commerce for examining the shopping habits of their customers based on their past data and purchases. They may increase their rates of conversion and more effectively design their shop tactics thanks to this analysis.
However, the use of AI within e-commerce nowadays is capable of much more than this. Artificial intelligence can, for example, be used to improve chatbot services, evaluate consumer behavior, provide tailored services, and many other things that we will cover in the sections that follow.
The complexity of the tasks in various positions can be greatly reduced by the usage of AI in e-commerce, from managing all of the systems and procedures without any malfunctions to organizing enormous amounts of data. With more pertinent search outcomes and improved customer service made possible by artificial intelligence and machine learning, you can convert more visitors into customers.
In conclusion, for now, we can claim that the innovative application of technology has significantly aided internet firms in their pursuit of better prospects. Several brick-and-mortar businesses are expanding their interaction and engagement thanks to digital connections.
The Benefits That AI-Powered E-Commerce Offers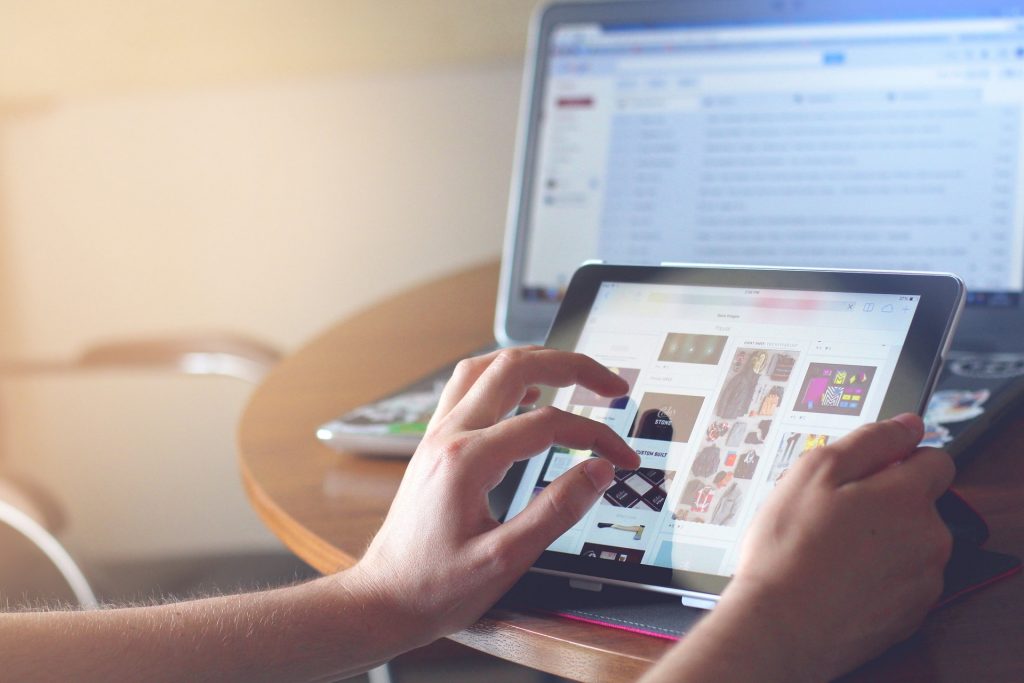 The creation of AI applications for e-commerce has exploded in recent years. You may now streamline operations via automatization that would require you hours to perform and have them finished in minutes.
Online retailers will eventually be able to maximize their consumer experience thanks to the application of AI in e-commerce. We may achieve this by simply gathering consumer and corporate data to make better predictions and judgment calls.
Let's examine the advantages that AI-powered e-commerce offers online shops in more depth.
Targeted Advertising and Marketing
Giving clients a personalized experience is a company's top objective for success. But few actually take the necessary actions to fully put it into practice. Yet, using AI in e-commerce allows you to concentrate more on having personalized, one-on-one conversations with your clients. According to a study by Adobe, programmatic advertising powered by AI may boost conversion rates by 20% and the return on investment by 30%.
Simply put, the application of machine learning enables deep personalization techniques to provide customers with a tailored experience. It gathers and examines intricate information on customer histories and interactions. The stuff that consumers actually want to see is then sent to their feeds. Research by Accenture also showed that businesses employing AI for targeted marketing experienced a 20% sales spike compared to those who didn't.
Customer Retention Rates Rise
Offering your consumers a personalized experience as well as a tailored selection can enhance customer retention as well. According to McKinsey's omnichannel personalization research, omnichannel personalization techniques have the potential to boost revenue and customer retention by 10% to 15%. Additionally, it noted that improved data insights contribute to the creation of additional value along the entire value chain.
Additionally, a different Epsilon study discovered that tailored email campaigns powered by AI had click-through rates that were 41% and 29% higher than those of non-personalized efforts.
Continuous Automation
Automating processes with AI technology ultimately aims to make difficult repetitive tasks simpler with the least amount of human involvement. This merely indicates that repetitive chores that can be mechanized don't require much effort on our part.
For instance, using technology to hire qualified candidates, make product recommendations, or use Customer Relationship Management (CRM) to schedule emails. Above all, the advantage of seamless automation is that it now frees up your employees to concentrate on more crucial responsibilities.
A Productive Sales Process
As was also previously said, using AI in e-commerce helps your online marketplace efficiently gather customer data to support more effective sales. The automatic data is also useful for following up on questions about abandoned carts. Also, it offers more specialized chat services to draw in clients. As a result, clients are encouraged to interact with your store more. According to a survey by Salesforce, AI-powered chatbots may enhance customer satisfaction by 100% or more while lowering customer support costs by 70%.
A brief conclusion: It's important to keep in mind that these are broad advantages and that actual statistics may vary based on implementation and the sector you work in. Nonetheless, AI may often benefit e-commerce companies significantly in the area of marketing and promotion. Also, it's obvious that AI may offer e-commerce organizations considerable benefits when it comes to marketing and promotion.
AI Application in E-Commerce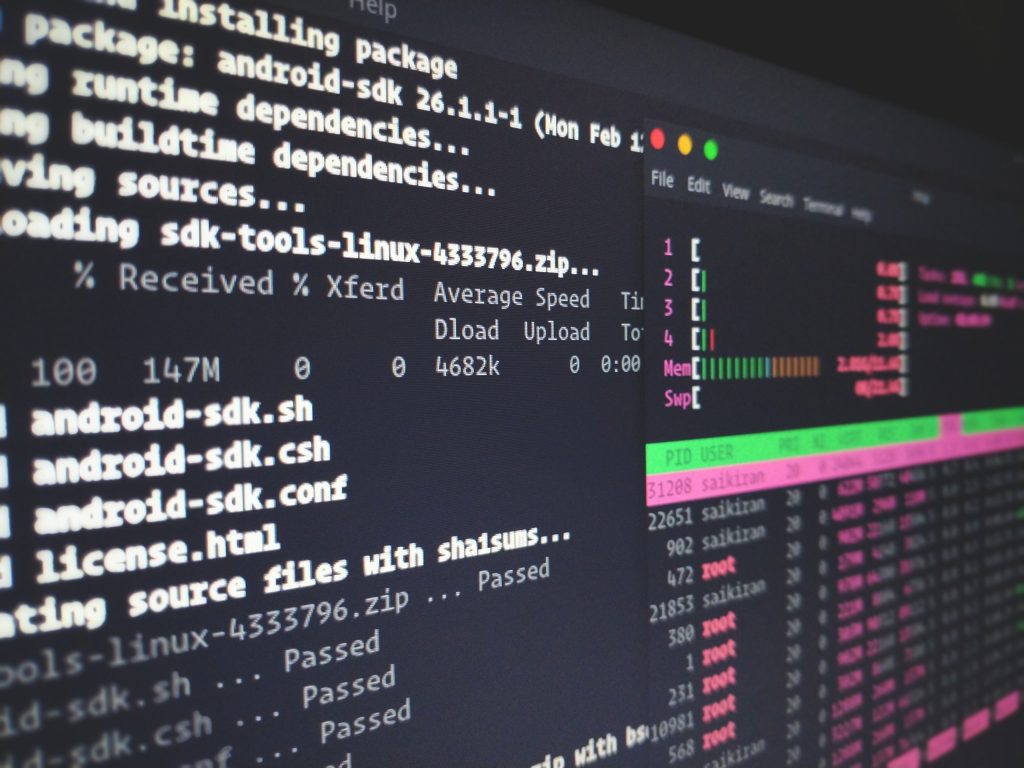 Indeed, there are many instances of AI being used in e-commerce, whether on purpose or accidentally. We're simply unaware that the technology being employed was actually constructed before AI. Artificial intelligence could help businesses with a variety of tasks. In fact, there are several ways that e-commerce's artificial intelligence can now help online retailers.
We've highlighted a number of applications for AI in e-commerce below.
Price in Online Stores
According to market requirements, competition, and other considerations, AI in e-commerce aids in real-time price optimization. E-commerce pricing is a complex and ever-changing process that takes into account a variety of elements, including supply chain costs, market demand, and rivalry.
Dynamic pricing is one of the key ways AI may be applied to e-commerce pricing. In order to alter pricing in reaction to variations in demand and competition, algorithms are used. For instance, the algorithm is capable of automatically increasing prices when product demand is strong while decreasing prices when demand is low. This makes it easier to make sure the company is always charging the best price for each product.
Price optimization is another way that artificial intelligence in e-commerce aids with pricing. This entails determining the most profitable rates for each product using data and analytics, taking into consideration elements like costs associated with the supply chain, marketing costs, and consumer demand. Businesses may make better pricing decisions and boost their bottom line by utilizing AI in e-commerce to help evaluate data and discover the most profitable rates.
Moreover, AI-powered e-commerce has the advantage of keeping track of competitor prices and adjusting rates as necessary to keep the firm competitive and able to draw in new clients. All things considered, AI is an effective tool for e-commerce companies trying to maximize their pricing models and boost sales and profitability.
Fraud Mitigation
E-commerce fraud prevention is essential for preventing losses for both customers and organizations. Artificial intelligence is used in e-commerce to help identify patterns and abnormalities in monetary operations, such as odd spending patterns, significant transactions, and shady account activity.
The application of AI in e-commerce could spot potential fraud by examining transaction data and alerting organizations to take the appropriate actions. AI in e-commerce, for instance, will assist in flagging payments that have a significant possibility of being fraudulent, such as those conducted with credit cards that were stolen or those that exhibit blatant signs of money laundering.
Additionally, by combining AI with e-commerce, facial, fingerprint, and behavioral biometrics can be utilized to confirm clients' identities during the purchase process. This use of artificial intelligence in e-commerce can aid in preventing fraud and other crimes like identity theft. In general, AI-powered fraud protection can assist e-commerce companies in reducing losses and safeguarding their clients against fraud.
Simulated Media
Artificial intelligence algorithms are used to create simulated media, commonly referred to as computer-generated media or synthetic media. Artificial intelligence-powered e-commerce uses synthetic media to enhance a product's aesthetic appeal and increase its attraction to potential customers.
Generating product photos is one method synthetic media may be utilized in e-commerce. Even though the product has not yet become physically available, the use of AI in e-commerce would provide photos of things that look high-quality and lifelike. This can assist businesses in marketing goods before they are offered for sale.
Making clips of products is another way artificial intelligence-powered e-commerce can employ synthetic media. The use of artificial intelligence for e-commerce can make movies that show products in activity, like an item of clothing being dressed, or domestic appliances being used. Customers may gain a better understanding of the product's appearance and functionality as a result.
For interconnected AI and e-commerce networks, synthetic media can also be used to build virtual reality, as well as augmented reality experiences that will enable buyers to better perceive the product and make more educated purchasing decisions. Synthetic media is, all things considered, a potent tool for e-commerce companies trying to enhance the aesthetic attractiveness of their goods and boost sales.
Savvy Product Recommendations
A system known as intelligent product suggestion uses AI in e-commerce to suggest items to customers depending on their surfing and purchasing history, as well as related products they have expressed interest in. Proposing appropriate products to clients can assist firms that integrate AI and e-commerce in growing their sales and improving customer happiness.
By examining each customer's browsing and purchase history as well as other aspects like demographics, location, and interests, AI-based product recommendations additionally give them a tailored experience. As a result, AI usage in e-commerce could help boost the likelihood that customers will make a purchase because they are more probable to have an interest in the suggested products.
Moreover, cross-selling and upselling can be accomplished using AI-based product recommendations by suggesting related or more expensive products to clients who've previously made a purchase. The average purchase frequency value and income for e-commerce enterprises can thus be increased with the use of artificial intelligence in e-commerce. Overall, by offering relevant and customized products to customers, intelligent product suggestions offer a strong tool for AI and e-commerce organizations wanting to boost sales and enhance customer happiness.
Smart Search
The implementation of artificial intelligence in online commerce, or "smart search", aims to increase the precision and usefulness of search engine results on e-commerce websites. This may help shoppers find the things they're seeking more quickly and enhance their purchasing experience in general.
Simply put, the use of AI in e-commerce can evaluate information from a variety of sources, including social networks, search engine information, and the demographics of the client, to forecast the behavior and preferences of the latter. This can assist companies in making more educated choices regarding which products to market and to whom.
Smart search powered by AI can be used to decipher the customer's intent and deliver more precise search results. For instance, it can recognize synonyms, rectify spelling mistakes, comprehend the context of said search, and deliver results that are pertinent. In order to customize search results, AI-based smart search may also be employed to evaluate consumer habits, such as the goods they have previously browsed and purchased. This may increase the likelihood that customers will find the things they seek and raise the likelihood that they'll make a purchase.
Moreover, AI systems in e-commerce can be used to comprehend the website's design—built via Wix and its pricing plans, which have appealing promotional rates for the first year of subscription—and the commodities and produce more accurate client navigation. They may find the items they're seeking more quickly as a result. In general, smart search has the potential to be a potent tool for eCommerce companies trying to increase the precision and relevance of search rankings and make it simpler for consumers to locate the products they're looking for.
Specific Customer Experience
As a customer interacts with an e-commerce platform, their interactions are personalized to reflect their distinct characteristics, needs, and behaviors. AI in e-commerce assists in customer data analysis and personalization of the user experience by making product recommendations, presenting tailored offers, and tailoring web content and its appearance for specific users.
Hence, implementing AI in e-commerce can boost consumer satisfaction and loyalty as well as sales. In order to make sure you understand, artificial intelligence in e-commerce can look into a customer's purchase history and browsing to produce tailored product recommendations and adverts. Better conversion rates and consumer satisfaction may result from this.
The utmost prosperity of an Internet store is necessary to execute any highly personalized purchasing experience. According to a Retail Dive survey, businesses that used AI-powered personalization saw up to a 30% increase in sales. The use of AI in e-commerce allows for the analysis and identification of customer data. As a result, it makes it possible for technology to anticipate consumers' shopping habits and offer products based on their preferences.
NLP
The branch of artificial intelligence known as Natural Language Processing (NLP) focuses on how computers and human languages interact. NLP is useful in e-commerce for comprehending client inquiries, product reviews, and ultimately and unavoidably, feedback.
Artificial intelligence in e-commerce is made possible by NLP to comprehend consumer intent and produce more precise and pertinent customer responses. Additionally, it may examine client comments and draw out insightful information that can be used to enhance the customer experience. Moreover, NLP enables the integration of chatbots, virtual assistants, as well as other AI-based systems with e-commerce applications of artificial intelligence to deliver a more seamless and effective customer service experience.
In conclusion, in relation to NLP, AI in e-commerce can increase performance and ROI by optimizing many elements of advertising and marketing initiatives, such as targeting, messaging, and ad placement. Also, many repetitive marketing and advertising operations, like ad generation, targeting, and budget allocation, can be automated by AI applications in e-commerce, releasing resources for further strategic projects and initiatives.
Virtual Support and Chatbots
AI-powered systems are used in chatbots and virtual assistance, which enables AI applications in e-commerce to help and support customers on e-commerce websites. These solutions can be integrated with the internet to offer a more effective and tailored customer support experience.
They can also help with processing orders and tracking, customer service, and answering commonly asked questions. In conclusion, chatbots and virtual support can help organizations conserve time and resources while enhancing customer satisfaction through prompt and accurate responses.
Inventory Control
Tracking and controlling a company's product inventory is a part of inventory management. AI in e-commerce can increase supply chain efficiency, forecast demand, and manage inventory levels.
In order to be clear, AI-based systems for managing inventory may analyze data like past sales, buyer behavior, and industry trends to predict demand. They can also maximize inventory levels to make sure that products are always available when customers need them. Thus, AI applications in e-commerce could aid in cost-cutting, elevating client contentment, and boosting revenue.
Using E-commerce to Remarket to Potential Customers
This feature gives a method for locating potential customers who've already expressed interest in a good or service but haven't made a purchase yet using AI. These people then target targeted marketing initiatives designed to win them over as clients.
The use of artificial intelligence in e-commerce enables the analysis of customer data, such as purchase history and browsing, and the use of this data to discover future customers and customize marketing campaigns to their individual interests. So, applications of AI in e-commerce can aid in boosting sales and enhancing the return on investment of marketing initiatives.
Segmenting Customers
The technique of grouping consumers according to their traits, including behaviors, purchasing history, and demographics, is known as customer segmentation. E-commerce AI solutions aid in the analysis of consumer data and the grouping of customers into various categories that can be targeted by particular marketing efforts.
For instance, a company could divide its clientele into groups based on age, wealth, and region and then tailor marketing campaigns to each group. Sales may rise as a result, and marketing activities may become more effective.
Combating Fake Products
Combating counterfeit goods entails finding and removing them from e-commerce sites while also defending the rights of those who own the intellectual property.
By contrasting them with the actual product photographs and spotting any differences, AI in e-commerce assists in the analysis of product images and the detection of counterfeit goods. So, this can aid e-commerce enterprises in safeguarding their reputations and preventing monetary losses brought on by fake goods.
Management of Big Data
The process of gathering, examining, and exploiting enormous quantities of information from multiple sources is also included in big data management. We do this to enhance performance and business decisions. AI is being used in eCommerce to analyze massive volumes of data, including sales, marketing activities, and consumer interactions. This aids in spotting trends that firms may use to streamline processes, boost revenue, and perform at their peak.
Finally, the use of artificial intelligence within e-commerce allows for the speedy analysis of vast volumes of data. It can also make decisions more quickly than people can, which increases the effectiveness of marketing and advertising.
Future of E-Commerce Driven by AI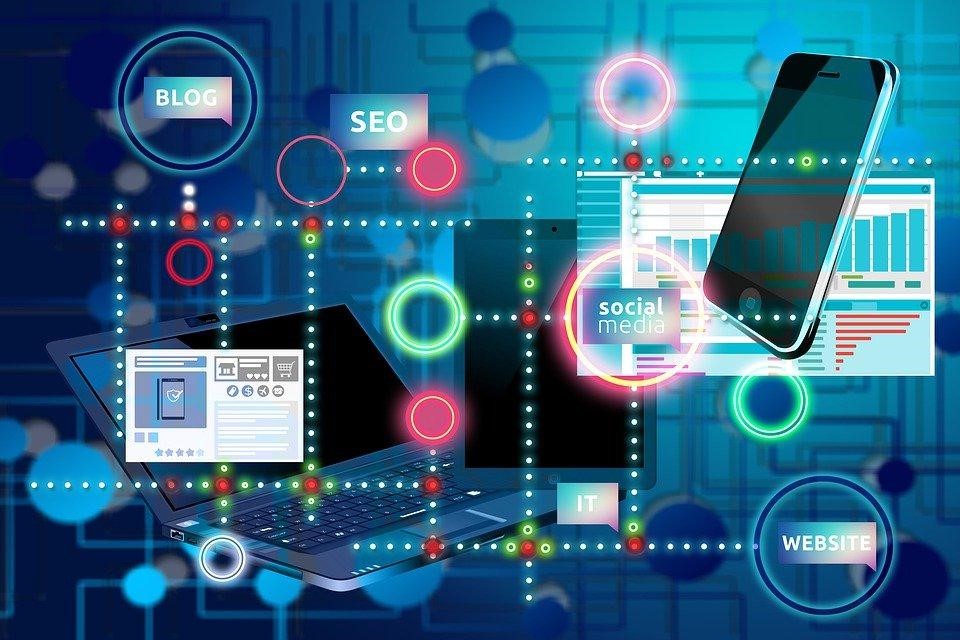 Without a doubt, we can state that AI will continue to change the e-commerce sector. The store benefits from enhanced interaction and efficient management for both consumers and vendors as a result of AI and e-commerce integration.
By 2020, according to a Business Insider report, AI will likely manage about 85% of consumer interactions. Furthermore, according to a different Tractica analysis, the use of artificial intelligence in e-commerce increased sales at online retailers by up to $59.8 billion. And we can easily see these statistics holding true as automated emails, calls, and chatbots become more prevalent.
Simply said, it's likely that AI-powered e-commerce will continue to gain popularity in the future.