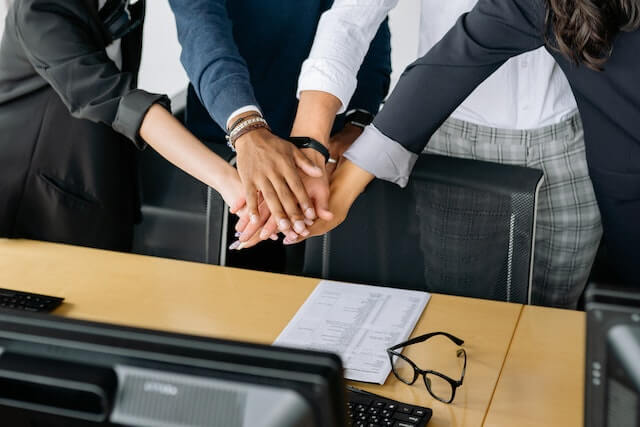 ABM is steadily on the rise in the B2B world, with 80% of all respondents in a survey saying that they're planning to boost their ABM budget in the next 12 months.
If done correctly, an alternative, such as account-based marketing, is one of the most effective strategies for providing an impressive ROI.
What is Account-Based Marketing?
So, before we start, we'll first walk you through the basics. Account-based marketing (ABM) is a holistic marketing approach that single one or two high-end accounts.
The sales and marketing team then works hand in hand, looking up the target customers' pain points and needs and coming up with a personalized ABM strategy specifically tailored to win them over as clients.
Benefits of ABM to B2B Companies
So now we're going to discuss the top benefits of account-based marketing for B2B companies:
1. Team Alignment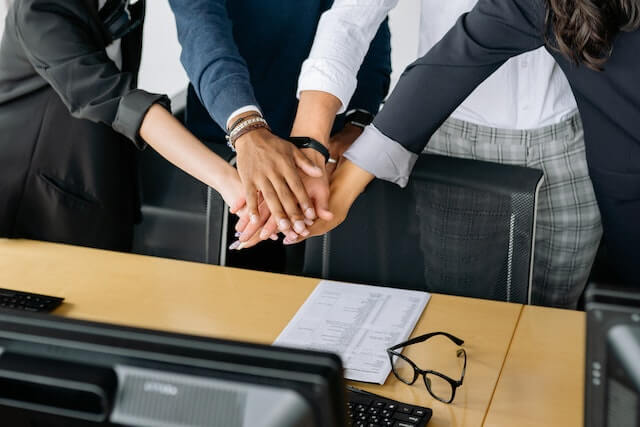 ABM requires your marketing and sales teams to work together to choose the right target accounts.
This collaboration plays a crucial role in helping you gain a competitive advantage. Using this strategy, teams become the focal point for choosing the most important accounts and who will take care of them.
Your marketing team works to engage with them in a timely, relevant way. That way, teams become more efficient and productive.
2. Efficient Use of Resources
When you adopt a mass-oriented marketing strategy, you're stretching your resources, trying to cover everything. That's because your goal is to attract a wider audience, ensuring you have enough leads to get to the bottom of your funnel and convert.
This kind of diversity will only complicate your sales process. Thus, your marketing team invests more time and energy in crafting a one-size-fits-all messaging. ABM, on the other hand, requires a team effort. It would help if you collaborated closely with your sales and marketing teams, uniting them towards a common goal.
This kind of collaboration allows teams to boost their efficiency and work on their strategy based on their co-worker's output. Your sales team can share their knowledge of the client's needs and pain points. Meanwhile, your marketing team delivers higher-quality leads and better abm ads.
Also, when you're only focusing on specific accounts, you're only feeding your funnel with qualified leads. This makes the nurturing process easy and decreases the resources needed to move your customers further down the funnel.
3. Higher Engagement and Retention
It's common knowledge in the marketing world that acquiring a new customer costs five times more than your current one. To decrease churn, you should also get high-value customers who you think could be an excellent match for your business. In the same way, you also need to do everything you can to keep them in the long run.
Investing in personalized content is something ABM is particularly good at, increasing trust in your brand and creating relationships that lead to sales and long-term success. It is one of the benefits of ABM.
4. Helps get closer to customers
As we've mentioned, conventional marketing strategies utilize mass messaging, using a generalized form of communication.
On the other hand, ABM focuses on crafting personalized messaging in interacting with target customers, letting you approach target customers better.
5. Boosts conversion rates
ABM focuses on high-value accounts and pitching your products and services to them. Your sales and marketing teams collaborate in researching these target accounts, their wants and needs, and the best times you can get in touch with them.
Their research also involves details on the right platforms and how frequently you should extend your communication. Reaching out to prospects with a well-planned strategy leads to better conversions.
6. Deliver consistent customer experiences
For your ABM strategy to truly stand out, you should regularly create a sense of delight in your accounts.
Every account should feel as if they're special, and you can do this by constantly providing them with consistent customer experiences.
7. Expand business through account relationships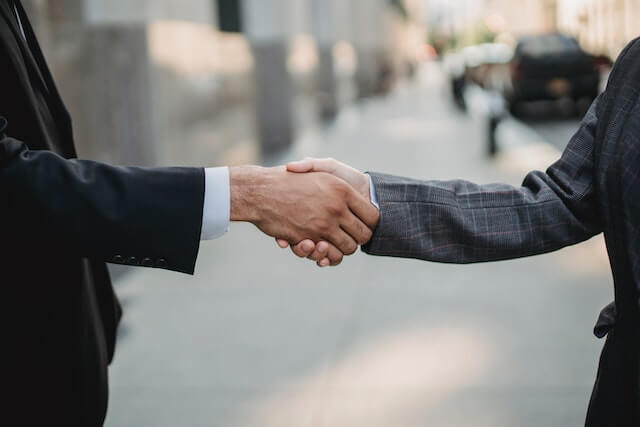 In ABM, quality over quantity is essential. The process requires you to invest a lot of your time and resources in engaging a group of high-value accounts that are carefully chosen over quickly closing deals with less-qualified leads who are not best for your business in the long term.
8. Clearer Path To ROI
Account-based marketing also gives you the highest ROI among other B2B marketing strategies with less risk.
This also makes it easy to align sales with marketing to grow your accounts consistently.
9. Shorter Customer Lifecycles
When your customers are targeted with the right messaging at every stage of their journey, it significantly decreases the time it takes for them to make a decision.
In the B2B world, those decisions usually come from a board of stakeholders who should be familiar with the information you provide to be on board with the sale.
That way, when decisions have to be made, the entire account already knows your content and is in the loop. This significantly cuts the customer lifecycle and speeds up the sales process.
10. Opportunity to become a marketing expert
ABM allows you to know your target accounts more at a personal level. So, the more you get into the process, the more competent you become in an area where people need more understanding. This helps you stand out when approaching every account.
Over to You
So there you have it. ABM is a great marketing strategy that allows you to deliver fantastic ROI and create a network of highly profitable clients.