By now, everyone understands the importance of content creation to the success of an entrepreneurial venture. However, publishing material online that will attract the intended audience can be a colossal undertaking when you consider the sheer volume of articles, blog posts, and other pieces of digital content, all vying for the attention of the targeted users.
So, how do you make the content you produce compelling enough to stand out amongst the competition? You'll be happy to know that the answer is much more straightforward than you think. In this guide, we'll discuss five simple tips to ensure that yours is as engaging as possible.   
1. Diversify your content 
While carefully produced blog posts remain the standard, it's crucial not to limit yourself to written pieces. After all, other mediums for the delivery of information like podcasts and videos are growing in popularity, and if you don't take advantage of them, you'll miss out on opportunities to reel in your audience. For this reason, you must diversify your content offerings.
The addition of infographics, illustrations, and many others might sound like more work — and in reality, it is. However, it's an investment of time and effort worth taking when you consider the fact that you'll reach a broader audience by doing so. 
2. Make it more accessible 
Many businesses forget that not everyone has the same level of access to digital content. For example, the disabled community can't engage with articles, videos, and other types of content in the same way that everybody else can. Therefore, you must make sure that yours is as accessible.
From the use of automatic video captioning software to keep those with hearing problems in the look for your video content, to alt text for images to accommodate people with vision impairment, making your content more inclusive can go a long way in improving its engagement. 
3. Create compelling titles 
Whether or not it's fair, users tend to judge content based on its title. Most people these days have limited time and attention span, making them more likely to scroll past material that doesn't strike them as immediately compelling. And for many, the most common indicator of this is the title of the content. As such, you must make sure that yours is compelling.
For example, instead of a title like "How to Organize the Workplace," you can use "Beautiful Ways for Organizing an Office." This may not sound like a significant change, but you'll be surprised at how much more enticing it'll be for users. Always remember to tug into the emotional strings of your audience whenever possible. As long as they react to it, any emotion you inspire will always be a good thing.
4. Look at your competitors for inspiration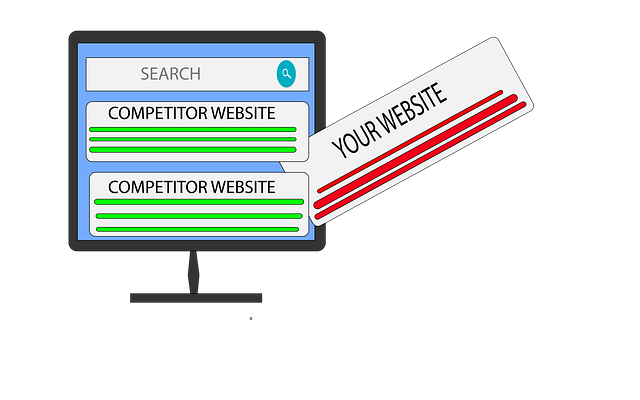 There's a good chance that your competitors are producing content of their own. If their material is engaging users in ways that you're not, it's always a good idea to look at what they're doing and see if you can adopt some of the strengths of their content creation practices. You may even find new ideas for topics and subjects to produce content about.
5. Make the content interactive
 Last but not least, one of the best ways to create more engaging content is to make content interactive. Whether it's a visual element that's displayed whenever the mouse cursor hits a specific part of the page or including a few buttons or links on it, interactivity can make a difference when it comes to engagement. 
Conclusion 
Drawing in an audience is one thing. Keeping them engaged is another. When leads and conversions hinge on engagement, it makes sense to craft material that's engaging to users. By following these tips, not only will you attract your audience, but you'll be able to keep their interest too.