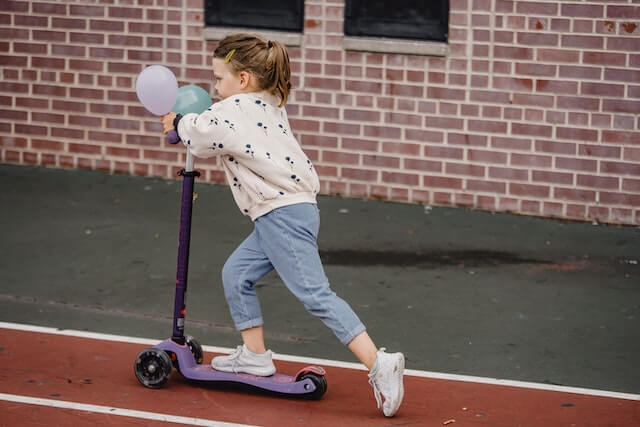 Introduction
Are you searching for the perfect scooter for your child? Look no further than the Micro Mini Deluxe Scooter! This ultimate guide will provide you with everything you need to know about these fantastic scooters for kids, from their unique features to safety tips and even a comparison with other popular scooter models. So, let's dive in and explore the world of Micro Mini Deluxe Scooters!
1. The Unique Features of Micro Mini Deluxe Scooters
Micro Mini Deluxe Scooters are designed specifically for children aged 2-5 years old, making them the perfect introduction to scooting. Some of the unique features that set these scooters apart include:
Adjustable T-bar handlebar: This feature allows the scooter to grow with your child, ensuring they can continue to use it as they get taller.
Lean-to-steer technology: This innovative design helps children develop balance and coordination by allowing them to steer the scooter using their body weight.
High-quality materials: Micro Mini Deluxe Scooters are made from durable materials that can withstand the wear and tear of regular use.
Wide range of colors: With a variety of vibrant colors to choose from, you're sure to find a scooter that your child will love.
Smooth, quiet ride: The high-quality wheels and bearings ensure a smooth, quiet ride for your child.
2. The Benefits of Scooting for Kids
Scooting offers numerous benefits for children, including:
Developing balance and coordination: Scooting helps children develop these essential skills by requiring them to shift their weight and maintain their balance while riding.
Encouraging physical activity: Scooting is a fun way for kids to stay active and get some exercise.
Improving confidence: As children become more skilled at scooting, their confidence in their abilities will grow.
Promoting independence: Scooting allows children to explore their surroundings independently, giving them a sense of freedom and autonomy.
Environmentally friendly: Scooting is an eco-friendly mode of transportation that doesn't contribute to air pollution.
3. Safety Tips for Scooter Use
To ensure your child stays safe while using their Micro Mini Deluxe Scooter, follow these safety tips:
Always wear a helmet: A properly fitting helmet is essential for protecting your child's head in case of a fall.
Use protective gear: In addition to a helmet, consider using knee and elbow pads for added protection.
Supervise your child: Keep an eye on your child while they're scooting, especially in busy areas or near roads.
Teach proper scooting technique: Ensure your child knows how to use the lean-to-steer technology and how to brake safely.
Maintain the scooter: Regularly check the scooter for any signs of wear or damage, and address any issues promptly.
4. Micro Mini Deluxe vs. Other Scooter Models
When comparing the Micro Mini Deluxe to other scooter models, it's essential to consider factors such as:
Age range: The Micro Mini Deluxe is designed for children aged 2-5, while other scooters may cater to older or younger age groups.
Weight limit: The Micro Mini Deluxe has a weight limit of 75 lbs, which may be higher or lower than other scooters.
Price: The Micro Mini Deluxe is a mid-range scooter in terms of price, offering excellent value for money.
Features: As discussed earlier, the Micro Mini Deluxe has several unique features that set it apart from other scooters.
Brand reputation: Micro Scooters is a well-known, reputable brand with a history of producing high-quality scooters for kids.
5. Top Accessories for Your Micro Mini Deluxe Scooter
To enhance your child's scooting experience, consider purchasing some of these popular accessories:
Scooter helmet: A helmet is a must-have for safety reasons, and there are many fun designs to choose from.
Scooter bell: A bell can help your child alert others to their presence, promoting safety while scooting.
Scooter storage bag: A storage bag can make it easy to transport the scooter when not in use.
Scooter light: A light can improve visibility during evening rides, ensuring your child is seen by others.
Customizable grip tape: Personalize your child's scooter with their favorite colors or patterns.
6. Reviews and Testimonials from Happy Parents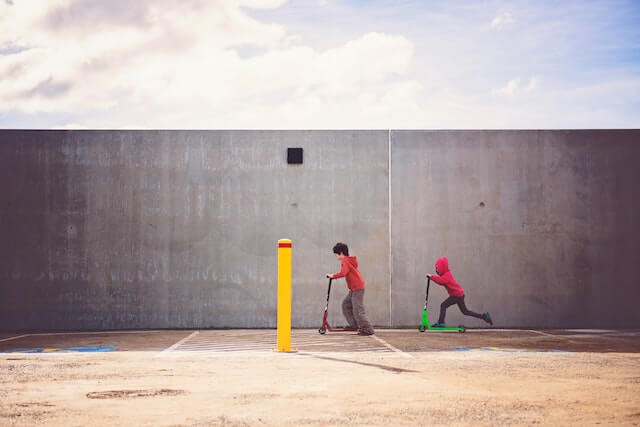 Don't just take our word for it – many parents have shared their positive experiences with Micro Mini Deluxe Scooters:
"My daughter loves her Micro Mini Deluxe Scooter! The adjustable handlebar means she can continue to use it as she grows, and the lean-to-steer technology has really helped her develop her balance and coordination."
"The Micro Mini Deluxe is the perfect scooter for my 3-year-old son. It's sturdy, easy to maneuver, and he loves the bright color options.
7. How to Choose the Right Scooter for Your Child
When selecting a scooter for your child, consider factors such as:
Age and size: Ensure the scooter is suitable for your child's age and height.
Weight limit: Check that the scooter can safely support your child's weight.
Features: Look for features that will enhance your child's scooting experience, such as adjustable handlebars and lean-to-steer technology.
Safety: Prioritize scooters with a strong focus on safety, such as those with high-quality brakes and non-slip decks.
Budget: Determine your budget and find a scooter that offers the best value for money within your price range.
Conclusion
The Micro Mini Deluxe Scooters is an excellent choice for parents looking to introduce their children to the world of scooting. With its unique features, focus on safety, and positive reviews from happy parents, it's clear that this scooter offers exceptional value for money. So, if you're searching for the perfect scooter for your child, look no further than the Micro Mini Deluxe!