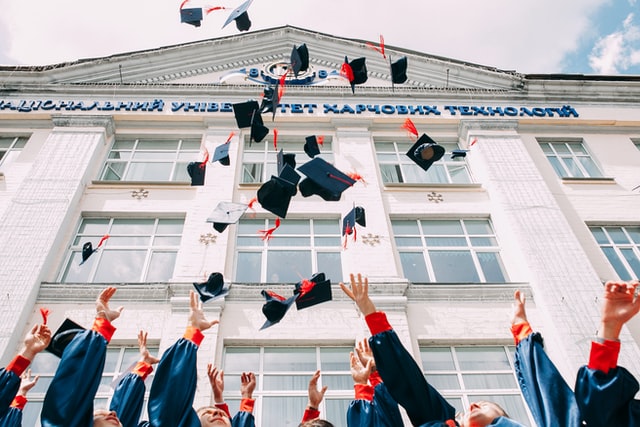 For all companies, the hiring process should be one that is careful and considered. Even when hiring quickly, it is crucial to make sure that the employees you're bringing in are a perfect fit for the company.
In the last few months, there has been an investment boom in the UK tech industry, with IT and tech vacancies now accounting for 13% of all UK job vacancies. This is the perfect time for companies to pursue graduate hires, as they can offer something truly unique to this industry.
Bringing a fresh outlook, adaptability, and ambition in abundance, there are a number of reasons why you should consider graduate recruitment and plenty of ways that these young individuals will help grow your business.
The FinTech Sector
One specific technology sector that is of interest is the FinTech sector, which has witnessed unprecedented growth over the course of the last few years.
With the UK standing at the forefront of the global FinTech scene, it is the perfect industry for tech-minded graduates to look at pursuing. As a dynamic and ever-growing industry, it is also precisely the sort of work for which graduates should be hired.
Graduates are flexible, diligent, and forward-thinking individuals, who are so well-suited to these expanding industries. So, when considering FinTech hiring, graduates should be at the top of companies' lists.
Key Reasons Why Tech Companies Should Hire Graduates
Graduates Understand Technology
Today's graduates represent a generation of 'digital natives' – those who have been brought up during the age of digital technology. Naturally, this means they are more in tune with digital products; and regardless of their role – whether it's in IT, marketing, or a client-facing position – will be better placed to understand technical problems, terminology, and trends.
This means graduates are the sort of employees that can settle in very quickly, as the onboarding process will be streamlined by their natural prior knowledge. They're very likely to possess a level of comfort with technology that cannot be guaranteed in other candidates and will assure you that your new hire is well on their way to helping your company turn better profits.
Graduates Have The Skill Set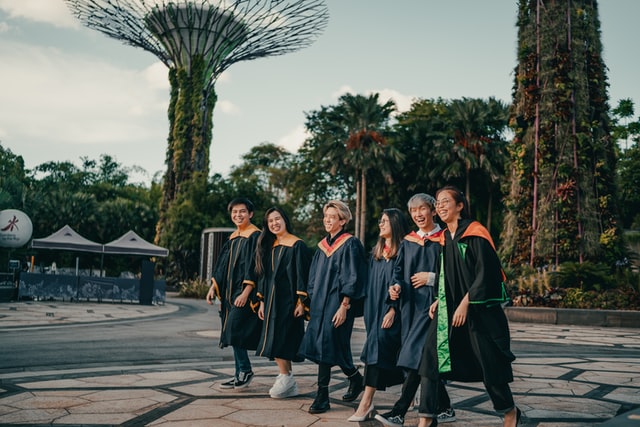 There are hundreds of thousands of people studying Computer Science degrees, and that's not taking into account other STEM degrees like Engineering, Mathematics, and Physics. This means that there is a wealth of students with in-demand IT skills who are graduating year on year and are on the lookout for high-end tech jobs.
Likewise, more and more young people are upskilling: developing IT skills off their own back through coding programs; learning AI; machine learning and blockchain university societies; and hackathons. Not only do today's students and graduates possess an interest in digital products and innovations, but they are actively building up their skill sets in their own time, and are becoming increasingly prolific in the tech expertise they can offer.
Graduates Are Affordable
One of the main advantages of recruiting fresh graduates is that hiring them costs far less than more experienced candidates. The average starting graduate salary is at the very bottom of the general salary bracket for IT & tech roles, so you can be expected to be spending far less on hiring young, with all the benefits that graduates naturally bring!
Graduates can offer a proven return on investment. By hiring a talented candidate on an entry-level salary, and investing in their professional development, you can mold your graduate into what you want them to be. You can set them to work across several areas of your business, enable them to learn a number of new skills (both technical and non-technical), and turn them into an incredibly valuable asset for the company.
New Perspectives
Straight out of university, uninfluenced by previous jobs, and have just arrived at your company, graduates will be able to offer a completely new perspective – one that might force you to look at things in a different way and modify out-of-date practices.
Graduates are also likely to be in tune with current trends, especially digital ones – something that will prove extremely valuable as technology continues to revolutionize every industry. A natural aptitude for technology that graduates tend to possess will prove to be invaluable as your startup grows and looks to advance its online presence.
So, there's no need to wait around! If you're hiring for a tech company, start thinking about hiring graduates now!