Since the onset of the pandemic, personal protective equipment (or PPE) has risen to prominence in a significant way. As an effective way to prevent the spread of germs, viruses, and other unsanitary foes, PPE has been crucial to the Covid-19 response. Despite its recent position in the public eye, forms of protective work equipment have been in use for almost two hundred years.
Foremost, PPE offers critical protection for frontline hospital workers, cleaners, aged care workers, and countless other professionals. Beyond protecting staff and patients, this equipment provides the proper hand hygiene and waste management of potentially harmful materials.
Common Forms
The term PPE refers to a wide variety of different items. In a medical setting, this includes everything from masks to goggles, gloves, face shields, gowns, overalls, and rubber boots. Each one of these items plays a crucial role in our overall health and safety measures.
In construction, industrial and trade settings, PPE extends to hard hats, earplugs, gloves, goggles, half face respirator, sunscreen, safety harnesses, safety boots, and high-visibility clothing.
When to Use PPE – Relevant Settings and Professions
While effective as a final measure, PPE is not the primary solution for reducing safety hazards. Workers are to be fitted out with protective gear after higher-level safety practices are put in place. Despite this, however, PPE is an effective strategy for day-to-day work duties.
Employees that work in higher-risk settings such as medical facilities and construction sites require ongoing protection. Additionally, any workers that operate outdoors need to shield themselves from the sun and any range of harsh weather conditions.
PPE and COVID-19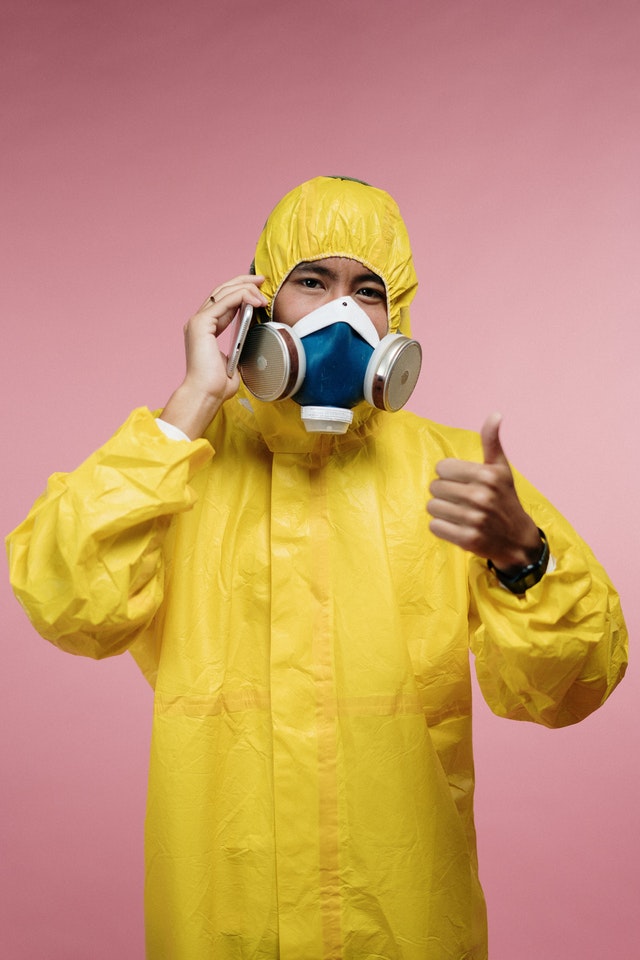 PPE has played a crucial role in our ongoing fight against the COVID-19 virus. As a highly contagious disease, healthcare workers are a constant risk of exposure and illness. Whether they are working in the ICU, a testing facility, or a hospital ward, protective workwear shields their body and prevents COVID spread.
In these instances, medical workers must have access to the proper protective gear – clothing, and accessories that meet all necessary safety guidelines and standards.
Glove Types
Available in a wide variety of styles, protective gloves are a hallmark of the PPE industry. The 5 common forms include.
Polythene: Relatively thin and tend to tear. As a result, they are not considered appropriate choices for healthcare settings.
Vinyl: Less effective than latex gloves against microorganisms. Loose-fitting and unsuitable for procedures that require manual dexterity. Therefore, vinyl gloves are rarely used in healthcare settings.
Latex including DPNRL (De Proteinised Natural Rubber Latex): A more snug/close fit than vinyl, these gloves offer a more effective barrier against microorganisms. For the best results, they should be non-powdered and have the lowest level of extractable protein available. The major concern for this style revolves around allergies. If an employee or patient has a latex allergy, alternatives should be explored.
Nitrile (acrylonitrile): Nitrile gloves are commonly compared to natural rubber latex, in that both provide a biological barrier with less elasticity. Nitrile gloves are the common choice of gloves for use where latex-free alternatives are needed. Allergic reactions may also occur in rare instances.
Neoprene: Possess similar properties to natural rubber latex, neoprene gloves are a popular choice when latex-free gloves are required yet manual dexterity is important e.g., in surgery. However, they are more expensive than natural rubber latex gloves.
Masks
No more evident than over the past two years, face masks are an essential means of protection. The proper face masks not only shield us from airborne colds and viruses, but also toxic elements such as asbestos and respirable crystalline silica dust. In all cases, the most important factor centers around wearing an industry-approved mask that offers the correct level of protection.
For medical safety purposes, there are three main types of masks approved for use by the TGA.
1. Surgical – The common blue disposable masks found in common rotation and are widely available for purchase. Primarily designed to prevent the emission of larger droplets, these masks are suitable for a period of up to 4 hours before disposal. Used in hospitals, medical clinics, and testing facilities are many other high-risk transmission settings.
2. Standard Respirators – Designed for single-use and disposal, these masks work by creating a tight seal around the face and nasal area. Specific types available in Australia include the P2/N95, the KF94, and the KN95. Respirator masks provide a high level of protection against airborne particles, preventing the intrusion of at least 94-95%.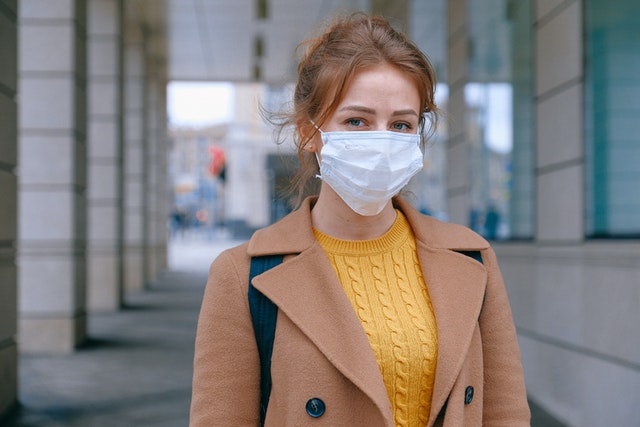 3. Surgical Respirators – Providing a similar level of protection to standard respirators, masks of this style are specifically intended for performing surgery or caring for COVID-positive patients. Surgical and standard respirators are also effective when worn in combination.
Protecting Your Personnel
As outlined by SafeWork Australia, it is the duty of a PUCB (person conducting a business or undertaking) to provide PPE to their workforce. PPE may also be made available via an employee allowance system. In this instance, the employer remains responsible for ensuring the proper sizing and level of comfort. A failure to provide the necessary PPE can result in a breach of Australian WorkSafe standards and OH&S guidelines, leaving you liable for damages after the fact.
Selecting the Appropriate PPE
Not all personal protective equipment is effective. Whether it is poorly maintained or fails to meet current regulations, improper PPE leaves your employees at serious risk of illness and injury. This is where partnering with a reputable supplier becomes so important.
As you search for a protective workwear provider, look out for the following
Industry standards and regulations: is their PPE inventory compliant with current Australian safety standards?
Industry experience: do they have a proven track record?
Inventory: can they provide everything your workforce needs?
When you opt for a certified PPE supplier, this ensures that all equipment provides the necessary level of safety. Be it hi-his workwear or surgical gloves, it is your duty as the PUCB to acquire supplies of the highest quality.