With the rise of social networks, micro-influencers have become an essential marketing lever for brands. True prescribers, occupy a place of choice in the life of their community. With less than 100,000 followers, these "small" influencers get a higher engagement rate than larger Instagram, YouTube, or TikTok accounts. In this article, we explain to you what makes the success of these 3.0 content creators and why they are a safe bet for your digital strategy.
1. The expertise of "small" influencers: the key to reaching a niche audience
What makes the strength of the micro-influencer is their expertise in a very specific field. Whether he is passionate about fashion, vegan cuisine, gaming, or even entrepreneurship, his content will always be articulated around the same theme, thus meeting the expectations of his subscribers. When macro-influencers promote a shampoo and a robot vacuum cleaner on the same day, the micro-influencer focuses on his universe. The primary objective of its digital presence is therefore to federate a community around its favorite subject.
This specialist gets his hands dirty for his followers: he tests new products, familiarizes himself with products, and shares his experience. In addition to his in-depth knowledge, he brings solutions to the problems encountered by his audience and this can make all the difference! Another asset that hits the mark with his audience: is his ability to hide behind the product he presents, without trying to put himself in the spotlight.
By dint of publications, this content creator masters his subject at his fingertips. His subscribers are then more attentive to his recommendations, they give him credit and trust him. They react willingly to his interventions by leaving a comment, by sharing his snack content (understanding a short content that goes to the essentials), or by buying the products put forward. The expertise and power of persuasion of this "small" influencer then establish him as a major opinion leader.
2. Proximity: a value that wins the hearts of followers
Advantaged by a small community, micro-influencers interact easily and spontaneously, which gives them an accessible and sincere side in the eyes of subscribers. The more human and personalized dimension of their communication allows them to establish a relationship of trust and build a base of loyal and committed followers. These talented prescribers become familiar and endearing figures, who enter into the daily lives of your potential customers. By consuming realistic content, which echoes "real" life, the audience will then cultivate this feeling of belonging and closeness.
The power of the "small" influencer also lies in their original and personal approach to content creation. Its editorial line and style are easily recognizable. He works his publications with care and creates his own DNA. This proximity, coupled with expertise, gives the latter a certain authenticity, and this is exactly what consumers are looking for today.
To confirm this trend, just look at the engagement rate! According to Up fluence, an influencer marketing platform, influencers with less than 100,000 followers have a more loyal and responsive community than big social media stars. Whether on Instagram, YouTube, or TikTok, nano and micro-influencers are undeniably powerful vectors of communication!
🎯 To retain your online customers, also consider implementing these 9 essential tips!
3. Transparency: a pledge of trust that enhances brand image
If the micro-influencers community is looking for authenticity and a certain closeness, it also expects him to show loyalty. As we mentioned, trust is the key to retaining and engaging an audience. What interest would he have in not being honest with his subscribers? He could then lose all credibility and see his popularity and his collaboration proposals melt like snow in the sun.
By playing the card of transparency, he remains faithful to his convictions and does not seek to deceive his public. If he doesn't like a product he's testing, he'll say so. His goal is not to sell at all costs, but rather to share his experiences, with sincerity.
When the proposed content comes from a paid partnership, the influencer mentions it explicitly so that the objectives behind his communication are clear and not concealed. He thus protects his image and that of the brand with which he collaborates.
4. The accessibility of micro-influencers: holy bread for your digital strategy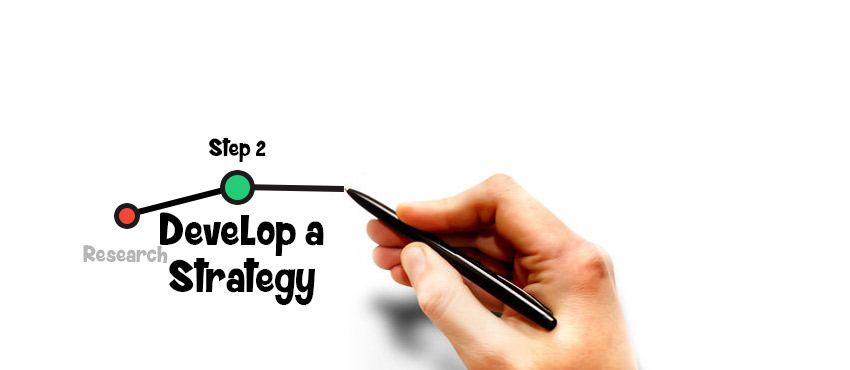 The omnipresence of micro-influencers, on any social media by the social media verification agency, is an undeniable advantage! In this ocean of experts, you will inevitably find your rare pearl. And to meet him, you can opt for two approaches:
The "push " method: you are the one who sets out to conquer the Grail! By browsing social networks strategically, you will be able to identify influencers who match your values, your image, and above all the message you want to convey to your target audience. You are therefore dealing "directly". However, this technique can be very time-consuming.
The "pull" method: simplifies your task and saves you time. To unearth the future prescribers of your brand, all you have to do is use platforms specializing in influence marketing that can put you in touch with relevant profiles, according to your criteria and your needs. You can submit a campaign on sites like Octuply, Influence4You or Havens, and wait for content creators to apply. All you have to do is make your choice!
The accessibility of these ambassadors with less than 100,000 subscribers is also understood in terms of remuneration. Good news for your marketing budget, they do not ask for colossal sums! Moreover, the majority of them are satisfied with an exchange of services, that is to say, the sending of a product against a publication of content. According to influencer marketing agency Influencer Marketing Hub, 36% of professionals (brands or marketing agencies) "paid" them by simply giving them the product they promoted in their content, compared to 32.4% who transferred money to them. In the table below, the Ko Square digital solution presents the average prices charged by influencers in 2020, according to their profile:
According to figures from Influencer Marketing Hub, ex-reality TV star Kim Kardashian charges an average of 440,000 euros for a simple post on Instagram. You will then agree that collaborating with several "small" influencers will be much cheaper than calling on influencer stars!
Thanks to a communication strategy articulated around strong values, micro-influencers are the best allies to promote a company on social networks. Betting on them is a sure bet to win the hearts of your target. At a lower cost, they know how to retain a community, enhance a brand image and create consumer needs. It would be a shame to deprive yourself of their services, right?