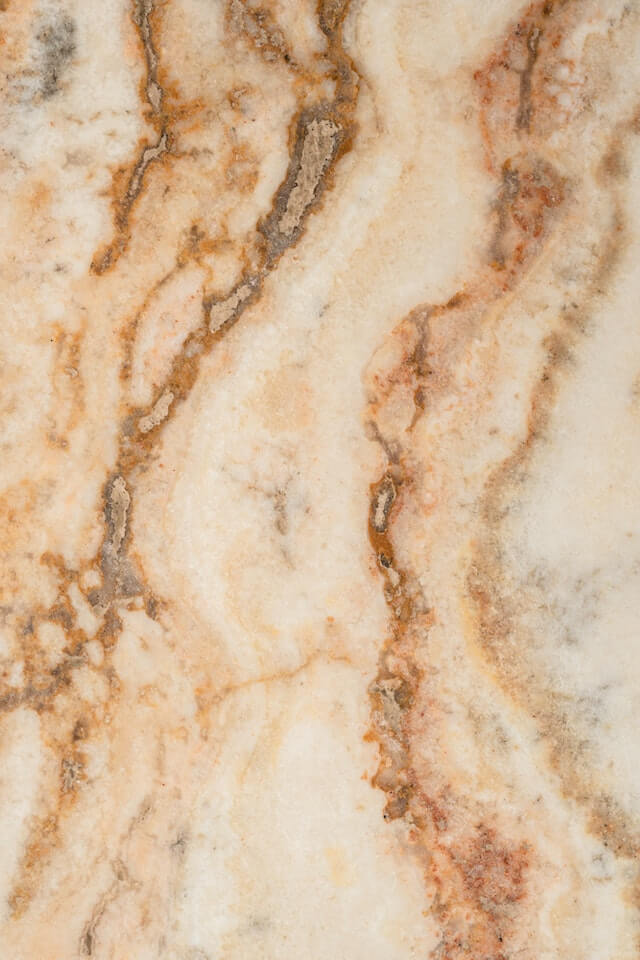 Travertine stone has to be on your list of possibilities to take into consideration if you value the opulent and distinctive appearance of natural stone. A sedimentary stone found in nature, travertine is related to marble and limestone.
This stone works well for counters, backsplashes, and shower walls but is most frequently used for flooring and paving. Travertine stone has certain maintenance issues while being a great option for achieving a relaxed and soothing look.
Flooring For The Kitchen, Bathroom, And Living Room
The variety of colour schemes and patterns that travertine flooring allows is one of its biggest benefits. Travertine comes in a wide range of hues, from beige and ivory to gold and deep reddish-brown. The stone's subtle colour blending and natural veining make it simple to design the desired look and create one-of-a-kind designs.
Four Alternative Finishes Are Available:
Matte honed, tumbled, brushed, and polished. The most common option, the honed finish, is slick while maintaining a natural appearance. Textural interest is provided by the harsher brushed and tumbled finishes. Polished travertine has a glossy finish that blends in beautifully with modern décor schemes and resembles marble.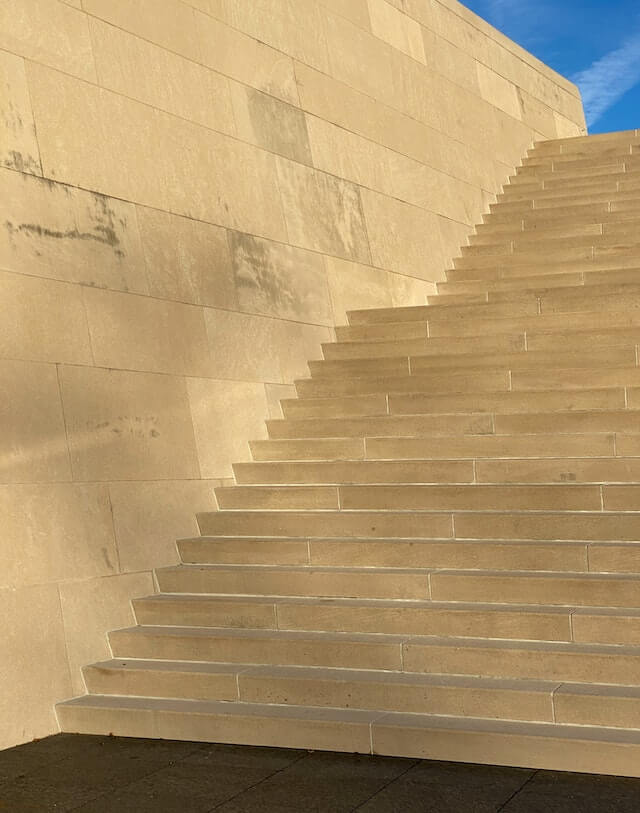 Travertine stone is challenging to keep sparkling, but its organic matte nature has a unique appeal. Any décor style benefits from the aged, weathered appearance of travertine that has been tumbled and brushed. These coatings suit rustic designs very well. Even better, with proper upkeep, the stone's look won't deteriorate significantly over time.
Because travertine tiles are available in such a wide variety of sizes, you may use massive slabs to create a streamlined and uncluttered look in vast areas, mosaic tiles to create colourful motifs or anything in between. Simple to Replace
Finding a tile with a similar appearance to install as a replacement for a damaged or discoloured travertine tile won't be too difficult. Finding a tile that blends in is more difficult with porcelain tiles.
Travertine's inherent troughs, pits, and holes are prone to deterioration, especially in areas with a lot of foot traffic. Even tiny divots have a tendency to grow over time. Fixing these holes on a consistent basis is not part of the routine maintenance that a travertine floor needs to remain in good condition.
Cost Was Relatively High
One disadvantage of choosing travertine for a substantial piece of flooring is the cost. Travertine stones are a more costly alternative to porcelain than many natural stone tiles made of man-made materials. A greater quality of travertine requires less filler material, which is typically concrete, in order to look beautiful. This results in an increase in both its worth and its cost.
Costs are further increased by the need for installation. Your floor may need to be modified before the tile is put in as stone tiles demand a firmer floor than porcelain tiles do. The thin-set, the glue used to fasten the tile, should come next. Travertine often needs a modified thin-set, which is more expensive since it has latex or polymers added to it.
Backgrounds And Counters
Travertine enables you to design stunning countertops and backsplashes that perfectly suit your tastes. However, maintenance will need some work. Due to its great porosity, travertine quickly absorbs any liquids that come into contact with it. A small juice or wine spill can leave a lasting mark. Even while sealant makes the stone more resistant to stains, it needs to be reapplied on a regular basis and, even then, it is not an entirely perfect solution. As soon as spills happen, clean them up for the best chance of keeping the stone stain-free.
When exposed to acids, travertine responds. This makes it susceptible to etching, which manifests as drab white spots. Even simple liquids like vinegar and orange juice can leave etch impressions on surfaces.
Poolside And The Bathroom
Despite being stronger and less likely to break, travertine is softer than many other stones and porcelain. Travertine is quite simple to cut because of this combination, which cuts down on the work and time needed for the installation project.
If you are seeking a natural stone that encourages you to express your creativity, travertine stone is the best choice.