Did you know that marketing campaigns have a way of sticking with us long after an impression or purchase? This is so because marketing campaigns make companies memorable. Businesses with a sale capacity of at most $25 million or spend almost 13.9% of the income earned on marketing campaigns. A marketing campaign promotes a focused effort that guides consumers towards the desired action and gives brands identity, personality, and emotion. But what are the best media platforms for conducting a business market campaign? 
1. Facebook 
Facebook ranks among the most widely used social media platforms in the world. The platform's position as a social network with vast data resources is why it's so appealing to marketers and hence preferred by more than ninety percent of businesses. 
As such, any brand or company conducting any form of business must utilize this crucial business page. Using this largest social media platform allows you to access essential marketing and advertising opportunities that can be utilized for all kinds of businesses. In addition, it is an excellent platform for inbound marketing as it contains content that helps increase your brand's visibility. 
If you are conducting any form of a marketing campaign, Facebook offers a great channel to engage with your audience daily. If you are still wondering why you should choose Facebook for your marketing campaign, then the answer is simple; it is a beneficial place to invest your advertising budget. 
2. YouTube 
Other than Facebook, YouTube also ranks as the world's most used platform with more than forty million user-base. Also, in terms of a viable option for videos, it ranks similarly to Facebook. Still, it outdoes Facebook because it hosts longer videos that attract users specifically browsing for this form of content. 
YouTube is ranked as the ideal platform for companies targeting other businesses or customers through videos. The platform utilizes TrueView Video Ads, TrueView In-Stream Ads, TrueView Discovery Ads, or Bumper Ads. 
If you haven't unlocked the power of YouTube marketing, you need to try a YouTube course designed for all business types. 
3. Instagram 
According to a Hootsuite survey, a billion individuals use Instagram every month for various purposes, including marketing. More than 70% of firms in the United States use this media channel for marketing. Instagram ranks for general marketing, including content creation and paid ads, so whether you're a big or small business seeking an excellent platform to execute your marketing campaign, you should consider it. 
Instagram works well for both still photos and video, with the former taking precedence. When the focus is on the visual component, this is good because the text is less necessary. Instagram includes a variety of ad kinds, making it one of the most popular social media platforms for paid advertising. Carousel advertisements, stories ads, images ads, and video ads are among them. They also included shopping tags and the option for company accounts to link their photographs straight to their website, allowing consumers to discover more about products easily and swiftly. Instagram is a popular choice among paid advertising marketers in the eCommerce industry. 
While Facebook and YouTube have broad user populations, Instagram is more oriented toward a younger and female audience, making it a perfect target if your campaign's consumer persona matches this – but a terrible choice for older male clients. 
4. Linkedin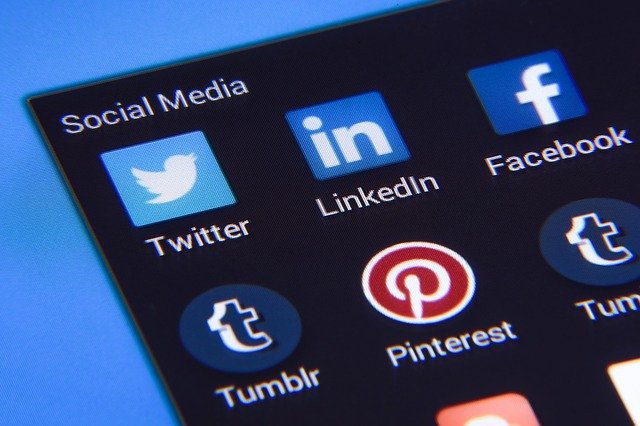 LinkedIn is the most suitable choice if you are looking for a marketing platform geared towards professionals. 
The platform offers many filter options and is ranked as the best platform for B2B lead generations, which allows marketers to connect with more qualified users. 
While the platform has a special focus on professionals, it also provides for commercials. LinkedIn is a no-brainer if your business needs to cater to commercial clients, brands, and business-focused customers. The platform offers marketers a wealth of demographic data hence is ranked due to its unique style of generating potential business leads. 
The platform utilizes dynamic ads, text ads, sponsored InMail, and sponsored content types of advertising. 
5. Twitter 
Twitter is a hugely popular and extremely fast-paced social media network. With this platform, every word matters since tweets are limited to 280 characters. While stepping on its popularity, it allows marketers to instantly capture their audience's attention and deliver a link to the information and items they want. 
Twitter allows you to have a content presence that drives inbound traffic and also paid advertising presence that drives outbound traffic. This is accomplished through various advertising methods, including promoted tweets, promoted trends, and promoted accounts. 
Final Thoughts 
Businesses can use media platforms to run marketing campaigns to reach out to their customers in various ways. It's worth mentioning that your clients are already connecting with competitors via social media. As a result, if you're not using social media platforms like Facebook, Twitter, Instagram, and Pinterest to talk directly to your audience, you're missing out on a lot. Great social media marketing efforts achieve exceptional results for businesses, cultivate loyal brand champions, and even drive leads and sales.