Air sanders play an essential role in getting the best results for any woodworking project. Hence, selecting the best quality product is highly important. But, apart from that, you also need to take special care of the products for better service quality and longevity. In fact, the quality sanders will help you get the best finish as well.
Following are some tips that can help you take care of the air sanders well. So, please read below to know how to do it properly.
Check the RPM
Some orbital sanders are specifically designed to work at 10,000 RPM and 12,000 RPM. But, if you don't take care of it, then the RPM will reduce with age. So, it is best to check the RPM of your sander regularly. Hence, you can use the Tachometer to know about its speed. So, if the sander is not spinning with the correct RPM, you can go for some oiling primarily.
Detect the Air Pressure 
Secondly, air pressure is also one of the essential things to maintain in the sanders. In case there are any sanding marks or swirls, then it's time to check the air pressure. If the air sanders get the right air pressure, you can get the right RPM. Thus, you can use different tools to check the Air pressure and fix the problem in a swift manner.
Maintain the Backup Pads 
Now, people tend to ignore this tip that reduces the longevity of the sanders eventually. So, if the backup pads degrade, you need to replace them with new ones. Hence, if you don't do that, then you will not get the right finish. So, you need to use proper techniques and clean the backup pads properly. In this regard, replacing them within every 3-4 months is necessary. Also, notice if you are getting the right results to understand if any further action needs to be taken. 
Oil the Equipment Regularly 
Regular oiling is highly important if you want the air sanders to work properly. With extensive use, the speed can reduce drastically. As a result, it will cause uneven scratches and poor quality of work. So, if you don't do oiling in a timely manner, it will cause friction which will not be good. Therefore, oiling them regularly can help you get the best results in the long run.
Types of Air Sanders
Now, let us understand different types of air sanders that you can select for different purposes:
Random Orbital Sanders
This kind of sander holds the sandpaper in a circle shape; it vibrates properly. In this way, it reduces the chances of any swirl marks. In addition to this, this machine offers speed control and is much quieter than other sanders.
Detail Sander
This one might be a little noisy but lightweight compared to the other options. This is ideal for any smaller projects through which you can get into tight spaces and corners. 
Belt Sander
A belt sander is an aggressive tool. It has a 3-4 standing belt. They are best for smoothening large surfaces like wooden floors. You must choose a model that has a built-in compartment for dust collection.
Drum Sander
The Drum sander is a highly aggressive tool that needs careful handling. It is used for vast areas that require heavy sanding. Hence, it is mainly used to remove the bevels of prefinished flooring, etc.
Edge Floor Sander
This is a comparatively strong sander that is used for smoothening the edges or corners. To use this, you need to lean it at a specific angle which will help in reducing the damage.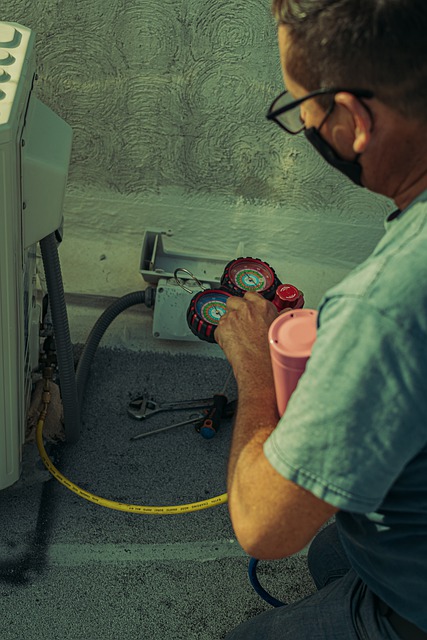 Conclusion
These are some important tips that you need to know to improve the quality of air sanders. Also, make sure to check the sanders regularly to enhance their longevity.