Magento is one of the best and most widely used eCommerce app development platforms. Choosing Magento development services for your eCommerce platform is a wise decision.
A plethora of eCommerce or web app development platforms are available in the market, and choosing the best amongst them is a very crucial thing. A lot of deciding factors are there to choose the best platform.
What is Magento?
Magento is mainly an open-source platform that can be used to develop a flawless eCommerce web application. The best Magento development services platform has many options for in-built themes and templates.
It is a platform that provides flexibility, scalability and is expandable. Magento provides three significant varieties of its Magento enterprise edition, Magento community edition, and Magento commerce cloud edition.
Features of Magento
Magento has fantastic features that can be used for developing an excellent eCommerce platform. The features are:
Analytics and reporting
Product browsing
Catalog management
Customer accounts
Order management
Payment and shipping
Search engine optimization
Marketing and promoting tools
Site management
Mobile commerce
Advantages of using Magento
If you still doubt why to use Magento as the best eCommerce app development platform, then here are some of the advantages you can consider to clear your doubts.
It is a flexible management system
Magento is the best choice for an eCommerce platform by contrast with other platforms. The platform has an intelligent and flexible content management system.
It is compatible with every store irrespective of the product they have. Developing an eCommerce platform for various sizes and types is easy to develop with the help of Magento.
Advanced SEO
Every business owner of an eCommerce platform wishes to have a higher ranking for their application or products pages, lead in SERP of every search engine, and even in the top lists.
The owners take all the measures through which their website can rank higher on the search engine optimization page. Due to it, Magento has developed Advanced features SEO to help the owners to improve their ranking.
Extensions
Magento provides a high range of in-built extensions that a Magento developer services provider can utilize to develop an eCommerce platform. It will allow the facility to extend the Magento store feature.
The extension in feature will depend on your targeted audience and what they require. Gradually when your store gets famous, it will need more advanced features to attract users, and extensions will help you.
Highly secured
Magento is one of the most highly secure platforms compared to other eCommerce platforms available in the market. Magento follows the globally accepted security standards.
Business owners who deal with the global market have to worry more about the security of the payment they need to collect online, and according to them, Magento is the perfect fit.
Faster loading time
The main aim of Magento is to provide faster loading of an eCommerce website. According to research, the loading speed of a website plays a paramount role in increasing the users and your business.
As no one likes to wait for the website to load and if the website's loading speed is low, your eCommerce app can lose users permanently, and if the speed is proper, it can attract more customers to your eCommerce website.
Hosting options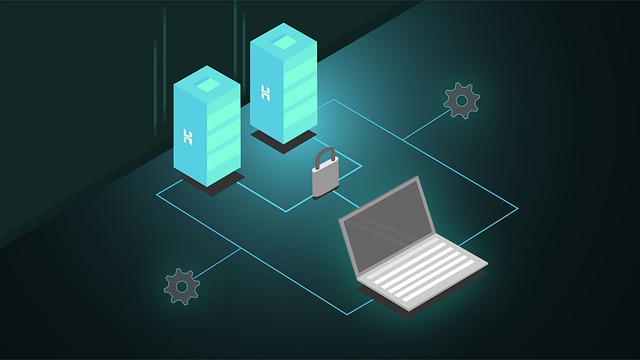 Magento allows various hosting options for business owners to choose from according to their businesses; it won't be the business to stay with the hosting that is provided by the platform.
Magento allows every eCommerce store owner to select a hosting provider based on their demands openly. It will provide freedom for online businesses to choose their file and the hosting companies.
Why is Magento development the best choice for eCommerce?
Here are some of the reasons that will answer your question and make you understand why to use Magento development services. Let us go through the various reasons deeply.
It is open source
One of the primary reasons to select Magento for the eCommerce platform is that it is open source. It simply means that anyone aware of using Magento can use it easily and can use its advantages.
As Magento has 3 main editions and amongst all the three editions, Magento Community Edition is free to use. You can easily install it for free cost and can use any version of Magento Community Editions.
Magento Community
Another essential reason to select Magento is its vast community that consists of certified developers, bloggers, programmers, project managers, and much more. You can also hire a certified Magento developer from the extended community.
The Magento community assures that everyone stays on the same page. If you are a developer and facing any problem, you can rely on the Magento community to solve your problem.
Compatible for eCommerce platform
Magento is a default content management system that is compatible with online businesses. Magento allows various facilities to the eCommerce store to help the owners improve their business.
Magento also supports multiple store management, which can help the eCommerce website handle multiple stores simultaneously. It also has various payment gateways useful for making in-app payments to provide a smooth purchase to the customers.
Superior support
It is integral to have strong support for running a successful online business, and it is also essential for business growth. So when it comes to online support for the eCommerce store, the technical support team will handle the critical things.
High performance
Magento provides high performance to the eCommerce store with the faster page loading speed, query processing time, and other static and dynamic operations.
It assures high performance for your eCommerce website even by using minimum server resources. Magento understands the disadvantage of the low performance of the website, so it provides such facilities to improve the performance.
Multitasking
Magento enables eCommerce to do various tasks simultaneously, and it will be easy to perform other essential tasks simultaneously while monitoring the Magento website's performance.
Thus it also helps you to save your precious time. The owners and developers can also handle the items, bills, customer information with just a single admin panel that is user-friendly.
Conclusion
The above blog shows the benefits and reasons why Magento is considered the best eCommerce platform. Magento is the most loved platform for business owners and developers as it provides various facilities to improve the business.
One can hire a certified developer who is willing to have a successful eCommerce website for their business. Magento platform provides a smooth experience to the users for shopping through the website.
About Author:
Rahim Ladhani, CEO and Managing Director at Nevina Infotech, Enterprise Web App & Mobile Application Development Company, helps global businesses grow by the eCommerce website development services.
LinkedIn:- https://www.linkedin.com/in/rahim-ladhani-7841a237/