As iPhone prevails across more municipalities, the demand for curved screen protectors which supply excellent transparency, while withstanding the test of external damage, becomes even more imperative. In the circumstances, learn to choose an ideal helper for your smartphone's screen is quite necessary. Therefore, we'll walk you through three essential factors in selecting the best curved screen protector.
It's widely acknowledged that, it is the simple appearance and the smooth operation system that earn iPhones broad acclaim and support globally. However, apart from the purchase price, the maintenance expense can also cost those fans of Apple a lot. As the smartphone industry grows, so did the demand for the curved screen protector. Hence, countless manufacturers catch this great business opportunity and gear up for the considerable future profit. VMAX is one of the good examples.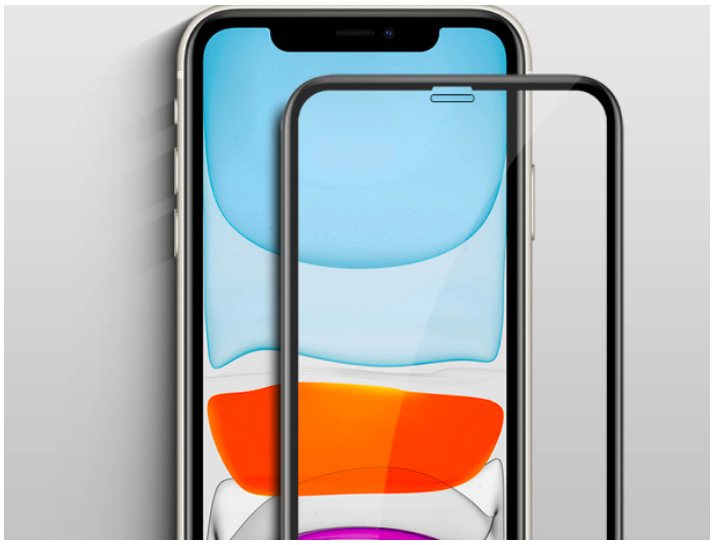 Since 2005, VMAX has dedicated to building its brand up from scratch, in terms of curved screen protector manufacture, order fulfillment and brand image. At present, VMAX becomes a high-end screen protector company that specializes in designing and manufacturing curved screen protectors for tablet, iPhone, iPad, watch, camera and GPS with professional and exquisite technique. What's more, this faster-growing Chinese company successfully establishes a global business network with a lot of strong and long-term partnership.
Given the fact that it is likely to drop or impact the iPhone accidentally and the result is severe and irreversible, you are never too late to prepare a robust curved screen protector for your iPhone. As for how to choose the appropriate one, there are three factors you should take into consideration.
1. Rate of transparence
In general, 95% transparency of a curved screen protector is recommended to customers because it can offer higher performance while you are using your phone. A curved screen protector with poor transparency will not only refract the light emitted from the screen, but also make it very hard for people to see the pictures as well as words on the screen, which will increase eye fatigue and strain. Especially when the screen lighting is insufficient and the user is hard to figure out the words on the screen, the ciliary muscle of eyes will keep the tension, the lens of eyes will maintain a large degree of convexity, and thus, eyes are easily overworked due to excessive regulation. Over time, myopia will form or worsen.
2. Stickiness
Usually, the high-quality curved screen protector uses static electricity instead of glue to adhere to the screen and provide edge-to-edge protection. There is an easy way to check the quality of the curved screen protector. If a screen protector can be stuck to the screen automatically without bubbles, this product is considered as a good one.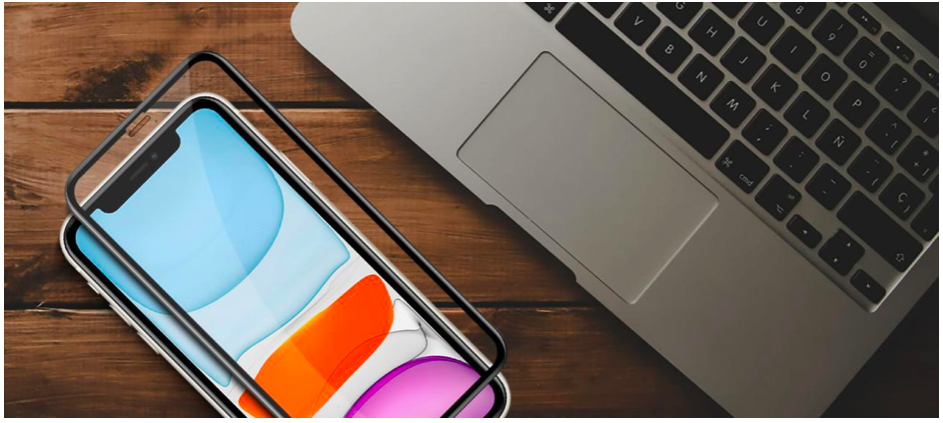 3. Wear-resistance
Actually, the better the wear resistance of the curved screen protector, the higher the smoothness of it. When it comes to choosing the strong screen protector, you are suggested to pick the tempered glass screen protector. Compared with others with different materials, tempered glass screen protector has higher scratch-resistance and anti-oil efficacy. On account of its top hardness, even if your smartphone falls, it can also play a buffer role to prevent the screen from damage. Besides, if you get an iPhone 11 recently, a tempered glass screen protector is the top pick for your phone. For example, 3D Curved Full Cover Premium Tempered Glass Screen Protector from VMAX features distinguished anti-fingerprint function which is ideally accord with the full-screen trait of your iPhone 11. Designed to keep your screen without any fingerprint, this curved screen protector can really make a difference. Most importantly, with precise touchscreen sensitivity, this product is only 0.33mm so that it can provide you with a comfortable experience to the fullest.