When a business needs to create, customize, or manage software solutions for their business, they simply don't have the time, know-how, or manpower to do so in most cases. Thus, many organizations have made the smart decision to partner with a third-party outsourcing provider for all of their software development needs.
Outsourcing software development has a number of significant advantages for companies of all sizes and specialties. The practice reduces costs by not keeping team members as in-house, full-time employees. As they are part of an external team, the hiring company must only pay a flat monthly or hourly rate or pay for the entire project (depending on the contract). Companies are able to scale the number of people on their teams up or down as well, helping to ensure maximum efficiency and use of resources. 
Outsourcing companies, such as BairesDev, give organizations access to niche skill sets and a wide variety of talent that they may not have been able to access otherwise. (Learn more about BairesDev here: https://www.bairesdev.com/software-development-services/software-outsourcing/) These teams keep costs down while operating at maximum efficiency to help companies stay focused on their core business tasks and still accomplishing their software goals.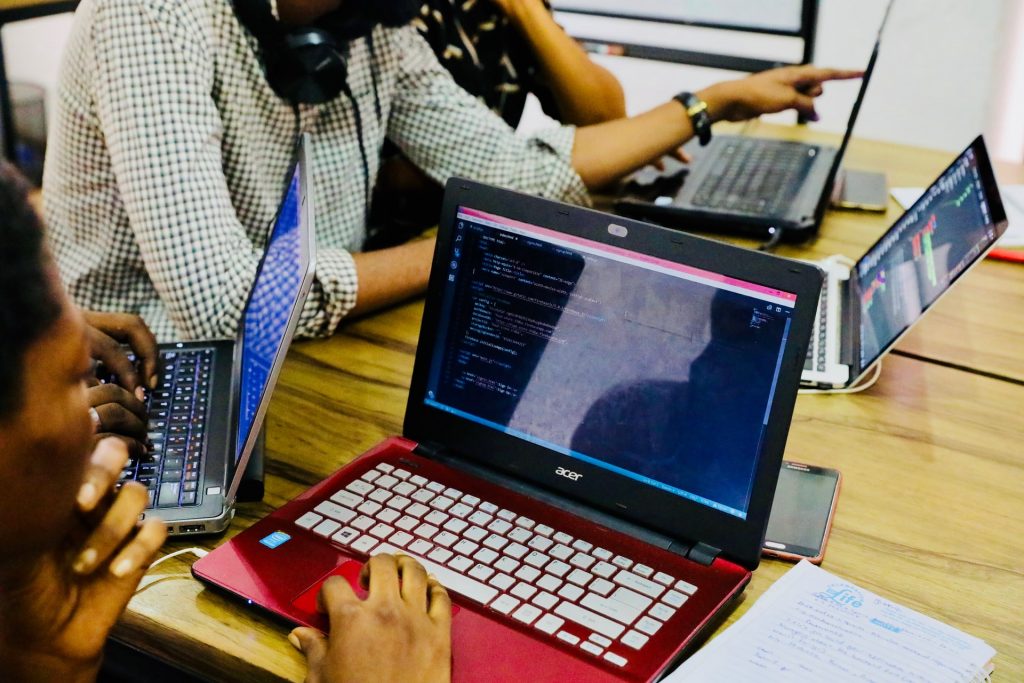 The Most Common Software Development Outsourcing Mistakes
Working with an outsourcing company for software development projects is very beneficial for all kinds of businesses. However, the partnership can go awry when the hiring company makes mistakes. This doesn't just lead to failed projects, but to loss of time, loss of money, and an indefinitely postponed launch of the final product.
It's very important that companies understand what it takes to have a good partnership with a third-party outsourcing provider. Not only that, but they should be aware of the common pitfalls and how they can prevent them from happening.
Here are just a few examples of the most common outsourcing problems and how to prevent them:
Choosing an outsourcing company based on the lowest cost. – Most outsourcing companies do exist to help cut down on the cost of developing software. The price of hiring talented developers at an offshore or nearshore development company can be a fraction of what it would cost to hire a developer to work in-house.
However, saving a few extra dollars overall to hire a more inexperienced development team at the lowest cost could have dire consequences. Obviously cost is a deciding factor in making any business decision, but it should not be the only one. Take experience levels, technology offerings, project examples, communication abilities, and the company as a whole into account in all decision making.
Not making communication a top priority. – Communication makes or breaks an outsourcing project. When working with an outsourced team, communication becomes more important than ever. Before a project begins and an outside team is even hired, companies must take the time to fully establish the project goals, the intended functionality, the necessary requirements, and any other important information that the development team should know. After selecting an outsourcing provider, leaders need to decide on the required communication methods and frequency of communication. Thanks to programs such as Slack and Skype, instant communication between teams all over the world is possible. Regular meetings (via phone or video chat) should occur to help ensure that all team members are on the same page and kept updated on progress throughout the duration of the project. 
Setting unreasonable timelines. – While outsourcing companies are able to expedite timelines thanks to the experience and skill sets of their talent, they aren't magicians. Timelines must still account for any bugs, issues, or additional development requirements that may not have initially come up. If the hiring company sets a due date that is simply unattainable, the project will fail, not be up to necessary standards, or important items could be overlooked. Instead, companies should work with the development team to decide on a fair time frame that works for both the devs and the end-users.
Not having any kind of in-house tech know-how. – Some companies enter outsourcing contracts without having any kind of in-house technology understanding on their end. While outsourcing companies offer their team leaders, it doesn't mean that they will be able to fully align their work without being able to discuss the logistics with the in-house team. These in-house employees don't have to be experts, but just having a tech resource available is helpful and will prevent possible communication issues.
Underestimating the importance of quality assurance and testing. – Again, developers are not magicians. While they are experts in their respective field(s), outsourced development projects are bound to have bugs and errors. This is why quality assurance processes and testing are so important throughout the entire Software Development Life Cycle. Some hiring companies believe that they are hiring experts so they should not have to also hire testers and QA professionals. This is simply not the case. 
Software development outsourcing companies are great resources for companies who need to complete development projects but simply don't have the time, money, or know-how to do it in house. As long as best practices are put into place from the very beginning of the relationship with an outsourcing company, these costly mistakes are avoidable for joint success.