As an enthusiast technology, people can use several gadgets, digital gimmicks & updates. But in case, if a person wants to prepare for conduct IT bachelors then they feel like Pac-man due to multiple options for study.
There are several universities which provide computer science bachelor's degree which seems to be specialized in certain fields like IT security, data science, multimedia & gaming, etc. due to which confusion has been created in the person mind who wants to prepare for becoming experts in a specific technology. This confusion also includes two terms named as app development & software programming. Software programmers design & create a specific system as well as perform testing of their written codes to bug fixing whereas the app developers design & creates apps for mobile & computer.
Explanation of app development & software programming
The development of app sounds is related to mobile applications development firm of app means process out some steps like the testing, designing, creation & launch out the app through which users get a high level of satisfaction for their demands or provided services. Although, the development of an app is not only meant for the applications of smartphones. It means that this application applies to electronic devices as well as computer devices. The main confusion creates here is app designing is also referred to as web development for the computer. Is it correct or wrong?
Development of web covers out a different task sets along with the operations & designing sets in contrast to this, mobile phones application include one or some functions that can be designed after research for an idea.

Software engineering is another name for the software programming which mainly deals with the writing code to develop a program based on software.there is a requirement that software programmers have specific knowledge about the coding as well as algorithms excel along with the plan for a test out every code after deploying them through which bugs fixing get easier. Along with it, software programmers have to decide about the implement changes and add some code documentation through which application attracts several users.
App development similarity or difference with software programming
There are some common skills set with the developers of app & software programmers. These sets can be defined as:
Attentions towards detail.
Having the capability to handle a high amount of pressure.
Skills related to numerical as well as a mathematical concept.
Skills of problem-solving
Creative nature
Technical skills
Programming skills.
App development is mainly focused on the user experience as well as the designing & additional features in contrast to it, software programming gives focus to the finding codes as well as introducing the appropriate codes through which quality of programming get a match.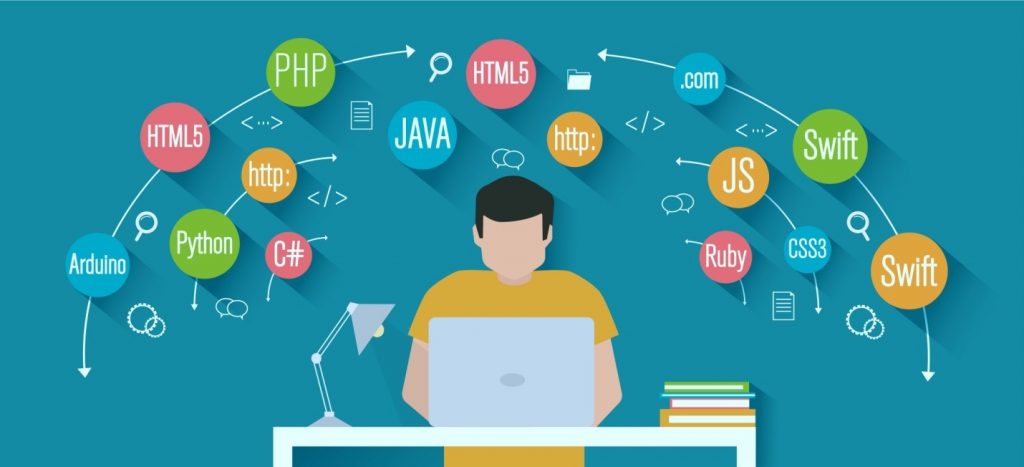 IT degrees help in become a developer of app & software programmer
If a person wants to become a professional developer & programmer, then there is a requirement for getting a degree in computer science. There are so many developers, who graduated from web development, bachelor's in computing & digital media, computer graphics. All these programs contain a topic that is related to mobile app architecture, interaction design, data mining, & mobile communications.
In case of attraction towards software programming, then the things are a quite clear means there is a lot of courses for a bachelor's degree which provides a better option for s0ftware engineering. These specific courses are mainly focused on the computer systems, modeling of advanced software programming, computer ethics, & methods for solving out numerical as well as mathematics concepts.
Career options
Both the sectors, named app development or software programming will be highly rewarded at their levels as they both can show their importance in a person's life. This will be beneficial for the user in terms of a paycheck at a monthly level.
Apps developments based jobs
App tester
Manager of web content
Designer of UX
Developer of games
App developer
Software programming based jobs
Software engineer of quality assurance
Computer programmer
Analyst of computer system
Architect of computer network
Web developer

In terms of salary, there is no difference it means that equal amount has been paid to the app developers as well as the software developers. The salary mainly depends on the experience as well as the courses.
In the US, the average salary of an employee working at the post of a software engineer is 78000 USD per year.
In the US, the average salary of an employee working at the post of an app developer is 66000 USD per year.
In the UK, the average salary of an employee working in the field of software programmer as well as an app developer is 30700 GBP per year.
Wrap up Software engineers or software developers are highly in demand as similar to the demand for technology & science experts. This demand for developers & engineers constantly increases. These developers design a creative application that can be useful for the people through which they can use better programs over the computer & evaluate the latest ideas as well as solutions for issues related to the software. Mtoag is really a best site to get everything you need. It is crucial for website development company in USA..Our team of skilled web developers and software programmers made appropriate solutions for the project requirements.