Healthcare is an industry that is constantly changing and evolving with the prevailing technological advancements, scientific discoveries, but also socio-economic shifts. It's not just the leaders and visionaries that are taking the industry forward, it's also the tech gurus and innovators, the interior designers and architects, and also the patients themselves who require a different kind of experience. Needless to say, your typical healthcare institution is not what it used to be mere decades ago.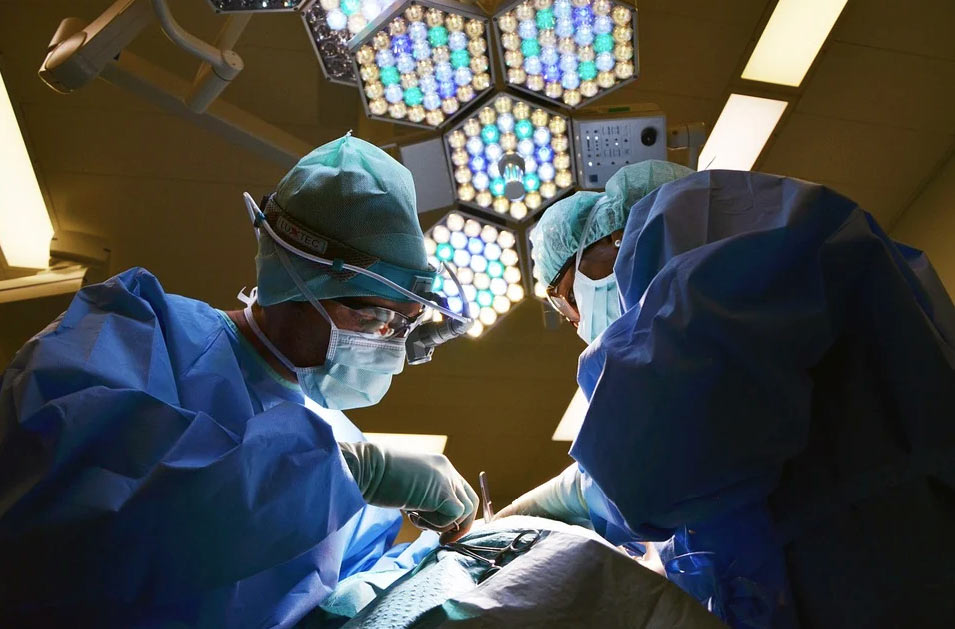 And that's a good thing. Healthcare needs to progress and change to accommodate the needs of a rising population and specific demographics. Laboratories need to be more efficient, the medical staff more specialized, and interiors need to adopt a more modern approach to ensure patient and staff happiness. With all of that in mind, today we are taking a look at modern healthcare design and what trends will prevail in 2020 and beyond.
The move towards organizational specialization
Modern problems require modern solutions, as they say, and the modern patient demands a healthcare environment that can accommodate their exact needs. Nowadays, hospitals and medical institutions in general are becoming more specialized and are narrowing their scope of services and expertise to address the challenges of specific patient demographic. Not only does this allow administrators to run a more efficient operation and optimize payroll expenses, but it also allows key stakeholders to build a recognizable brand. 
For the patient, this ensures a peace of mind and provides them with specialized staff and medical equipment necessary to address their unique medical condition. No longer are patients willing to run from hospitals and medical practices to get things done – nowadays they want and need specialized and comprehensive treatment under the same roof.
Weaving technology into the space
It should go without saying that the healthcare industry is one of the most notable early adopters of technological innovation. No surprise there, of course, as hospitals and private practices need to invest in modern technology to minimize expenses, make diagnostics and treatment more efficient, and instill trust and respect in the hearts and minds of their patients. 
While it might be difficult for certain patient groups to get the hang of certain technological tools, it's nonetheless important to note that even seniors are nowadays utilizing technology on an advanced level. This means that you can weave medical and administrative tech into your medical practice with ease and allow your staff as well as your patients to take full advantage of its functionalities.
Focusing on specialized lighting schemes
One of the most important elements of modern healthcare design is the lighting. Needless to say, you need to make sure that ample natural light permeates the rooms and hallways of your hospital or medical practice, but the most important thing is to scale and optimize the artificial lighting. Lighting design is essential for compliance, patient and staff satisfaction, as well as ensuring energy efficiency over the long term.
For that reason, it's important to work with experienced lighting designers and research clean room lighting at https://buck.lighting/products/clean-room-lighting/ to find lights that are manufactured according to the right industry standards and are durable and long-lasting. You also need to talk to the manufacturer to find the right hues for every room and working environment, as lights should differ depending on whether you're in a patient's room, the waiting room, or a clean room.
Emphasizing sustainable practices
Speaking of design considerations that emphasize energy efficiency, it's important to note that the medical industry is rapidly moving towards greater sustainability. This has more to do with hospital administration, financial saving, and compliance than patient care and satisfaction, as hospital administrators need to find ways to make the business stay afloat over the long term.
This is why investing in energy-efficient lighting, appliances, equipment, and passive conservation features is so important in the modern world. It's also important to invest in software solutions like customer data platforms to make better long-term decisions that will deliver results while reducing extraneous financial expenditure.
Breaking the barrier towards nature
Last but not least is the adoption of the biophilic design. Some of the best medical office decor ideas include the introduction of natural elements and sustainable materials to create a more serene workspace and instill peace in the hearts and minds of the patients. Nature can have a profound effect on the recovery process, so it's also important to break the barrier between the interior and nature by designing hospital gardens and green spaces to help the patients feel more at ease. Over time, this leads to a more positive work environment and a higher success rate for the patients.
Wrapping up
Healthcare design is always changing, as it needs to accommodate the needs of the ever-changing market. Patients and medical professionals are looking for a better overall experience, so make sure to use these design tips to build a thriving medical practice of the future.