A trend is a change or development in any field that becomes an inspiration for many to follow. Trends are equally affecting the different industry that belongs to fashion, beauty care, or web designing. People look at trends differently as some believe they have the ability to set their own standards while others like to follow trends for getting an idea as what is working for others that may work for them too.

The businesses need to consider the latest web design trends for a variety of reasons. As a beginner, you may not know the different design elements that the users of other industries and your specific industry like. Trends often focus on current-day needs.

A fashion website may come with a dark mode in general, but it may be different when targeting a specific community. For example, an online store in Dubai or any part of the UAE may focus on large images in the background and Islamic typography. Similarly, the web design Doha has its own implications that local or national business may demand. The designers need to look into the latest trends in general as well as the specific niche of the business. Even when it comes to flyers, you should pay a lot of attention to details, according to Designhill.

If you are planning to develop a website for the near future, the theme or features could be anything, but to conform the design to the present era, you must seek help from the latest trends.
Maintaining visual interest
Our likes and dislikes change with the passage of time. As a society, we often go through changes in our culture, fashion, taste, and lifestyle that appears in the design preferences as well. Therefore, to keep the target audience interested in your website, the design needs a revamp after a considerable amount of time.

The users of a website get bored when they are not experiencing a change in its design or user experience. It is the reason that most of the webmasters keep on changing design strategy according to the latest trends to know how they can maintain the visual interest of users.
Making the website modern and attractive
As it is said, 'necessity is the mother of invention'. Web design trends are also introduced when there is a need. For example, mobile responsive design is need for the hour as more and more users are turning to mobile devices to browse the web and shopping online.

The increased number of mobile users is compelling online stores to have a website that loads perfectly well on a variety of mobile screen sizes. Additionally, it became a search engine ranking as well. Therefore, if a website is not worrying about its target audience, it has complied with mobile responsiveness in order to rank well in search engine pages. Such a trend helps websites inculcate functionality to become a modern and attractive one.
Stay relevant and fresh
Web design and development is improving in various directions. Most of the advancements are made to bring relevancy in the design with the modern world. In the beginning, websites used to choose colorful backgrounds, which then transform into a single color theme and white background.

As soon as the people are transcending to a vibrant culture and lifestyle, the design trends make you familiar as to how you can meet their varying needs and expectations. The latest trends and the design changes that you may find on the websites are the reflections of what the general public demands. Following them can help you stay relevant and fresh.
Reinventing design features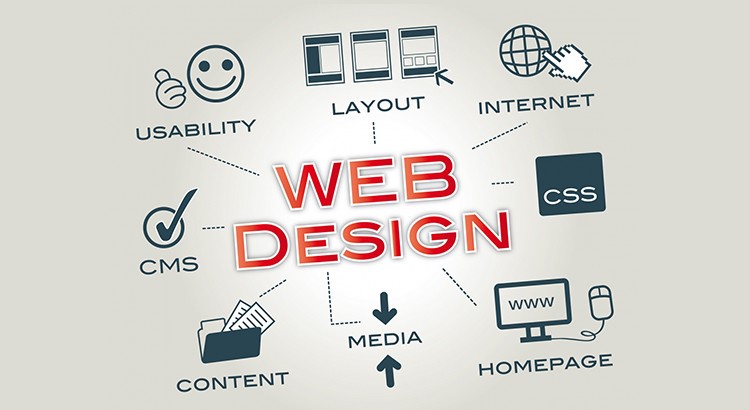 The features and options may not be attractive and appealing as they were before. The users are now more educated and familiar with online shopping and web browsing. If we talk about the type of websites back a decade, there were not designed with a focus on conversions.

The online visitors used to search for websites but kept using the conventional shopping mediums. There were trust factors, but they were unable to grasp a clear picture of a product too.

For example, the merchants used to sell products with poor imagery that hardly attracted customers. It transformed into a quick product view and a full-screen image view. It was followed by providing more images of a product covering different angles, whereas the current era is about providing a 360-degree view of a product. Therefore, web design trends help you explore different strategies to keep on reinventing different features to keep engaging the users and providing the finest user experience.
Knowing advanced functionality
At times, you might be facing a problem in the design that is difficult to solve by your designer. You may work on different alternatives, but still want something more amazing for it. In solving the problem, you will not be alone.

With continuous trial and testing, you may be able to achieve an ultimate solution or a trend may suggest different options. For example, displaying reading time or progress bars on long articles are varying solutions for blogs that are pursuing readers' engagement.
Final words
A web design trend may reach you after the rigorous ordeal of trial and error. The perception that you have to follow and implement every single trend is wrong as your business has a specific goal, a certain target audience, and an ideology different from others. A business should consider them but select the most relevant one.