Over the last few years, smart devices have managed to get everywhere — in your television, your refrigerator, your speakers and even your door locks — but you might not have paid them much mind. You, like 63 percent of the population, might find smart tools "creepy," or like 55 percent of the population, you might believe the tech to be totally untrustworthy.
In truth, smart technology is in its infancy; compared to another tech, which has developed over decades or centuries, smart tools are brand-new, which means they still have many of the kinks that untested inventions typically have. However, just because smart devices aren't perfect doesn't mean you shouldn't use them. In fact, there are many ways that smart tools can make your life better in major ways. Here are a few ideas to help you make smart technology work for you, so you can enjoy a better-functioning home.
Consider Your Home Troubles
It's tempting to buy the exact same smart tools that everyone else is buying, but blindly jumping into smart home tech is a near guarantee that you'll waste your money and be dissatisfied with smart devices. Instead, you should take time to consider exactly what ways you wish your home worked better; muse on what struggles you consistently have with your home and how smart technology could improve it.
A good example of a common home issue is getting locked out of the house. Many people tend to be forgetful with their keys or the locks on their doors, and homes with children might need a way to let their kids get inside without entrusting them with a key. Smart locks allow recognized users to gain access to a property without a key but instead with their smartphones. Users can lock and unlock their homes from anywhere using a mobile phone app, which can be exceedingly useful and anxiety-reducing.
Because there are a near-unlimited number of smart home tools on the market, you can find a device to solve nearly any problem around your home. You should make a list of common problems or else a list of home features you think could better suit your lifestyle and search for smart tech to fit.
Investigate Your Smart Options
It still isn't time to make any purchases. Once you have a good idea of the tools available to you, specifically those that would enhance your home and life, you will have a good foundation for making a few key decisions about your smart home. In particular, you need to choose which smart home ecosystem is right for you.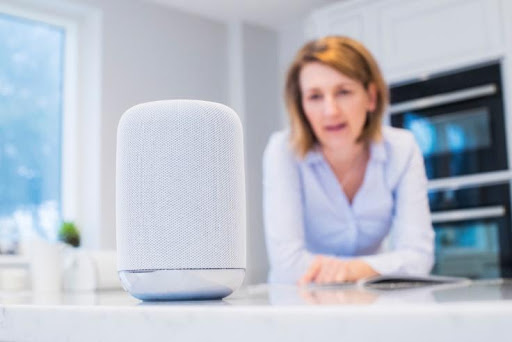 Currently, there are three major smart home players: Amazon, Google, and Apple. A handful of smaller players are easy to find as well, to include Samsung, Wink, Hive, Logitech, and Yonomi. Generally, the larger, better-known smart home systems have more devices available, but those devices might come at a steeper price, and, perhaps more importantly, you might not prefer their interface. Because every smart tool that you acquire should be able to integrate with the ones currently in your home, it is imperative not only that you remain consistent in the smart system you use but also that you understand and enjoy using the system.
You can read reviews online to get a sense of how homeowners like you are reacting to various systems, and you can also sample a few systems out at big-box tech stores like Best Buy. After you determine which system is right for your home, you can start purchasing smart tech — but you should make absolutely sure that the devices integrate with your desired system.
Bolster Your Smart Network
Even after you have a cadre of smart tools throughout your home, your job of setting up your smart home isn't done. That's because you need to keep your home safe from digital attackers, who utilize relatively insecure smart devices to infiltrate your network and steal your data.
Fortunately, it is rather easy to guard against this type of attack. First, you should acquire a smart device manager, which makes it easier to see all the smart tools on your network and keep them safe. You might also consider setting up your smart tech on a separate network from the one you connect to your computers, so any data saved on your computers is completely inaccessible from your smart devices.
Even with these protections, you need to be diligent about keeping your smart tech up to date in patches for software and firmware. Most cybercriminals use known vulnerabilities in outdated firmware to infiltrate home networks, so with simple updates, you can trust your smart tools to do their job and keep you safe.
Smart technology might seem like a trend now, but it's unlikely to go away. The sooner you accept some smart tools into your life, the sooner you can benefit from a fully functioning smart home.