Researchers have been warning that if we don't reduce emissions, our actions will have a permanent, irreversible impact on the environment. Fossil fuels commonly used worldwide are responsible for much of these emissions linked to rising temperatures.
As companies and governments emphasize solving the climate crisis, demand for clean energy is on the rise. It's estimated that renewable energy sources will account for 90% of the increase in the world's total power capacity this year. Renewable energy sources provide a cleaner alternative to non-renewable sources like fossil fuels.
Read on to learn about the different types of renewable energy and why they are beneficial.
What Is Renewable Energy?  
Non-renewable energy comes from sources limited in capacity. They take such a long time to replenish that they are gone for good once we run out. Types of non-renewable energy include coal, oil, and natural gas.
Renewable energy comes from Earth's natural sources that are constantly replenishing, like wind and sunlight. These types of energy do much less harm to the environment than their non-renewable counterparts.
Types of Renewable Energy  
Although we think of renewable energy as the power of the future, it has been around for centuries. But, recent advances in technology have once again put it at the forefront. The most common types of renewable energy sources include the following:
Solar Power 
Solar power harnesses the limitless supply of sunlight and turns it into electricity and heat. Solar power uses photovoltaic cells to convert light into energy.
Solar power has become accessible renewable energy in the consumer market as individuals can have solar panels installed on their homes from companies like Blue Raven Solar. Solar panels can provide clean energy to a single building or an entire neighborhood.  
Wind Power 
Wind power harnesses the wind to turn the blades on a turbine, and this motion then powers a generator to produce electricity. Wind turbines are often located in rural areas but are also placed offshore. Although wind power doesn't generate any emissions, people do find the large turbines noisy and unsightly.
Hydroelectric Power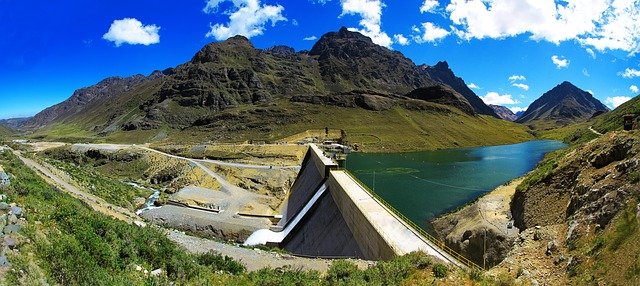 Hydroelectric power uses fast-moving water in rivers to turn a turbine and power a generator to produce electricity. Dams often have these turbines to make hydroelectric power. Although dams produce renewable energy, they aren't considered clean energy because they divert natural waterways and negatively impact animals and humans.
Geothermal Energy  
This type of renewable energy captures the heat released naturally by the Earth to heat water and bring it to the surface to turn turbines. To reduce its environmental impact, geothermal plants pump water back underground.
Tidal Power 
Tidal power is a newer form of hydroelectric power that uses the force and motion of the tides to generate electricity. It is a reliable and relatively constant method of generating power. Energy is often collected in tidal barrages, which are like dams.
Benefits of Renewable Energy  
Renewable energy sources aren't all clean since they do produce some effects on the environment. But, many of these sources produce no emissions. As the world becomes more reliant, we can reduce the impact our emissions have on the climate.
In addition to the environmental benefits, the growing renewable resource industry creates more jobs to develop and install renewable energy sources.
Renewable Energy Is Here to Stay  
Renewable energy has sparked a revolution in the energy industry as the world attempts to solve the climate crisis. Rising demand has led to advancements in the industry. With so many types of renewable energy, we have many ways to change how we get our power.
Are you looking to keep up with the latest renewable energy news? Check out our website for the latest technology news and trends.