Getting out of the house and exploring the great outdoors is one of the best things you can do for your physical and mental well-being. Whether that means breaking out the map and looking for exciting hiking trails or visiting different local campgrounds, heading outside is a great way to spend quality time either solo, working remotely, or with friends and family while reconnecting with Mother Nature – something we could all use more of these days.
While you're making plans about the areas you're going to explore, it pays to know the exact tools and add-ons that you need to pack in order to ensure a fun and fulfilling, but also safe outdoor experience. With that in mind, here are five must-have adventure gadgets for exploring the great outdoors.
A backpack and a bivy sack
Every outdoor adventurer needs a trusty backpack to support them in their journey and keep everything they need to be stored safely. A rule of the thumb is to stick with lighter ones – such as smaller backpacks and daypacks – since you'll be moving a lot and you don't want to carry too much weight everywhere you go.
Other than the backpack, you'll also need a camping shelter if you plan on spending the night out in the open. While your first thought may be to reach for a tent, depending on the conditions and the weather, you could also opt for a bivy sack. Lightweight and easy-to-pack, it's a cover for your sleeping bag that will keep you protected against the elements – sans the hassle of setting up a tent.
A first aid kit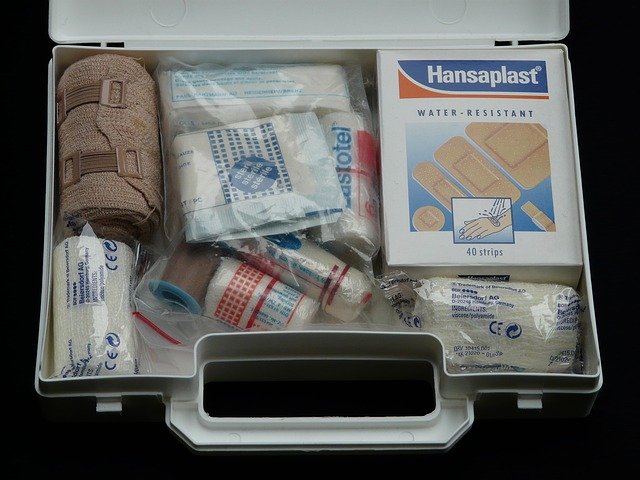 No one likes to think about what could go wrong during their outdoor adventure. Even if you're a seasoned hiker or camper, that doesn't mean you should head anywhere without a first aid kit. Accidents happen, and for you to feel safe while exploring the wild, it's necessary that you bring a kit consisting of (but not limited to):
· disinfectant ointment or cream
· pain reliever
· gauze pads
· bandages
· sterile wipes
· tweezers
· scissors
Even a minor cut or bruise needs to be taken care of immediately, so make sure you have these items with you at all times. Some other useful items to bring include sun protection, insect repellent, and a water purifier.
A sharp object (or two)
Being prepared is key when venturing into the wilderness. Chances are, you're going to have to tackle some challenges along the way, and you need a trusty companion to get you through. That's why it's always a good idea to pack a sharp object or two and keep them at hand at all times.
Whether we're talking about slicing food, cutting branches, or keeping yourself safe in case of emergency, trusty tools such as a reliable switch blade knife go a long way in making sure you've got everything you need for overcoming obstacles when out in the wild. Not only will this handy piece of equipment make your outdoor experience a lot smoother, but it'll also help you stay safe, especially if you're a solo adventurer.
A camping stove
Just because you're spending time out in the wild doesn't mean you can't (or shouldn't) enjoy some hearty, delicious meals you usually prepare at home! Cooking out in nature can be just as enjoyable, if not even more, especially since you'll likely be using just one single cooking tool – the camping stove.
Not only does this help simplify the entire outdoor cooking process but there's also less mess to clean up after you're done. All you need is a fire log for your outdoor cooking tool and some camping recipe inspo, and can start preparing everything from hearty soups and stews to corned beef hash and one-pot wonders.
Navigation tools
Finding out that you're not moving in the right direction can be frightening, which is why navigation tools are a must when planning to spend some time out in the wild. Whether you're preparing for hiking or going camping, never leave without a compass, a map, and a GPS device.
Tools like these offer support by making sure you're on the right track, and there are many options to choose from. And while electronic devices are easier to use, classic navigation tools such as compass are very reliable, which is why they should be a must on every hiker and camper's packing list.
Wrapping up
Nature is full of wonders, and exploring everything it has to offer is as beneficial for our body as it is for our mind and soul. However, staying safe should always be your top priority wherever you've headed, so keep these tips in mind. They will give you peace of mind knowing you've brought everything you need for your adventure in the great outdoors.