A growing buying power allows more and more people to travel the world. Wonderful as traveling sounds, it can become tiring and frustrating if you don't have a full-featured backpack trolley. It is particularly true when you have so much stuff to take with you. So, more of us worry about choosing a backpack trolley with durable luggage accessories. What should backpack trolley manufacturers pay attention to? Here are four top luggage accessories that make a great backpack trolley so great.
Trolley Handle
A trolley handle is one of the most essential parts of a backpack trolley. When we choose a backpack trolley, the first thing we should do is checking whether the trolley handle is stout enough in case it breaks up when we put something too heavy on it. A qualified backpack trolley must be equipped with a stout handle. Besides, the trolley handle must be easy to pull as well. This will ensure that you will not be too tired on your next trip because of your heavy luggage. Among all the well-known luggage accessories manufacturers, Sunsen is said to be the most trustworthy one. Founded in 2009, Sunsen has produced luggage accessories for more than ten years and cooperated with many luggage megabrands like Crowns. Sunsen's telescopic pull handle features anodized coating, which protects it from corrosion. It is qualified enough because it is produced under stringent quality control standards. Its fashionable design and light body make it a perfect choice for your backpack trolley.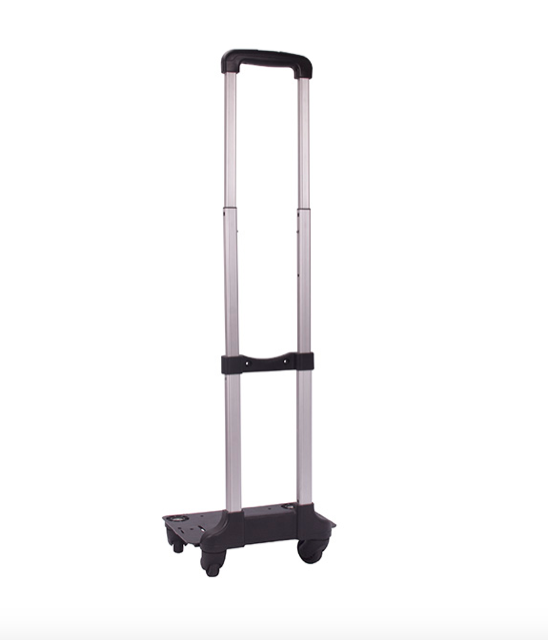 Wheels
Put a backpack trolley under the microscope. You will realize that its wheels are the easiest part to be worn out among all the luggage accessories. This is why you should only buy high-quality and abrasion-resistant wheels. Besides, good wheels should not make loud noises when they are running on the ground. They should also be flexible to turn to any direction at ease. Last but not least, their appropriate size is a plus. If your backpack trolley is equipped with big wheels, it will undoubtedly save you a lot of efforts during your next trip. It should be noted that big wheels are more corrosion-proof, which means they can support a long-time journey. The backpack trolley wheel produced by Sunsen is fashionable, qualified, easy to fit, light, and silent. All these characteristics make it a fantastic choice for your backpack trolley.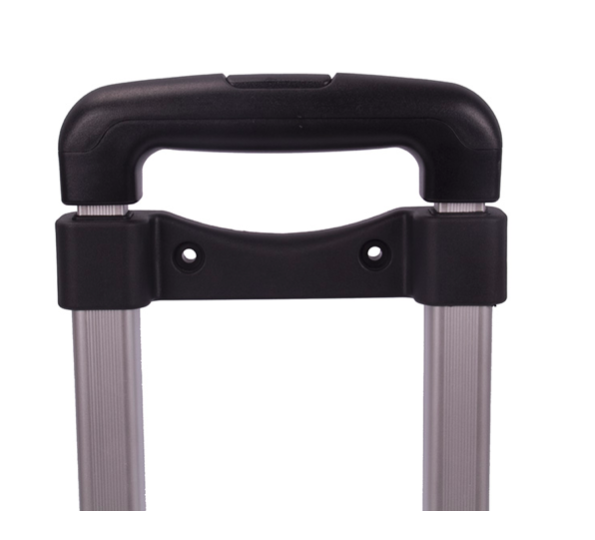 Materials
When it comes to the materials used, backpack trolleys can usually be divided into hard boxes and soft ones. Each of them has its own advantages. The advantages of hard boxes are their resistance to high temperatures, abrasions, impacts, water, and compressions. Their hard materials can protect their contents from extrusions and bumps. Their disadvantage is that their internal capacity is relatively fixed. Soft boxes, on the contrary, ensure a flexible use of space. Most of them are lightweight and made of resistant materials. So you can choose a suitable one according to your needs and expected use.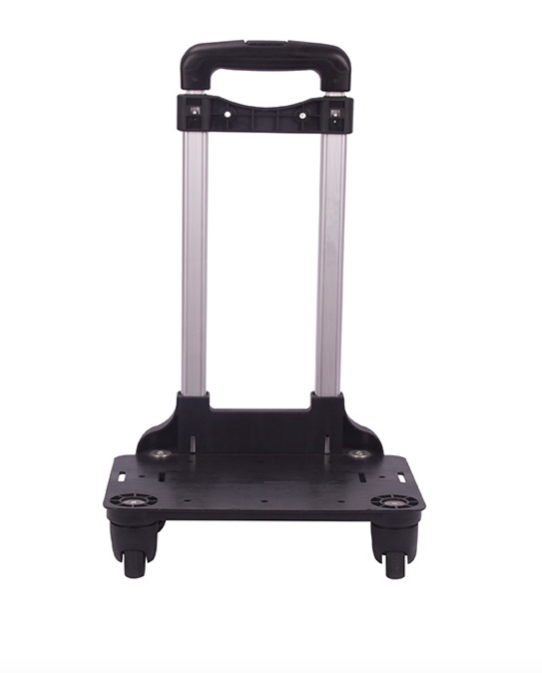 All in all, a backpack trolley plays an essential role in the journey. Be careful when choosing your next one. If you're struggling to find an appropriate backpack trolley, the one equipped with the Sunsen luggage accessories will definitively be a  good choice.
If you want to discover more about Sunsen, please click here https://en.sun-sen.com/.