No matter how big your living space is and how long you've lived in it – all homes deserve attention, love, and care. This is particularly true if you're trying to make your home more enjoyable, welcoming, and comfortable than it's ever been, and one of the ways to make that happen is by relying on the offer you can find online. Shopping things this way may not sound like your cup of tea at first, but once you start doing this every single day, you're going to start realizing all the benefits of this idea. So, how can you use online shopping when equipping your home with essential gadgets, and what are some of the things you should and shouldn't do during this process?
Set the budget
This is the first thing you need to focus on when buying stuff for your home, regardless of its size, location, and number of rooms. Most people think that they won't spend too much money on their essential gadgets, but this is almost never the case in the end. 
Buying one thing will lead you to the next, and then you'll start purchasing items without thinking about money and you'll have no money left for your utility bills – and that's the worst thing you can do! So, start by figuring out how much money you have and how much you're willing to spend. Doing that will help you stay on track and get everything you need without breaking the bank and causing financial issues in the long run.
Make a plan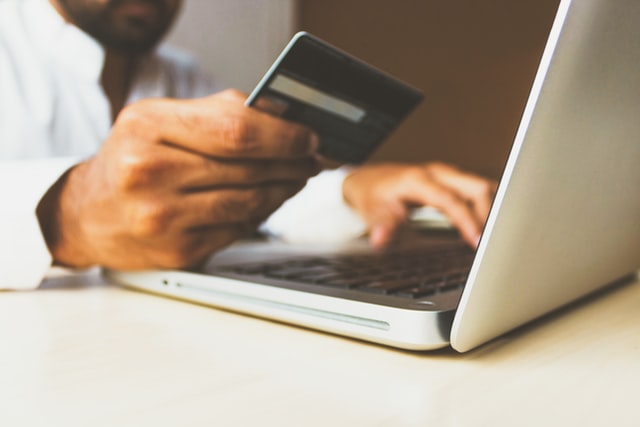 Buying stuff online usually means being able to see them without touching them, and that's something you have to be ready for if you opt for online shopping. This is why you have to know exactly what you're looking for and how to find it.
If you're buying appliances, for instance, you have to know their sizes and how much free space you have – you don't want to buy a fridge online, have it delivered to your home, and then realize that it doesn't fit. This is also true when equipping your bathroom, your kids' room, and other parts of your home, so make a detailed plan before you start browsing the Internet and stick to it as much as you can.
Keep digging
For most people, buying things online means sticking to a handful of the most popular websites and buying whatever they're having on sale right now. While that may be the simplest and quiet way to go, it's not always the best, especially if you're getting ready to equip every inch of your home with essential gadgets. This is why browsing the Internet a bit more than usual might be a great way to go, so be ready to think outside the box a bit.
You may find amazing offers if you're persistent and willing to invest some time and energy into this process, and this will help you save money too. Checking out the amazing Shoppster, for example, might give you tons of options to choose from, as well as great prices, and what's even better is that you won't have to lower your expectations and compromise on the quality of the gadgets you're buying.
Look for reviews
Since you're unable to see, touch, and feel the stuff you're buying in person before they come to you, you need to find another way to ensure you're making the right choice. Doing that isn't easy in the online world, but if you look for reviews, you may be able to differentiate high-quality items from those that aren't.
Still, not all reviews and reviewers are the same, and only those who are reputable and knowledgeable deserve your attention. If you stick to paid promotions and reviews that are neither accurate nor true, you won't be able to equip your home, and particularly your kitchen, with great gadgets and you'll just end up losing your money. However, once you start buying stuff online and being satisfied with your purchase, you'll also find reliable reviewers whose opinion you're going to value – and once you do that, you'll be happy to buy everything they recommend!
Think twice about the colors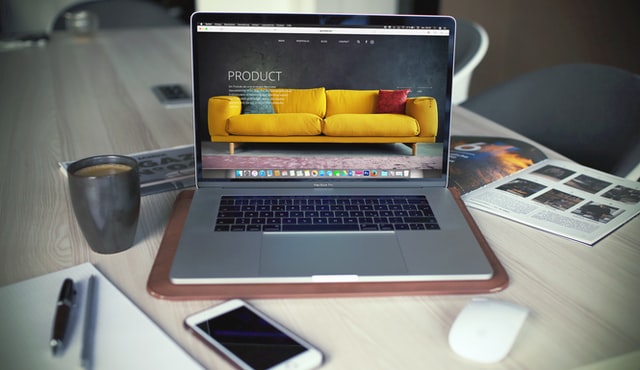 One of the problems of buying stuff online and not seeing it beforehand is that you can never know what something is really going to look like once it's delivered to your home. This isn't true just for the size of the stuff you're going to buy, but for the color as well, which is more than vital when equipping your entire living space and wanting to achieve a certain look.
Sometimes, the colors on your computer screen are different from the stuff you see on your mobile phone and even more different from the color a certain thing has in real life. So, there are two things you have to do – don't have big expectations when it comes to colors, and try not to be too disappointed if you're not completely happy with the stuff you've bought. Instead, think twice about the colors, stick to simple solutions, and look into the Return & Refund Policy just in case.
Collect at store
This is an amazing way to make the most of both worlds – buying stuff online and collecting them at stores means you'll be able to use all your online coupons, discounts, sales, and promotions and you won't have to pay for your delivery! Most online stores function this way and allow you to use the "collect at store" option when paying for your stuff, which is one of the best-case scenarios, especially when purchasing tons of items at the same time.
And if you're equipping your entire living space, this is precisely what you're doing, which is why collecting your stuff at the store is so great. Instead of paying the delivery guy and cluttering your entire home, you can easily pick your items up at the store and bring them back home yourself. Of course, if you're buying fridges or other large items, opting for home delivery is a better idea, but collecting everything else at the store is quite fine.
Buying stuff online when equipping your home is the best way to make sure it's personalized and perfect for you and your family. This will encourage you to fall in love with your place more than before, so start browsing the Internet and buying things straight away!