Scheduling an appointment with a professional repair person can be a real headache – nobody wants to wait a week for the technician to come and fix a problem in their home. Nowadays, with all the "do it yourself" guides being available on the internet, more and more people opt to fix the troubles on their own. However, DIY repairs are not always the brightest idea, especially when it comes to electrical issues. Poorly maintained home electricity leads to serious safety risks or, even worse, fires. In order to be safe and sound when it comes to these issues, you might want to check out this list of tips on how to maintain your home's electrical safety. 
Check if your appliances are in proper working condition
You probably have a bunch of, let's say, kitchen appliances that you don't use regularly. Most households stack the unused devices somewhere in the back and handle them only once or twice a year. It is important to store the appliances in a dark, dry place so that they don't deteriorate. Also, make sure you inspect the plug and look for damage, before plugging it in. This way, you will avoid electrocution caused by malfunctioning gadgets.
Find the best electrician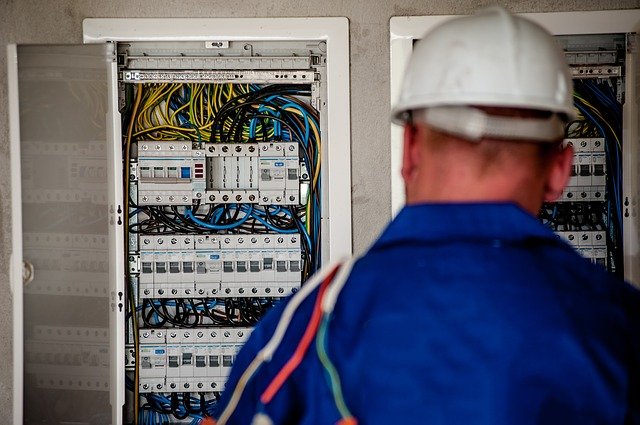 Even if you decide to do most of the work in your home by yourself, you should always have an electrician to call when it gets messy. If you live in NSW, finding an expert like a level 2 electrician in Sydney will surely make your life a lot easier, especially if you don't have the required experience and knowledge about electricity. Moreover, it's always good to have your home's electrical work regularly checked by a professional.
Turn off the main power
The major reason for accidents is that people leave the main power on while working on electrical maintenance. Always make sure the main power is off in order to avoid electrocution or fires if you are working on bigger electrical issues in your home.
Be prepared
Make sure you are always prepared for any kinds of accidents, especially fires. It's good to have a fire extinguisher within reach, in case anything unexpected happens and you need to react quickly. Moreover, make sure to have your electrician on speed dial, if an emergency occurs.
Double-check your extension cords
Did you know that you shouldn't plug one extension cord into another? This can lead to serious accidents such as overheating and explosions. Extension cords are to be used individually, and as little as possible. If you find yourself using too many, call a professional to set up more power outlets in your home. Furthermore, extension cords have an "expiration date", meaning that you should regularly replace the old ones, just in case. If you have a garden and you need an outdoor extension cord, make sure it's always placed in a dry area, away from kids and animals.
Prevent overloading
Bear in mind that a single outlet should be used for only one or two appliances. Maxing out the power from one outlet can lead to overloading and potential outbursts. Try to rearrange the appliances in your home in order to evenly distribute the power consumption. If you find this difficult, consider installing a new power outlet where you need it the most.
Electrical maintenance can be highly dangerous if not done correctly. Try to avoid doing things on your own – electricians were trained and educated for years before they became experts. Hire someone who is qualified and experienced, to ensure that all of your home's power equipment is safe and functioning properly. Remember, if you have any doubts about a power outlet or a gadget, get an expert to inspect it and make sure your home is safe.