Reflecting your personal values and professional skills by representing your brand on social media is a viable option these days. This is because your audience spends most of their time on social media.
Statista Research revealed that around 50 percent of the world's population uses social media sites regularly. This means there are around 3 billion social media users worldwide. Similarly, another survey conducted by the Global Web Index revealed that 54 percent of social users use social media to research products.
Apart from this, social media is now considered to be one of the most useful tools for building your brand identity. It is professionally being used by all the marketers across the globe.
However, branding your business on social media is not a piece of cake as there are numerous other competing brands on social media, thus making it difficult to keep your brand up to date.
Wondering how to go about it? Don't worry, we have your back! We have curated some useful social media marketing tips for helping you brand your business perfectly on social media:
Tip #1 Keep your social media profiles updated
First of all, select a platform, such as LinkedIn, Facebook, or Twitter based on your social media goals. Then, update them with the most current and authentic information regarding your business, including contact information, location, and website, etc.
For instance, the example below shows how this coffee shop has used its bio space effectively for introducing its branded hashtag. This enables its followers to quickly locate its accounts, thus increasing reach.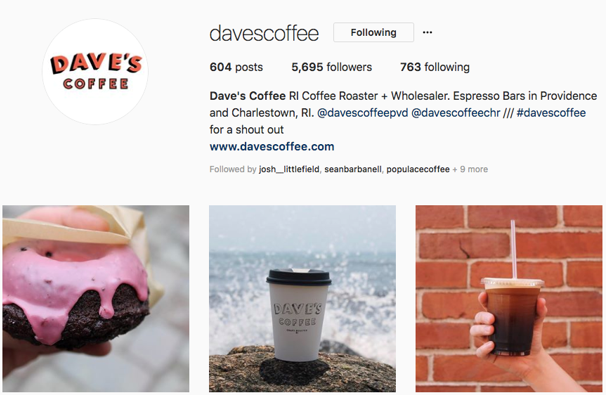 Also, it is best to deactivate any old business accounts to avoid any confusion. Moreover, the links in your social media profiles should be updated so that they help promote your latest work, and ensure quality traffic.
Still unsure how to optimize your social media profiles for branding yourself? Below are some simple yet amazing social media optimization tips:
Social media branding requires consistency therefore, the information in your profile should be consistent and relevant.
One of the best practices is to add Call-to-Action (CTA) buttons, like Contact Us, Book Now, or Shop Now, on your social media profiles. For instance, if you wish to increase your blog's subscribers, you can choose 'Sign Up' as your CTA.
You can make your social media profiles discoverable in search engine results by using the right SEO keywords in the descriptions.
If your goal is to attract business customers, Linkedin should be your go-to social media site. It's easy to find and filter potential customers and find the right decision-makers. All you need to do is make sure your profile stands out.
Show your audience your best content by pinning it to the top of your social media profiles, and don't forget to add a powerful CTA to your pinned post for inviting leads. For example, the image below shows how pinned tweets result in improved audience engagement in terms of clicks and retweets.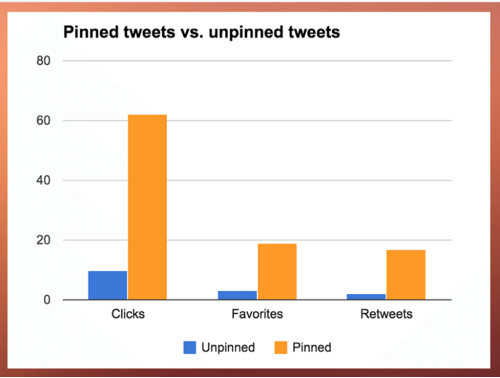 Tip #2 Identify your area of expertise and share content accordingly
Once you've updated your social media profiles, the next step is to identify your area of expertise. You can simply do so by providing details regarding your area of interests, and sharing related content. This allows you to become the thought leader in your area, thereby enhancing brand credibility.
You can also find your area of expertise by going through your old content. Which is the most reviewed content? What is it that your audience likes the most? When you have the answers to these questions, you know that it is your area of expertise. That's how you can define your specialty. Provide your audience with more unique and engaging content relating to your expertise. Amaze them with new and different posts, and try to engage them with your words.
Tip #3 Stay active and post content regularly
It is no surprise that because of the shift from tradition to digital means of marketing, almost every small business is present on social media for achieving business growth. Considering the clutter and the ever-increasing competition, to be in the front row, you need to be active.
You should create worthy posts according to your brand, and share them with your audience. This is because frequent communication is the best way to grasp your audience. You can also engage them through discussions or live videos. Besides this, respond to their queries positively as this will help in maintaining a good relationship with your intended audience.
Furthermore, when you're out of content, simply just announce giveaways to make your audience more reactive. Don't overshare, as it might be annoying for your viewers.
To be considered more by people, try using trending hashtags on Twitter. You can also repost the things you've been tagged on as it makes your audience happy, and keeps them updated.
Tip #4 Leverage the power of visuals
A study conducted by Forrester revealed that 90 percent of information transmitted to the brain is visual. Besides this, visuals are processed 60,000 times faster relative to textual content.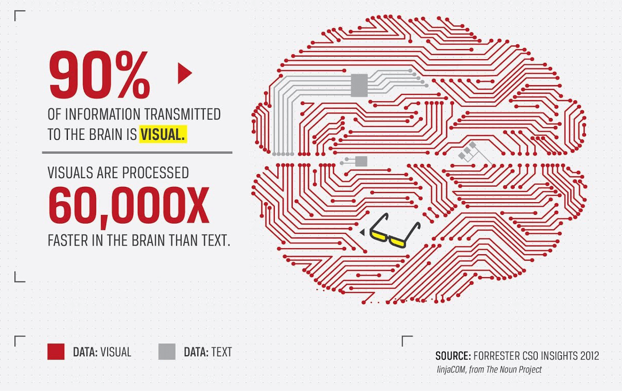 This explains why sometimes it's better to speak up with just an image. We all know that a picture says a "thousand words". So, if you want to brand your business successfully, you should incorporate attractive visuals in your content.
However, it is best to choose or design such images that grab your audience's attention. To inspire them, create images depicting your product's benefits. People share the images more than the content, as noticed these days, so the images should be perfect enough to inspire your audience.
Tip #5 Join related social media groups
We all know that a new brand needs an audience. And the best way to gather an audience is to join certain social media groups that are similar to your brand. You will find half of your audience over there. Besides this, you can also share your content in those social media groups for better reach and branding.
Apart from this, joining social media groups keeps you updated with the ongoing tastes and trends in the industry, thus allowing you to brand yourself in a better way.
Tip #6 Collaborate with influencers
According to a recent study, there are more than 500,000 active influencers operating on Instagram, and out of them, almost 81 percent of influencers have followers up to 15,000 to 100,000 users. The reason behind this is that people tend to follow their favorite influencers' recommendations, and buy products accordingly.
All in all, the bad news is that getting a relevant influencer onboard can be a tricky feat. Many businesses have reported that they face trouble in finding the right influencer for promoting their businesses. The Global Comms Report: Challenges and Trends (2018) revealed that only 39 percent of influencers in the US are able to find the right influencers for their businesses.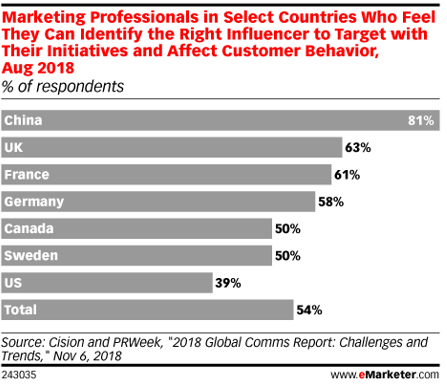 Therefore, if you are looking for the most relevant influencer for your business, you should look for someone who has an audience that is similar to your audience on social media. This will make your audience trust the influencer of your choice.
Tip #7 Represent your business professionally
If you are a wise marketer, then you'd know that the secret to successful branding is representing your business professionally. This is because it enhances brand credibility, and makes your audience believe in your brand messages.
And the first thing that you need for a professional look and feel is an inspiring logo design. This is because your corporate logo serves as the centerpiece of your branding, and represents your business on social media. Unsure how to go about it?
You can simply consider hiring a professional and known logo design company, like the logo design valley, that can create a classy and timeless logo design for your business. However, it is important to communicate your requirements effectively to the designer to avoid any kind of rework.
The Final Words
All said and done, it is important to note that social media branding requires consistency. Your branding should be consistent in order to attract your target audience. So, if you're looking to successfully brand your business on social media, you should follow the above-mentioned tips, and get a professional logo design as it aids in brand recognition.
Author Bio
Erica Silva is a blogger who loves to discover and explore the world around her. She writes on everything from marketing to technology. She enjoys sharing her discoveries and experiences with readers and believes her blogs can make the world a better place.
Find her on Twitter: @ericadsilva1