What's the first thing that you notice on a website? Is it the design or the layout? Or are you more interested in how user-friendly the interface is? Priorities of a web design vary according to designers' preferences. However, there are certain elements that every designer should take care of. Your top priority should be making them fun and enjoyable.
For the newbies in the industry, it can be a bit of a daunting task. If you find yourself lost and aren't sure what are the dos and don'ts for your web design, you're in the right place. As the experts of affordable web design services, we have curated a list of all the dos and don't that will surely help you in your journey as a web designer.
Let's Talk About the Dos First
1.   Keep the Interface Consistent
One of the primary principles of a good UX is to maintain consistency throughout the design. The overall look across the website pages should be similar rather than being majorly different. Consistency of color schemes, navigation, and writing style will positively impact the UX.
Simply put, consider your consistency a double-edged sword. If it's not designed properly, the outcome will result in a poor design when you try to make the other parts consistent. So, make sure your design is usable and then move forward with consistency.
2.   Should be Easy-to-Navigate
Easy navigation is the foundation of usability. When your website is easy to navigate, it acts as the primary interaction technique. Without it, the visitors cannot find what they are looking for and will leave disappointed. Try to keep too-level navigation for the essential navigation options and sub-navigation with clear and specific categorization. You should also ensure using clear labels for better navigation and easy words to ensure everyone understands them.
Furthermore, your website should be built in a way that takes the users to the destination with a maximum of three clicks. If it takes them more than that to reach their desired option, you need to make some improvements. Including navigation options in the footer is also a good idea. When people can't find what they are looking for in the tabs, they turn to the footer. So, make sure it has all the essential labels.
3.   Make Scanning Easy
Truth be told, no one likes to read everything on the website. When someone visits, they expect everything to be right in front of them, and they can find their desired option by quickly scanning through. Your job as a designer is to ensure that everything is clearly visible and the visual hierarchy is top-notch. By visual hierarchy, we mean that elements should be arranged according to their importance, such as where the eyes should focus first, second, third, and so on.
 To make scanning easy, here's what you need to do:
Avoid text walls – rather than stuffing the page with a lot of text, arrange the information in the form of chunks to make it easier to skim through.
Highlight what's important – you should put more visual weight on the critical elements. For instance, the call-to-action buttons should stand out, so they catch the visitors' attention right away. You can use different fonts or colors for highlighting.
Stick to a grid – Scattered information won't do you any good so, try to make a grid layout. A grid will allow you to organize information and make it look more presentable. It will make it easier for the visitors to get the information and prevent them from getting lost.
4.   Pay Attention to your Content
The design and visual appeal of your website are not everything. Sure, it helps grab the viewer's attention, but if the content inside is low-quality, there is nothing that will encourage the visitor to stay on your page. So, to give them something to stay for, you need good content. If you want to make your website a good one, both visuals and content are equally important. Make sure that the web design complements the content and fulfills all requirements.
Only add the content that's relevant to your website. Irrelevant content will only kill your website's image and confuse your visitors. Every word should be valuable for the visitors and offer the information they are looking for. You should also avoid the use of unnecessarily complicated terms. The website is supposed to be easily understandable by everyone, and using difficult words won't make it look fancy.
Now We More Towards the Don'ts
1.   Don't Test Your Visitors' Patience
 Did you know that 54% of people expect a web page to load within 3 seconds? If it takes longer than that, they're likely to abandon your website, and that's something no web designer wants. So, if you want to ensure that your visitors stay on the site, you shouldn't test their patience. Your web page should load in 2 seconds or less. That's why high loading speed should be your priority. If you pay attention to the loading time, the chances are that 79% of the people will revisit or even share your website!
2.   Don't Confuse Internal & External Links 
You might not know this, but visitors expect different behavior from internal and external links. Therefore, you should keep a clear distinction between them both. Your internal links should open on the same page, so the users have the option to use the back button and return to the initial page. Even if you want to direct them to a new tab, add a warning before automatically opening it. The notification can go along the lines of "opens is a new tab." On the contrary, all external links should open in new tabs so users know that they are now entering a new source.
3.   Don't Include Too Many Typefaces
 As a beginner, you might find it tempting to use too many typefaces; don't give in to your temptations. Using five or six different fonts and uploading your own fonts is a rookie mistake. It makes your interface look childish and doesn't give it the classic appeal that you want. Keep it classy and simple, as too many variations can be distracting and confusing. Look at your website from a viewer's perspective, and you will agree that significant variations in the typefaces can be borderline annoying.
Summing it Up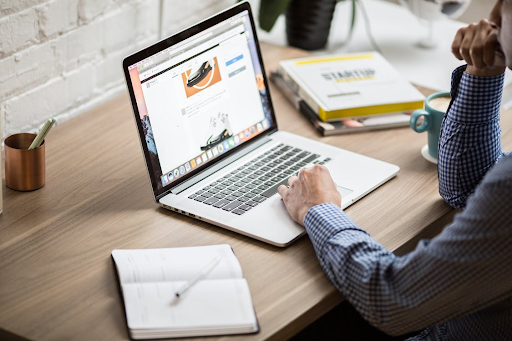 That being said, your website is your brand's image. If you fail to satisfy the visitors, they will move on to your competitors, and that's the last thing you want. So, with every decision, put yourself in the viewer's shoes and then proceed accordingly. When you ensure offering a delightful experience to your visitors, you will thrive as a web designer.
Author Bio: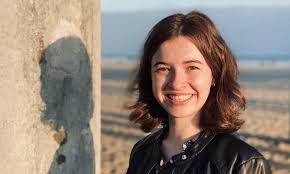 Sophie Handrix was born in New York & has vast experience in the designing industry. She is working at Adravity.