Your goal as you provide graphic design services is to create stunning designs to appeal to visitors. If a website is poorly designed, it loses its attraction and credibility, and web visitors will not take it seriously. Effective web design, on the other hand, has all the right elements that a visitor requires to navigate the website and get the information needed. For a perfect web design that all the qualities to attract clients, you need a few web design tactics. Here are six tactics needed for stunning designs. 
Study design theory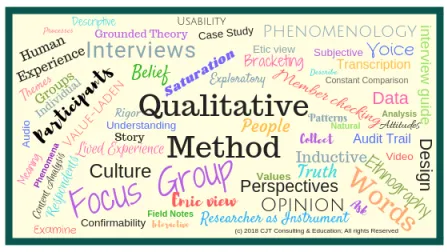 To understand web design concepts in-depth, you need to get acquainted with design theory. A useful design theory that you need to understand is the grid theory, which can help you transform your work. Since graphic designing is an art and not a trade, there are different ways to understand how it works. You don't need to study for five years to get a degree so that you can practice graphic designing. With enough theory and practice, you will become successful. 
Some of these theories include color theory, grid theory, typography, and the golden ratio. For those who went to web design college, this is where their education pays. The beauty of the graphic design is that there are a lot of avenues to try out. You can go with a full university degree, short courses, or distant learning. Many online courses offer free design courses.
Learn how to get more from the feedback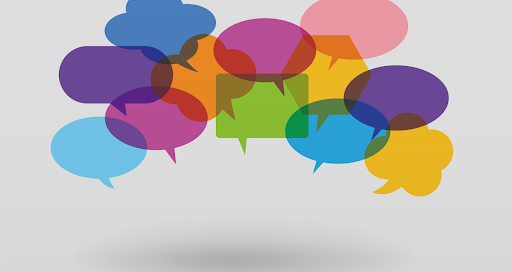 Since this career involves a lot of criticism and compliments, you should learn to appreciate feedback as it helps you improve your graphic designing skills. Try to understand why you received such criticism as they are not all about putting you down. Positive feedback is encouraging. However, it doesn't push you to do greater things. 
Negative feedback, on the other hand, helps you to improve web designing skills by pointing out what you are doing wrong. Therefore, when you are sharing your work with the design team, a forum, or social media, learn how to appreciate all sorts of feedback. 
Start a side project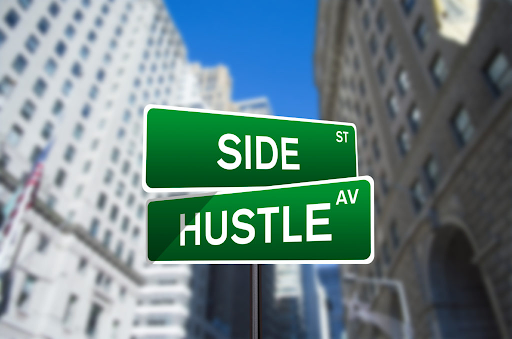 If you are working as a graphic designer in a company, and you are doing the same thing over and over again from 9 to 5, your designing skills may get stale. If you are not exploiting some of your many learned design skills, you may be undermining your potential. The best thing breaks out from boredom is to find a different side hassle that challenges you. You will be surprised by what else you can achieve with graphic designing. 
A good way to gauge your progress as a graphic designer is by finding out what you have learned while handling your projects. Don't settle or count on what you already know as a graphic designer. Remember, this industry is fragile and keeps changing now and then. What is relevant now, won't be after a couple of years. Learning new graphic designing ideas that involve new technologies like AI, AR, and VR will secure your graphic design career in the future and also expand your repertoire. 
Experiment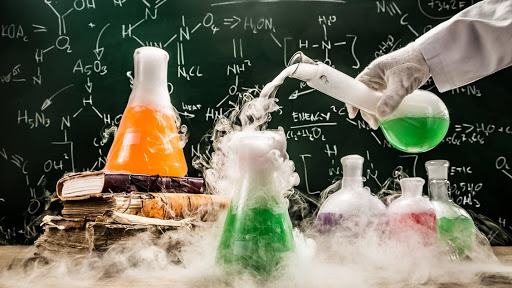 It is impossible to know what will work in your designs if you do not experiment by creating a website. Many startups are popping out every day, and they present a perfect opportunity to try out some of your best designs to how they pan out. The good thing about graphic designing is that anything can work nothing is perfect. There is always room for improvement. If you don't try out anything, you will not get anywhere because in the creative industry is all about trial and error. This sort of experimentation can even help you quantify an ROI from your design work and win higher-profile clients by benchmarking specific results that business-owners can appreciate.
If it doesn't work out as you wanted, you can rule it out and go back to the drawing board for another fresh idea. Either way, it's a win-win because you have established what won't work. When experimenting, you have tried out something that is slightly out of the ordinary and doesn't go overboard and overdo it. It's about new technologies, new media, or skills. Instead of using the same old font, layout, color scheme, or even software, try mixing things up a bit to see what happens. 
Talk to other designers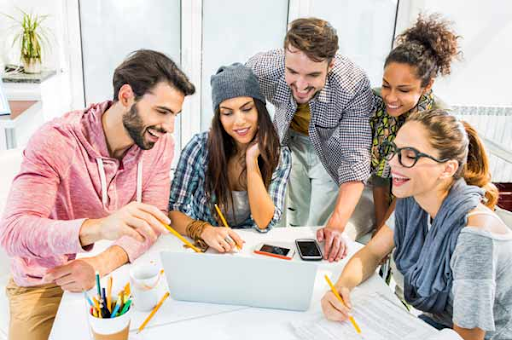 Another way of staying ahead of the game is to associate with fellow graphic designers who have made it or need a helping hand and support from you. The ones who have made it will show you the right path to success and those who are just starting will benefit that you pass on to them. As I said, it's all about ambition and what you are willing to do to get ahead. 
Graphic designers don't exist in a vacuum, and we need each other to succeed. You may find yourself as the only graphic designer in a company. Don't worry as you can still reach out to other designers through forums and support groups. You can go to meetups, graphic design conferences, or even events. When you get a chance to meet with your fellow designers, don't waste time and begin interacting by asking questions, discuss proper solutions, and other challenges that you face in your day to day designing work. This way, you will gain incredible knowledge and also share it with others who don't have it yet. 
Read a book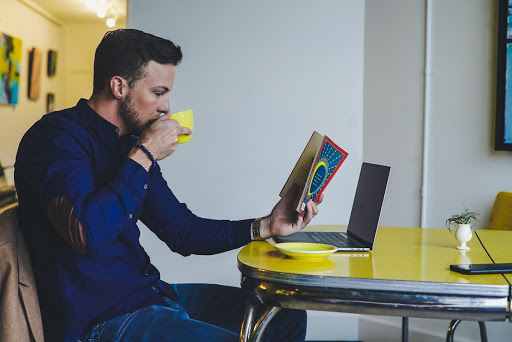 Learning never ends, no matter what career you are pursuing. A college degree is not enough; you need to read every time you get a chance. It's too bad nowadays people only care about their mobile devices and don't have enough time to read real books. A wise graphic designer will set aside all the gadgets and expand his designing knowledge by reading a book about professional website designing or taking a free udemy course their spare time. This will develop your repertoire. 
You don't expect to get new gigs or projects from clients if you don't have any value addition in your delivery. If it's not about new skills, new techniques, or new software, a least learn a new language so that you can easily communicate with your prospective clients. Books make you think holistically and expose you to a lot of ideas and knowledge. 
Conclusion
I hope that these six graphic designing tactics were helpful to you, and you are going to implement them in your graphic designing work. You don't have to try so hard to acquire new skills and knowledge. Just commit yourself to learn something new about graphic designing once in a while and eventually gain a professional graphic designing status.
About the author
Naman Modi is a Professional Blogger, SEO Expert & Guest blogger at NamanModi.com, He is an Award Winning Freelancer & Web Entrepreneur helping new entrepreneurs launches their first successful online business.
Social Media Links Below:
Twitter– https://twitter.com/namandigital
Facebook– https://www.facebook.com/NamanModiDigital
Pinterest – https://in.pinterest.com/NM_Digital/
Instagram– https://www.instagram.com/naman_modi_digital/
Gravatar     [email protected]