Many professionals need to present their work to clients or other audiences at some point, and they worry about capturing their attention. Plain presentations make people lose interest and can cost you a contract. Many presentations miss their mark by not highlighting the essential information hard enough.
A common problem in unimpactful presentations is an overload of data and statistics. The information can be unappealing if you do not present it in a way that stands out. Having figure-based information to present doesn't mean that you can't make your deck appealing. You can still capture the attention of your audience with data.
Adopt particular strategies to help data stand out during a presentation and connect well with your addressees.
Change the Formatting 
Data in spreadsheets makes a lot of sense because each has a specific output. However, it may be challenging for a third party to decipher the information at a first look. The way you format the data may not be the right fit for conveying it to your audience.
Unlike you, who had several days to interact with the data, the audience only has a few seconds or minutes to figure it all out. Attempt to make the process easy for them to avoid losing their interest. For example, having a table with plenty of numbers may be challenging for some people to interpret. A pie chart visually showing the proportions of data may stand out better.
If you lack the time or expertise to figure it all out, you can hire excel experts to help you format data as you want. Such professionals know how to maneuver data and present them in various formats on spreadsheets.
Give a Real World Example 
People usually relate to the information they receive that concerns their situation. You are probably presenting to a client looking for solutions to a problem they are facing in business. To help illustrate the data, give your audience a real-world example of the data in action.
Research shows that problem-centered learning is an effective way to help people retain information. The ultimate reason for collating and analyzing data is to provide insights for decision-making. Many managers and business owners lack the patience to try and figure out how your data relates to their business issues and would rather see it instantaneously.
You can provide simulations of how your output will help along a decision process or satisfy an emerging market challenge. If possible, provide case studies of how such information has proven critical in solving problems.
Keep It Top Level 
When you want to deliver particular messages to your audience, there is a temptation to have a lot of information in your presentation because you feel it is critical. Such an approach is counterproductive as the message recipients tire and switch off. You are better off presenting high-level information.
Avoid bogging your audience down with too much detail. Research shows that great presenters use fewer words and slides. Try and keep the data presented to only the most essential, top-level items. You can always give your audience a takeaway document with more detailed data if they are interested in learning more.
The most important aspect of information delivery is to command attention. You can get an opportunity later to deep dive into other details. The tip especially applies if you are introducing the information to an audience.
Make It Visually Stimulating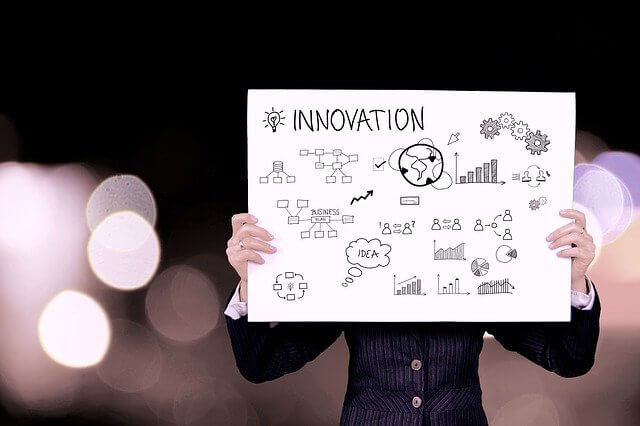 Appealing visuals and color displays attract most people. The aesthetic appeal of your presentation will catch the attention of your audience and compel them to focus on the information you are conveying. Make your presentation stimulating with aspects like colors, imagery, video, text design, etc.
If you feel challenged by your creative imagery skills, you can use a graphic designer. However, you can also do a lot of fun content styling and formatting in PowerPoint or Google Slides. Search for relevant imagery on the internet until you identify one befitting your needs. Be sure to highlight or bold what you want people to understand.
Have an Interacting Element 
Interacting with audiences during a presentation enhances message intake and the likelihood of buy-in to your proposition. These sessions allow you to adjust to feedback and change your delivery style as you move along.
Make your presentation as interactive as possible. One way to increase engagement is to ask your audience a question and have them take a poll revealing their answers. After analyzing the answers they provided, expose the correct data and allow them to see how close or far off they were.
The audience interactions also encourage them to feel like they are part of the process instead of just observers. If in a pitch, such feelings increase the likelihood of getting buy-in from the prospective clients and a closed sale.
Stand Out in Your Presentation 
Presentations are about the style of delivery as much as the content. Many times incisive content falls flat because of poor delivery. After you master your content, work on your delivery mode for presentation success. Ask for feedback to help you better yourself before the actual session.