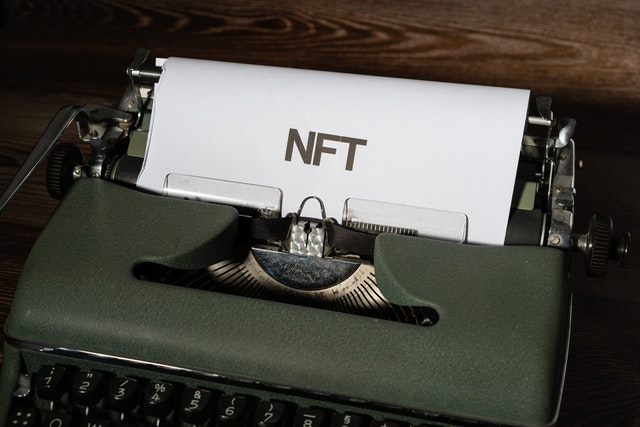 Isn't it amazing to know that Non-Fungible Tokens (NFT), the new black, have existed since 2014? Some choose to pronounce it as 'en eff tee' while others as neft.
Let's term it as super tech that has not only been super-efficient in solving the tech guru generation issues but has heightened and promoted work ownership (patents) Array Yu, chair of the Washington Technology Industry Association Cascadia Blockchain Council and managing director of Yellow Umbrella Ventures terms it as a platform that creates digital scarcity.
It's a part of the ethereal blockchain (a cryptocurrency like a bitcoin and a dogecoin) encoded with underlying software and marks which individuals and how they are trading in NFTs. So, technically it's a real-time affair. NFT is unlimited; it can be practically anything digital from fine art drawings and abstracts, tacos, to music. The best part is that NFTs can't be copied.
As an artist, you can still retain your copyrights and production rights just like the physical art piece. With these, it has brought a wide array of job opportunities for software engineers, product managers, content creators e.t.c.  Incredible, right!
Benefits of NFTs
Some of the most successful products with NFTs include the Bored Ape Yacht Club (BAYC). NFT is beneficial to both the vendor (artist) and the purchaser. As an artist, you can showcase your art pieces that on a regular market may not yield much. It enables you to attain full benefit by getting paid on every sold piece at a calculated percentage. Every sale is accountable and maximum yields are realized. The products are also publicized and a broader market is attained.
You can also store specific information in NFT metadata. This includes also signing your artwork by including it in the files. The famous digital artist Mike Winklemann (Beeple) fashioned a composite of 5,000 drawings to create the most famous NTF in 2021 (every day: The first 5,000 days) sold at Christie's for a whopping $ 69.3 Million. Twitter co-founder, Jack Dorsey also sold his first tweet as an NFT for more than $2.9 million. As a purchaser, you can promote your favorite artists You also attain usage rights like posting the entire image collage online even as a profile picture with a blockchain backup for free. You also own the 'bragging rights' unlike an individual who only downloads or screenshots.
How to promote NFT on Instagram
Instagram has proven to be a great lead in promoting NFTs and brand awareness while also accruing revenues. It fosters the creation of value and builds trust. The presence of multiple channels can create more solidly rooted connections with investors and NFT collectors. It is prudent to mix a variety of strategies to create a niche and actively involve your audience.
1. Build a community
Concentrate on establishing a strong community to support your NFTs. Ensure that you have a strong backing up community as they will be your referral points implying an increase in revenues. Engage with them on social media platforms and redirect them to your website. When your clients locate customized content on your website, it's a plus and you can use the tool to curate your NFTs that suit their preferences.
2. Use hashtag strategy
Rather than curating your digital art, back them up with creative hashtags and suitable details. Make use of keywords in the hashtags and in the descriptions. Also, include keywords on every caption you upload.
This course explains how to perfect instagram captions and hashtags. Take advantage of also exploring other promotional options to increase your sales. As you are creating your content, assess the responses and creatively look for ways to increase your reach based on your audience preferences.
3. Approach influencers
Watch the biggest creators and NFTs promoters. Select an influencer with a considerable follower base and specialize in it. Take advantage of building your authenticity and personality for your brand without hindering your budget. Align your promotional strategy and their reach to leverage their followers and attain more brand awareness, you can also hire a content contreator to publish content regularly.
Describing concepts on NFT trading to educate the public. You can as well post a story announcing the launching date of your content. You can also take advantage by utilizing the influencer's image on your post and leverage the face value they have for your content. It's remarkable how sometimes a single post from the right influencer can do wonders for your brand.  Assess your impressions and traffic created by checking the UTM links.
4. Paid advertising strategy
Most times the most successful campaigns are a mix of paid ads and organic reach. You can run your ads on various social media websites and channels. You can optimize your ads by remarketing strategies like email newsletters and reminders on your launching date. You can also collaborate with a partnered NFT marketing agency to promote your NFTs on Instagram. You can also hire crypto marketing professionals on Web3 job boards to grow your community.
5. Engage your audience
It's not only about posting photos, engage your audience with different content in different formats. For example, you can create reels and IGTV videos with creative topics and trendy music to engage your audience. You can also interact with your audience by posting frequent stories and making them interactive. You can enhance it by making teasers and short trailers of your NFT's launch. 
How does an NFT work?
Since NFTs exist in a blockchain, it is practically a distributed public ledger that records transactions. They are also minted from digital objects that represent both tangible and intangible objects like graphic art, GIFS, videos and sports highlights, collectibles, virtual avatars, video game skins, designer sneakers, and music.
Uses of NFTs
It shifts your culture of storing arts in galleries or auction centers to attain revenues. It also offers a unique opportunity to monetize your wares. NFTs enable direct vending thus, yields full benefits to artists. As an artist, you can also channel it into royalties thereby earning some percentages from each sale. It is a great benefit that originally was not yielding any future proceeds after the sale. The platform is also versatile and not only vends artistic pieces but includes other ventures as well. Charmin and Taco Bell brands have auctioned off theme NFT art to raise funds for charity. Charmin's NFTP (Non-fungible toilet paper) and Taco Bell's NFT sold within minutes and amassed the highest bid of 1.5 wrapped ether (WETH) amounting to $ 3,723.83. Nyan cat (2011-era GIF) sold for nearly $ 600,000 and the NBA shot earned $500 million in March while a single LeBron NFT highlight incurred more than $ 200,000.
How Instagram NFTS work
Adam Mosseri, head of Instagram described a group of collectors and creators who will display NFTS in their Instagram stories, messaging, and feeds termed as digital collectibles and will be displayed as tagged profile pictures and products.
Upon tapping the tag, the creator's name, NFT owner, and other details will be available. It will begin with a small group as a tester to learn from the user community, creators, and collectors. The small team will also help in incorporating the principle of distributed trust and power. From the initial feedback, they will be able to incorporate other functionality.
NFTs minted on polygons and ethereal blockchains will be fostered. Flow and Solana will be incorporated later. From the third-party crypto wallets, Trust wallet, Rainbow, and Meta mask will be supported while Phantom, Coin base, and Dapper will also be incorporated later. Upon plugging their wallet, the user can prove ownership of NFT, display their profile, and tag the creator of the digital artwork. 
The collector can then post the digital work and a description of the piece can be included. The plans include letting individuals use augmented reality to display 3D NFTs on Instagram stories. Mark Zuckerberg revealed it will be built using Spark AR.
What will be the costs?
You will not be charged for sharing or posting a digital collectible on Instagram
What about Safety
Instagram emphasized its key objective is to keep the platform safe and enjoyable for all users. As users, you are free to use your tools and keep your accounts safe. You can also report NFTs that break the user community guidelines. Renewable energy will also be purchased to ensure sustainability and reduce the impact of emissions linked with NFT displays.
Since the hacking on BAYC social media has been concerned about the idea of Meta joining the crew. Yuga Labs (BAYC creator) pinpointed the two-factor authentication was activated and security practices were imposed. The hackers promoted the fake distribution of NFTs and deceived users by clicking on malicious links giving leeway to thefts. The damage was estimated to be around $3 million and more than 90 NFTs were stolen including the Four Bored Apes and Six Mutant Apes.
Hype on NFTS
Sophie Sturdevant (NFT artist) shared with Forbes her opinions on the importance of the NFTs partnership with Instagram. She remarked it will increase the visibility and adoption of NFTs. However, the dominant view is that it's too early for mainstream adoption. From September 2021, the sales have declined by 92%. There has also been a decrease in NFT value such as the NFT tweet by Jack Dorsey a year later was less valued. Sina Estavi (the new purchaser) only managed to sell it at $ 14,000 from the initial $2.9 million.
How to build an NFT brand audience on Instagram
You can partner with influencers, use hashtags, assess your rivals, tell stories, showcase live events, hold contests and giveaways, provide social proof, share the creative process, including action-oriented CTAs, live stream events, and new releases, and promote new and upcoming releases, respond to comments and use analytics to guide on content strategy. An example of an influential hashtag by Flick's content manager Mackenzie Taylor, Hashtag Academy Course is a high-converting page on their website:
Conclusion
NFTs have transformed the artists, purchasers, and collectors' way of showcasing and attaining artistic pieces. More yields and publicity have also been attained. More opportunities have been created thanks to NFTs.