Amazon Web Services (AWS) is providing a scalable cloud platform with high availability and dependability with a wide range of applications. These AWS services help users to protect the customer's confidentiality and integrity by securely managing customer data trust and confidence. 
Amazon automates manual security and businesses can shift their focus to expanding the business. With ever-rising risk in the business sector, mobile app development is developing software that protects user data, identities, and other devices. 
AWS has customers from over 190 countries! The company has over a million active customers that include a whopping 5000 education institutions, 2000 government agencies, and over 17,500 nonprofit organizations.
Top Significant Facts of AWS Security
AWS is managing security in almost all sectors and other possible technologies that grant permission to the right person. These AWS mobile app development are enabling sign-up/in options to control access quickly and easily. Let's have a look at the top security facts of AWS security.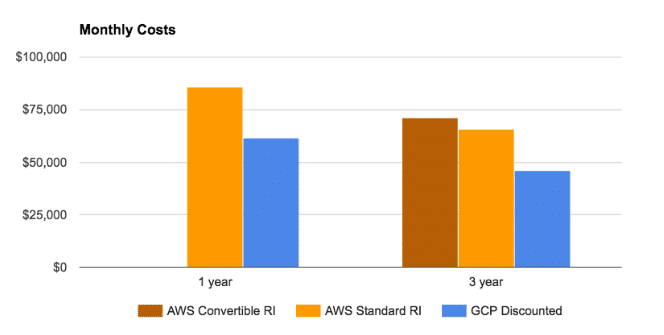 1. Data Protection
AWS is providing effective services that help users to protect data, accounts and other essential workloads that help users to detect a threat and solve there only. Its security encryption is continuously monitoring the data. 
2. Identify Access Management 
It identifies customer identities and resources by securely managing the scale that can help users access and can quickly deploy with governance. These are effectively and confidently migrating all the apps with an easy sign-in/up process.
3. AWS Filtering
AWS helps the user to protect the data by enabling IP address framework by simply filtering the traffic routes. Use an HTTP code or URL string to block the common attack patterns.
4. Threat Detection and Monitoring
It is continuously detecting and monitoring network and account behavior using AWS security. Get extensive AWS security that can help you in identifying errors and help the organization to implement security portals. 
5. Compliance Data Security
While constantly tracking the environment using automated compliance frameworks and industry standards, AWS provides you with compliance status.
6. Storage
AWS Services is a computing cloud that automatically deploys and computes the storage and runs without much prior experience. AWS serverless technology can execute all the functionality and runs automatically on the cloud, which results in reducing the overall costs. 
7. Migration
AWS helps you to migrate the on-site database to others using the Server Migration Service. It quickly mitigates on-site server that can be used to send data inside and outside AWS. 
8. Content Delivery
Under network and content delivery, depending upon the requirements, were deploying all the resources just by isolating and securing it. AWS includes edge location and using domain name system service. 
9. Scalable and Easy to Use
Amazon provides user safe and secure Cognito devices that almost scale to almost a million users. AWS is fully secure services that are easy to set up without much-complicated infrastructure. 
10. Application Services
Visualize the application by simply coordinating workflow services that are very well automated and well with human-led services. In this modern era, AWS Elastic Transcoder supports various devices that include smartphones, and a lot more. These transcoders help you to convert video format easily. 
11. Mobile Services
In this Mobile hub, everything is connected to technology from adding, designing and other social identity features. These improve the app quality, where mobile devices are fully managed using AWS app sync programmers where data can be synchronized quite effectively.  
12. Business Productivity
Business runs for success and for that AWS empowers the organization's voice. With the help of AWS, you can connect with people outside, anytime, anywhere through video conferencing, which leads to growth. WOrkdoc and Workmails are the services that can help you to send and receive essential business mails and can also allow users to store their documents in the cloud. 
13. Artificial Intelligence
Artificial Intelligence is creating a buzz in the market and AWS provides the user with multiple services that can help users like face recognition, developing a chatbot and other dataset variables. Translation of language, Natural Processing language help in translating one language to another. 
14. Passwords
The authorized user can access the AWS Account, this AWS uses several authentication methods including password and digital signature. A user needs multi-factor authentication with AWS account. 
15. Climate and Temperature
Climate control and temperature are expected to manage a regular server and other operating temperature tools that prevent overheating and reduces the possibility of service outages. It is specially designed to maintain optimum atmospheric conditions. 
To sum up
Amazon Web Services is one of the most vital services in the IT world. The risk environment has changed with the advent of cloud services like AWS. Still, with the right planning, any organization can introduce security practices in AWS that significantly reduce a cyber attack's potential impact.