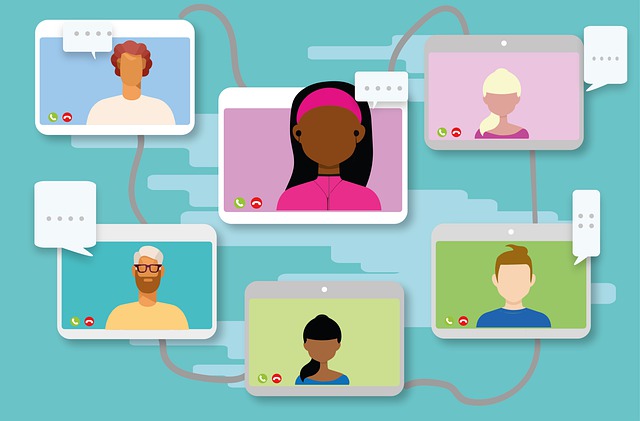 Webinars add significant value to any business. In modern companies, webinars are used for marketing, educating, training, or product launch. Whether you want to promote a new business or increase sales of an existing business, webinars are beneficial to get things done.
In this article, we have penned down some of the top benefits every organization can get by using webinars for their business.
Top reasons to use webinars for your business
Position yourself as an expert in your field
Even though you conduct a free webinar, your audience cares about it a lot. And a free webinar doesn't mean that you cannot exchange valuable content during the webinar. Your audience has to book a slot for your webinar, mark the date in their calendar and give you more than 1 hour of their time to listen to you. It positions you as an expert in your field, even before you start the webinar.
Communicate with people around the world
It is one of the crucial reasons why webinars are considered effective channels of marketing for any business. You can communicate with any number of people around the world, virtually, through webinars. Moreover, both the host and the audience need not move out of their homes or offices to attend the webinar.
Is it possible for every client to travel across the globe to have 1-on-1 sessions? Every business cannot afford 1-on-1 meetings all the time. 1-on-1 meetings in person are more effective in any business than webinars. So, having a remote webinar helps the hosts to connect with hundreds of audiences at once at no extra expense.
Keep your audience engaged with valuable content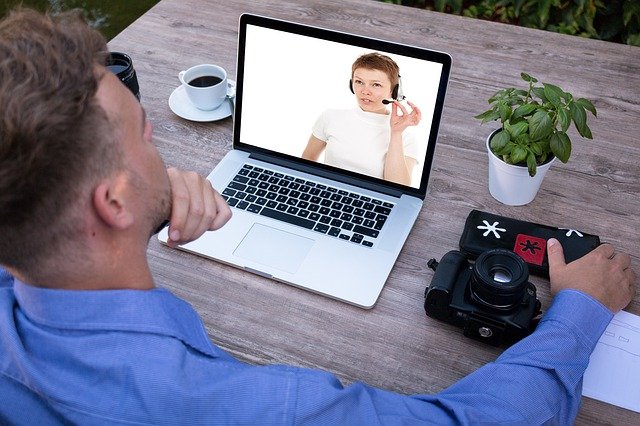 Webinars are best for two reasons: Scarcity and engagement. In the first scenario, when the audience misses either a part of an entire webinar, they will miss the valuable content you will deliver. Hence, it gives a feel of scarcity to your audience. They feel the pain of missing your webinar.
In the second scenario (engagement), every audience can chat with you, ask their queries, and solve it instantly. When the audience gets their queries answered, they feel more engaged and focused on your content. Ask your audience as many questions as possible and prepare tailor-made content for them. It will help you establish short trust among your audience and generate sales with no or minimal cost.
Generate new leads and build a relationship
Every business runs on leads. A company with high-quality leads never needs to worry about growth. Webinars are one way to generate high-quality leads for any business, as they attract a new set of audiences and ultimately convert them.
For every webinar, registration is a must. When registering, people leave their personal information like email ID, phone number, and address to attend your upcoming webinar. It means that the audience is interested in whatever information you share during the webinar and opted to join.
You can generate new leads for your webinar through organic promotions like referrals, affiliates, etc., or by running paid campaigns on social media platforms like Facebook, Twitter, etc.
Once you have the new leads generated, it is time to share valuable content in your webinar. You must help the audience understand how your product can help solve their problems. Once they start interacting with you over the webinars, a relationship is established.
It will create a great first impression among the new leads and help you drive either regular conversions or seasoned conversions.
Invite guests and leverage their audience
Having industry influencers and specialized guests at your webinar will often help you leverage their audience to drive attendees. Webinar platforms like Clickmeeting allow you to invite multiple guest hosts to make your webinar more effective.
Apart from getting exposure for your business, you can also borrow the credibility of your guests. Since the industry expert is associating their name with your brand, you'll further establish yourself as an expert. The result will be an increase in attendance rates, social sharing, and overall excitement.
Speed up your sales process and ROI
Revenues are significant to drive your business. If you are unable to convert your potential leads to customers, your business cannot grow fast. Webinars can help to speed up this process as it does the initial funnel set up for you. It enables you to build trust, kill your customers' doubts, and deliver value to them in the shortest time.
For example, if you have spent $5 to run ads and get each signup for your webinar, and your webinar gets $5 average earnings for every audience, then you already broke even. Post webinar, whatever sale you make is considered a pure profit.
Conclusion
Webinars are one of the most potent ways to improve sales for your business. Whether it be increasing sales, generating new leads, or training your customers, webinars prove to be very effective.