If you think that software support is only for big businesses, think again. There are many benefits of having on-site professional support, no matter how big or small your business is.
Software support makes your business competitive. It also lets you save money over time and streamline your goals. Also, clients want to work with businesses that can keep up with the latest technological trends. In the same way, as getting information becomes faster, you need to work on the tiniest detail that allows you to achieve a faultless performance in real-time.
In this post, we'll walk you through the seven compelling reasons why your business needs software support and why it is essential in the first place:
1. Address software issues proactively
A lot of software needs to be regularly patched and updated. The nature of software is that new features are constantly added. The user interface keeps getting updated to enhance usability. Security vulnerabilities are always a risk, and issues need to be fixed.
But the most common reason that operating systems and software should be updated is that if the applications that run on or in conjunction with them aren't updated in a specific timeframe, issues may start to resurface.
2. Get quick and reliable support
Living in this day and age, any issues with your computer systems leads to unnecessary stress.
One of the most frustrating things that can happen to you when running a business is when a computer or network fails or doesn't work. Any downtime in your network systems can translate to lost productivity, boost overhead costs, unhappy customers, and even revenue loss.
One of the things that you need to consider when it comes to picking technology software providers is support. Whether this is web hosting, cloud services, network services, email hosting, or web design, you must get quick and reliable support.
3. Be prepared for possible outbreaks 
With technology-related issues being taken care of by software support, you can then have more time to focus on the most critical parts of your business.
Rather than being tied up with issues that can be otherwise avoidable, you can then devote the time to managing your customers, vendors, and other business processes.
4. Get in compliance with mobility
A lot is happening in the world of technology today. That's why software vendors try their best to create the most cutting-edge technology solutions.
You don't want your business not to take advantage of the latest tech trends. To stay on top of the trends, you might want to keep on renewing software maintenance contracts.
5. Uninterrupted access to timely upgrades
What if there has been a bug or an issue with a spectacular feature that can benefit your business? If you didn't have software support, you couldn't access these apparent benefits. Interruption and downtime can put you at an obvious disadvantage to your competitors who have this service and keep on updating their system if needed,
If you want to gain uninterrupted access to the latest notifications regarding the software, you need to get support. You gain access to the latest updates, free patches, and bug fixes. Many software vendors release regular patches when they encounter issues and bugs and will quickly distribute this to all of their clients.
6. Enhance productivity to meet end-user delight
If you avail of software support and maintenance, you could reap all the benefits of the latest tech advancements. Thus, you can boost your staff's productivity. This, in turn, helps your business stay ahead of the competition.
7. 24/7 Maintenance
With ongoing software support, you'll gain more peace of mind knowing that your systems are being looked after.
Slow Wi-Fi connection, lack of storage, server problems, and failure should also be monitored and resolved efficiently. In the long run, this will keep your business running smoothly and efficiently.
8. Better risk assessment and decision making
Excellent software apps will also give you access to such information that will allow you to make smarter decisions in the long run and take your business to greater heights.
With intelligent data reporting and predictive analysis, you can easily predict whether it's wise that you go with a particular option that will benefit your business or not.
By doing so, you can avoid any prospective minefields that can disrupt day-to-day business operations.
9. Malware attacks are getting more notorious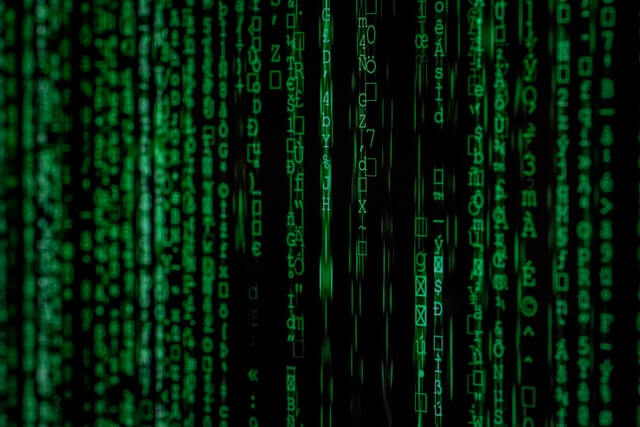 Hackers are constantly out there, ready to look for any software weaknesses that they can use for their own gain. Therefore, if your software isn't updated with the latest version, it can be highly vulnerable to hacks. Once these hackers break into your system, they will get important information about your company and clients.
In the same way, they can also hold your system to ransom. You might need to shell out money to get it up and running again. Therefore, what you need is to get software support and maintenance.
This will protect your system from potential hackers, trojans, viruses, and other malicious software programs. Similarly, your software vendor will constantly be updating, which, in turn, will keep your system secure.
When you commit time and necessary resources to improve your IT systems and your tech support team, this will help you save time and money, which will, in turn, provide you with long-term protection.
Over to You
So there you have it. Software in your business is like the oil that will keep your business running smoothly. When doing its job correctly, it can often be taken for granted. However, as soon as things go wrong, things can go to a screeching halt.
That's why it makes perfect sense for you to pick software support and maintenance, even if there's serious cash involved. That's because the benefits can be difficult to ignore. Not opting for it can also lead to severe repercussions for your business in the long run. It also allows you to save time to focus on the more essential things. Good luck!