What is SEO?
Search Engine Optimization, or SEO, is the process that helps in navigating web traffic to the websites, by adapting the website to search engine algorithms and subsequently assisting prospective customers in finding you. People will be much more inclined to visit a website that appears higher on the results page rather than other links, so small businesses should use this marketing tactic to appear on the first page of the search engine which means better traffic and traction on the site, as well as improved search engine rankings when compared to their competitors. Thus, there are quite a number of benefits of SEO for small business owners.
Benefits of SEO for Small Businesses
Building Brand Awareness
Now, as websites are an integral part of building brands, with better investments and an increase in digital marketing budgets, small businesses will be able to exponentially improve their accessibility, visibility, and brand recognition. If your website appears on the first page of the Search Engine Results Page (SERP), people will become more aware of your brand presence and hence proper SEO techniques will enable brands to surpass their competition.
Small businesses can build their brand awareness by publishing relevant content that contributes to the niche of their potential customers, furthermore, this content will serve as the voice of your community and establish your website as a credible source.
Convenient and Faster Website
By optimizing the website, small businesses need to establish an enhanced user experience simultaneously improving the rankings, as SEO help in ranking websites that are user-friendly, and higher in functionality than the others. Moreover, people tend to avail themselves of services and buy products when the business websites are convenient and user-friendly, which will directly help the small business to increase sales and build a customer base.
Increased Conversion Rates
Optimized websites which are user-friendly are quite easy to explore, load faster, and are compatible to use on various devices such as mobile phones or tablets thereby increasing the options for users to surf conveniently on different devices. This will also attract users and eventually convert them into organic traffic as they are more likely to revisit the website considering they are intrigued by what the small business has to offer.
Surpass the Competition
Optimization is the key to outperforming your strong competitors and attracting more visitors to your website, thus, investing in SEO not only helps you to improve your ranks but also enables your business to outrank your competitors, if done correctly. The appropriate SEO agency will propel small businesses to get higher in search results, making them a better choice for potential customers.
Finding New Customers
Small businesses adopt various marketing strategies to grow their businesses, be it offline or online. To expand their online presence, they try to invest in various digital marketing tools and try to tap audiences throughout the web which becomes easy on one's own website. A better website leads to a good user experience which further creates a strong customer base and finally, it helps to increase sales. Thus, a good marketing strategy is pivotal to bringing new customers to the business, and SEO is similar in this aspect except it includes varied methods or strategies.
SEO Tips to Expand Small Business
So, it is apparent that SEO is quite useful for a business to expand its online presence; we present some SEO tips that will help small businesses to implement and grow.
Choose Best SEO Practices to Build your Website
A properly structured website generates more traffic than a website that doesn't satisfy the needs of your target audience and most small businesses suffer because their website is not designed with keeping search into consideration.
If a website is properly structured, it enables search engines to correctly scan and index the web pages. To check this, begin with your website and navigate through all the main pages, moreover, ensure that any broken (404) sites that are no longer functional are removed from the websites because they squander "link equity" as these links lead nowhere and are considered a dead-end to the search engines.
Mobile-Responsive Site
Make sure that the website is reachable on various devices as many users use mobile phones instead of laptops or computers which makes a mobile responsive website a good user experience, thus generating leads and higher ranks on the search engine.
Prioritizing Keywords
One of the most critical factors in developing an efficient SEO content strategy is choosing the right keywords. Keyword research is optimal as it will enable your business to create content on parallel lines with the terms that people use to search which ultimately induces search engines to increase your ranks thus making it discoverable by the relevant audience.
Create Various Backlinks
When a website is linked to some other, a backlink is established and these backlinks play a key factor in SEO. Small businesses can connect their internal backlinks from local directories such as past articles or blogs too but the true value of backlinks originates from outside sources. Moreover, one effective technique to link back to your website can be through the events posted.
Creating a Calendar
Content marketing is a great way to build a better website; however, it needs to be consistent to ensure good rankings and finer SEO strategies. Posting once in a while would not show authority to the customers or even the search engines and will not generate organic traffic; therefore, consistent posting of content is of utmost significance for small businesses.
Conclusion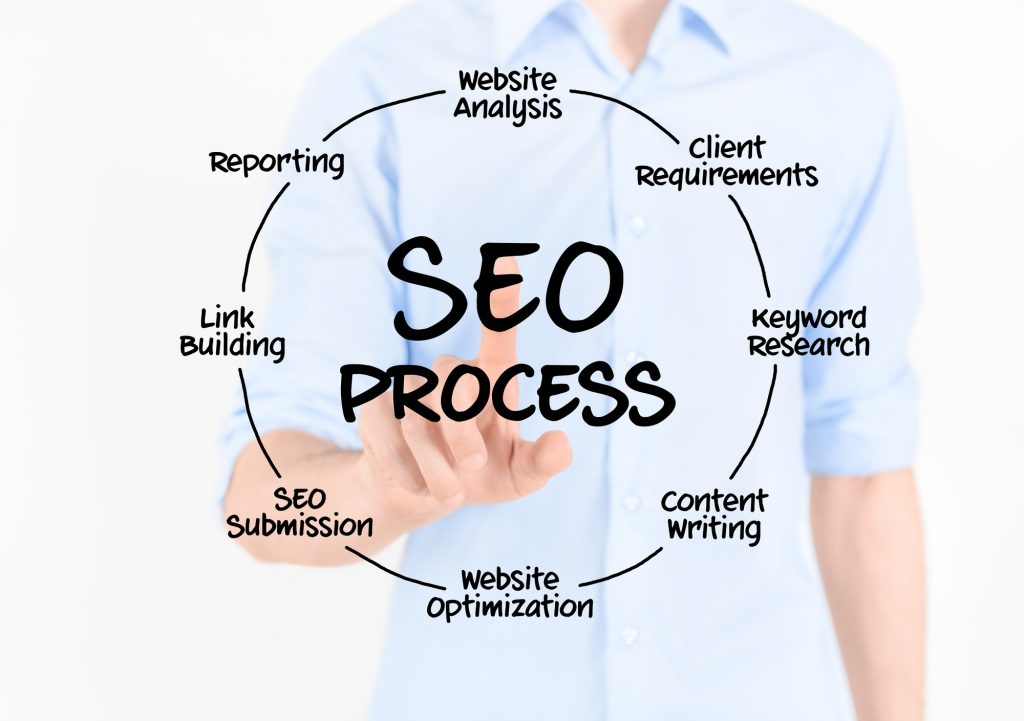 SEO is the need of the hour for small businesses to grow and expand, as it not only builds organic results but also ensures long-lasting growth and strategies. A proper technique of SEO can be an enabler to capture a bigger chunk of the market and a prompt significant surge in sales. This article elaborates the importance of using appropriate techniques of SEO for small businesses and thereafter provides some tips to inculcate in their daily schedule to boost the existing results.