Modern technology is bringing a record change in the relationship between man and machine which is also impacting our interpersonal relationships. Sending hand-written letters to friends or loved ones has almost gained vintage status. The main reason behind this is the abundance of electronic tools redefining our communication modes.
A similar change can also be seen in our dating life as people are seeking out partners in the virtual space. This is leading to rhetoric popularity of dating apps. If you are thinking of devising a dating app, then you can walk in the footsteps of Tinder – the pioneer of such services.
Tinder gained an edge over its competitor apps with the revolutionary left swipe for dislike and right swipe for like. People previously felt shy while venturing into the world of online dating. The gaming spirit of Tinder is gaining an edge over this stigma. Keeping such a thing in mind, we have come up with a dossier containing the main causes of its success and things you need to keep in mind while building a similar app.
Stand Out Features of Tinder
You can log onto Tinder either through your phone number or Facebook ID. The basic information gathered from Facebook buffers its users from having to undergo a time-taking form-filling process while creating a profile.
Users can add a display picture and some brief information after their profile gets auto-filled. Usually, the Tinder profiles contain information pertaining to age, location, mutual interest, and mutual Facebook friends.
Proximity has an important role to play in applications like Tinder. People have an affinity of connecting with others living in nearby localities. This makes geolocation an extremely critical functionality in a tinder clone script.
Swipe is a unique value proposition of Tinder making the date fixation process an extremely entertaining affair.
Users of Tinder can adjust their discovery settings in accordance with gender, age, and distance. However, the search radius of a user stays limited to 10 miles while using the free version.
App developers cannot coerce users to interact with fellow users unless they share mutual likes. Thus, users can begin chatting with each other only after the match is made. Once the private chat window is opened, users can share messages, GIFs and even emoji to vouch for their feeling.
Tinder keeps on notifying its users about new app updates and matches which might suit their preference. This helps in maintaining user engagement and ensuring frequent returns.
The Snapchat and Instagram profiles of Tinder users can be integrated with their Snapchat and Instagram account for generating more interactions and conversations.
You can stand out in the online dating market by adding in a few more special features in your open source tinder clone like the following:
Implementation of advanced artificial intelligence algorithms which help in understanding the individual preferences of users for better results.
Spam messages can bring down the reputation of an application. Your dating app clone can have a spam detector in place for sending notifications to users whenever the same message is forwarded to multiple users simultaneously.
You can add to the credibility of your app by generating a risk score while signing up. Artificial intelligence helps in delivering a risk score by conducting ID verification. This feature brings down all chances of catfishing to create a safe online dating environment.
Apparently, most of these tinder clone script apps are available for free. In spite of that, there is a big opportunity for monetizing the same:
Freemium – This provides limited access to app users. They have to shell out an extra amount for availing the premium options like sensing GIFs or custom emoji's in messages. OkCupid is an open source tinder clone which offers its users with paid boosts. This leads to more matches and higher profile matches.
Paid Subscriptions – This highly popular monetization method comes with a time ceiling which could be monthly, quarterly and even yearly. However, it is advisable to adopt a subscription strategy once the app has gained sufficient recognition. Tinder, for example, has launched two highly popular Tinder Gold and Tinder Plus schemes. These plans allow its users to rewind their actions for changing accidental swipes. Some other paid Tinder features are Super likes, unlimited swipes, smart photos, location change, boost, and others.
Advertisements – If your app has a large number of non-paying users, then in-app advertising can serve as a lucrative money-making option. Native advertising can be of great help in such scenarios as it adheres to the app functionality. Such apps shouldn't meddle with the seamless experience of users as doing otherwise can lead to mass uninstallations.
Gifts – Users can even buy chocolate, teddies and greeting cards as a token of affection for their beloved. This can boost up the revenue meter during special occasions like Valentine's Day and Women's Day.
Conclusion
Clone scripts of Tinder have ushered in a revolution in the field of online dating. Users are notified instantly on creating an account in the application. They can even alter the visibility of their profiles from the clone app in accordance with their personal preference. Locational parameter helps in conducting efficient matchmaking. Just a swipe is enough for scanning through the profile of potential dates. There is also a rewind option helping users to alter their last swipe changes. Users can either reject a chat request or engage in a conversation with potential dates.
One of the biggest roadblocks faced by an app owner while marketing his dating app is the lack of adequate trust. Women especially doubt the online dating portal which leads to a problem with user acquisition. But once you get over the same, you can easily climb up the ladder of popularity.
About the author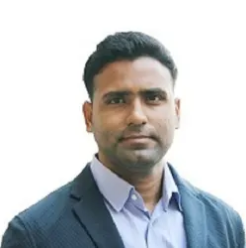 My name is Hemendra Singh. I am Managing Director and co-founder of The NineHertz, a Mobile App Development Company. I am having a keen interest in the latest trends and technologies that are emerging in different domains. Being an entrepreneur in the field of IT sector, it becomes my responsibility to aid my audience with the knowledge of latest trends in the market.