Digital Kanban boards are taking the tech world by storm as the software helps teams to prioritise tasks and improve efficiency in the workplace. Kanban might have started off as a physical board, but the digital version of the software is becoming very popular and it is something that you should consider investing in if you want to improve how your team works. In this article, we are going to take you through some of the reasons why you should invest in a digital Kanban board and the benefits that this piece of tech can bring to you. Keep reading if you'd like to hear more about this.
What Is Kanban Software?
Kanban software comes in many forms with many different companies giving their own take on this sort of organisational structure. With Kanban software, you input tasks onto the board when they first are confirmed. From here, tasks move across the board depending on their level of completion. This means that tasks can be prioritised, and staff efficiency levels can be monitored. Make sure to learn more about Kanban software before you invest in this piece of technology to ensure that it is right for you. You can learn all you need to know by reading Kanbanize's guide "Kanban Software: Explore the Opportunities".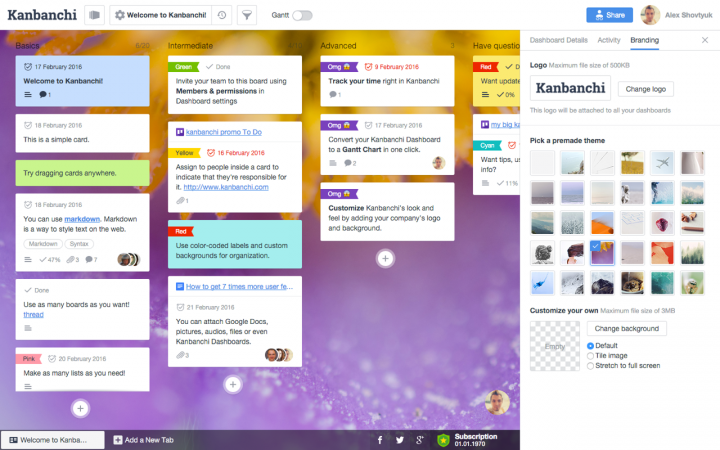 Easy to Use
With an online Kanban board, you can create it to work for the type of project that you are completing. Every team is different and so the fact that this type of system is so easy to use makes a huge difference. When you first download the software, you can choose the type of layout that you want, and you'll find it really easy to add new cards and move them along the board when you need to. This type of technology is a lot easier to use than a physical board that will require you have to write on cards or print them out. With an online Kanban board, you can edit the cards in a matter of seconds.
Great for Teamwork
If you have a large team then you will love this benefit of using an online Kanban board. When you put the different tasks on the board, your whole team can see it and they can grab a task and get it done. You don't need to worry about things slipping through the cracks as Kanban doesn't allow for this. If you invest in this software, you won't need to inform your team of what they need to do and when it needs to be done by because they'll already know. You'll save yourself time on having meetings and sending out emails and you'll be able to get your work done more quickly.
Remote Workers
One of the best things about Kanban software is that it can be used by any member of the team no matter where they are. As long as they have access to the software on their computer or their mobile phone app, they can view the board online and get started. This works really well if you have remote workers or you don't have the main office. You could also consider getting rid of your office and having your staff work from home. They'll be able to stay connected using the Kanban board online and you can still get your work done effectively.
Improve Efficiency
If your team struggle with getting things done on time, you'll find that having an online Kanban board can totally change the way they work. The system works well to improve efficiency and you'll be able to identify the weak points in the company. Perhaps someone is not getting as much work done as you'd like, maybe you could use this information to try them on another task or analyse what they did well. Making use of a Kanban board can really help you to understand how your team works and you'll be able to get your projects done on time.
Reasonably Priced
When it comes to Kanban software, you don't even need to fork out a lot of money to get help with your business. This piece of tech is reasonably priced and if you find a good one, you might even get a free trial to see if you could really benefit from this type of software. Don't be afraid to have a look around at what is available online in order to really improve how your businesses flow.
Final Thoughts
If you are thinking about investing in Kanban software, then you'll find that it is actually a really good idea. There are a lot of benefits and you will see your business start to shine as you improve the way in which your team works. The systems are easy to use, and you'll get to grips with them reasonably fast so make sure to try it now.