The video game sector is larger than the music and movie industries combined. Even though it does not get the same attention that the music and movie industry does, it is important to acknowledge that there are over 2 billion gamers globally. That makes up about 26% of the entire world's population.
Video games have been providing entertainment for both children and adults for several years now. As technology continues to enhance, so do video games, and they are likely to experience more changes in the next decade. Also, unlike other industries that have suffered losses due to Covid-19 pandemics, the gaming industry had even progressed. In an article called How COVID-19 Has Affected the Video Game Industry, Geeks Vibes Nation lists several reasons for the rise of the video game. In the future, we can expect even more prosperity in this industry. 
Video games have become more costly and complex, which might sometimes give developers a hard time. Luckily, some sites offer free resources for web designers and programmers to help make the creation of video games a lot easier.
What Changes Are to Be Expected in The Gaming Industry
1.   Changes in Gaming Distribution Models
Gaming distribution models and monetization are changing since gamers no longer rely on just Apple or Google Play stores. This is because most gaming applications can now be directly downloaded through their websites. This happened as a result of Apple and Google eliminating application models that use third-party revenue earnings from their app stores.
An excellent example of such games is Fortnite which was removed from the Google app store. Gamers are currently for alternative delivery methods and are succeeding at it. Third-party applications such as Amazon App Store, Mobile9, Samsung Mobile app store, 1Mobile marketplace, and others are also rising.
Still, Apple and Google Play stores will be popular places for finding games for a long time to come. Games like PUBG Mobile that can be downloaded from the Google Play store, attract a large number of gamers who are looking for Battle Royale games. If you are a fan of this game check out the Best PUBG Mobile Weapon Combos.
2.   Cloud Gaming Services
Cloud gaming services such as Unlimited Gamez, Stadia, and many others have facilitated new ways of playing MMPORGs online with family and friends. Since they do not require gaming power from your system, you can easily play some of the latest games on your current gaming system.
These gaming services use cloud servers and RDPs to run the game; therefore, all you need is a decent internet connection. Even though you will be paying for your gaming subscription, the cost is negligible.
3.   AR/VR Will Go Mainstream
Augmented Reality and Virtual Reality go hand in hand. Gamers with VR gaming consoles can use them to play AR-based games. Today, many developers are joining the field of AR/VR mobile application development. Pokemon Go is one of the games that is solely based on AR/VR gaming and has been downloaded over a billion times.
4.   LTV Measurements Will Get Deeper
Lifetime value measurement is the only measurement metric that most gaming developers want to know now. LTV refers to how long a gamer will play the game or how long they keep their game on their smartphones, varying from one to six months. Lifetime value promptly analyzes the profit margin of game development firms.
By bringing out new versions of their games, further upgrades in games, and developing new levels and scenarios, game developers will enhance how to retain more users.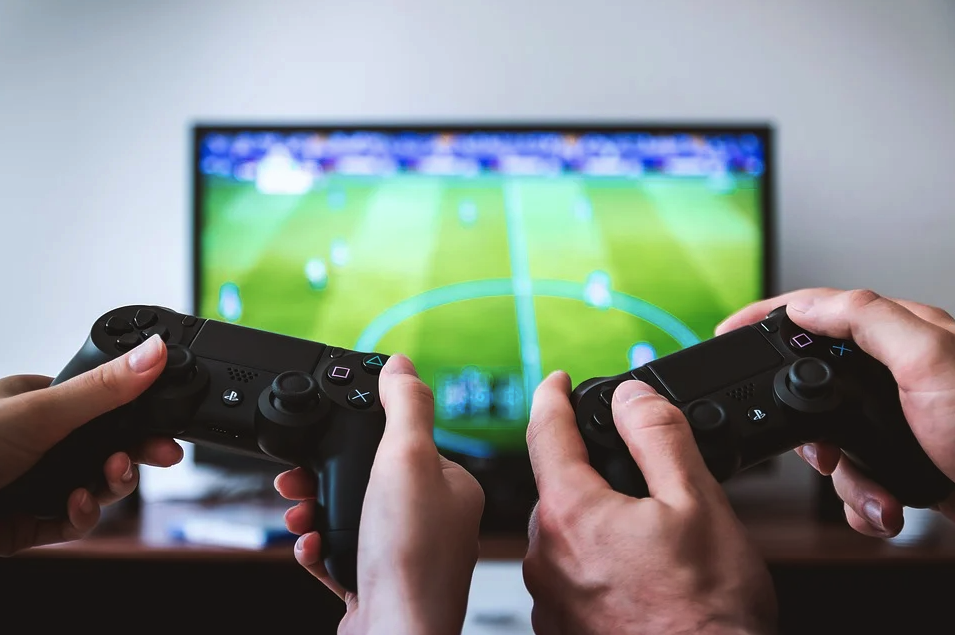 5.   Gaming Console Upgrades
Nintendo Switch, Microsoft Xbox, Sony PlayStation console get upgrades almost every year. This process can include new hardware upgrades like graphic cards, RAM, and several other technical aspects.
Combining all these upgrades will revive the gaming industry on both software and hardware levels. Additionally, companies such as Google and Apple are now entering the market with their products, Apple TV 4K and Google Stadia streaming service.
6.   Game Streaming Will Be the New Monetization Method
Game streaming websites such as Facebook Gaming, YouTube Gaming, Twitch, Hitbox, and numerous others are becoming increasingly popular due to high-speed internet. This will facilitate a new means of monetizing activities for gamers.
Previously, gamers did not know how to earn through playing games. Today, gamers are able to stream to their followers and earn directly through subscriptions, ads, or donations with services such as Patreon and Twitch donation, and monetize their own hosted game servers. To grow your stream on Twitch try Blerp sound alerts and soundboards that can help a lot.
For example, if you are interested in Twitch Drops for World of Tanks or World of Warship games you can find useful info at  https://thearmoredpatrol.com/  
7.   E-gaming Tournaments
As a result of the COVID-19 pandemic, the e-gaming industry has encountered a significant shift. Tournaments used to be organized in arenas and are now being organized from homes, leading to an increase in the frequency of engaging in tournaments.
With eSports and iGaming marketing featuring heavily within the game sector, the value of this industry continues to also grow for both players and companies.
Instead of the audience having to pay $100 to get a seat in the arena, they now pay $10. The ultimate benefit of this change is that a lot of people will join the tournament as the audience and the seats are never going to be sold out.
At sites like VPEsports you can find out about breaking esports and gaming news, and connect to a fascinating world and watch your favorite esport player do a battle.
Will These Changes Enhance the Gaming Industry?
The gaming industry is all about innovation; therefore, new experiences, new technology, and new controls are expected. As the world continues to move towards spending more time on their phones, playing mobile phone games, and streaming services, large tech companies will want to leverage their current framework to get involved since it will become a significant arena for revenues.
The expanding demographics of gamers is perhaps the most exciting change in the video game industry. With more and more people creating demand for more immersive entertainment, playing games, and looking for more straightforward ways to access them, the video game industry will enhance drastically.