It takes unflinching determination and a will of steel to be able to start something of your own knowing the risks involved and the immense competition. Cheers to the never say die spirit of entrepreneurs.
Once you've set foot in the industry digital maturity is something that you must have planned to achieve considering the heights to which the internet can scale your business. It's safe to say there would hardly be any small or mid-market merchant not thinking about digital transformation to shift their business to the web.
What are the Growth Milestones for small and mid-market merchants?
The journey of a business need not be accounted in terms of months, years or decades, rather in the milestones that it has achieved in the however limited time it has been running. What are these milestones now? Let's find out.
The strategies, the working model that works for your competitor may or may not be the right ones for you. Investing enough time and dedicated energies towards your venture will help you get closer to the business model that would bring you success. The business model hence becomes the first and foremost milestone for your budding business.
Prepare your e-commerce business model keeping in mind the importance to stay relevant to your customers throughout the run. Identify your target audience and what exactly are their expectations for better product delivery. You might need to make changes to your model basis the changing needs but that's alright till you have your finances managed. This brings us to another important aspect of a business model, i.e. financial management. Analyze, from where and how much revenue your business would generate, the part of it that would be utilized in business development and the part that remains as profit.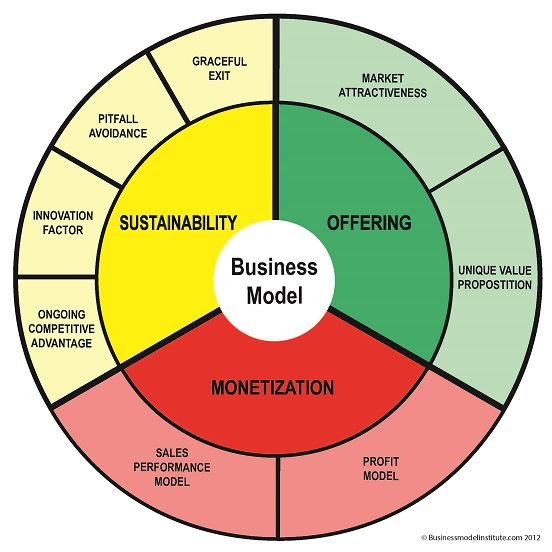 Source: blog.ibsindia.org
Once the model gets planned next up would be a struggle to find customers. Your first few customers are going to bring immense joy which will be another very important business milestone as a small and mid-market merchant.
Try to make sense of what the audience you're targeting actually needs when it comes to not just the products but also the overall experience. If you tap the right nerve you'll never again struggle for customer inflow.
Once you start getting your old customers back for new products, consider that you're doing something right that's bringing them back. Loyal customers serve as great testimonials for the products, services and the experiences you provide. 
Striving hard and building strong relationships with customers is extremely crucial for you to look at success in the near future. Try to tap the right nerve and serve exactly what is required. And, as they say, do your duty and a little more, a small reward or loyalty bonus time and again for your customers would go a long way.
Another most important aspect of your e-commerce business would be to have a positive cash flow in check. A business that too a budding one would begin to struggle for finances without a consistently positive cash flow. Even with a well-paying customer base, stagnant cash flow would start to pose problems. If you have that managed you've successfully made your business reach another milestone.
It's crucial for small and mid-market merchants to have a well-planned marketing strategy chalked out. It not only helps in well-constructed marketing but also ensures effective utilization of resources available at hand.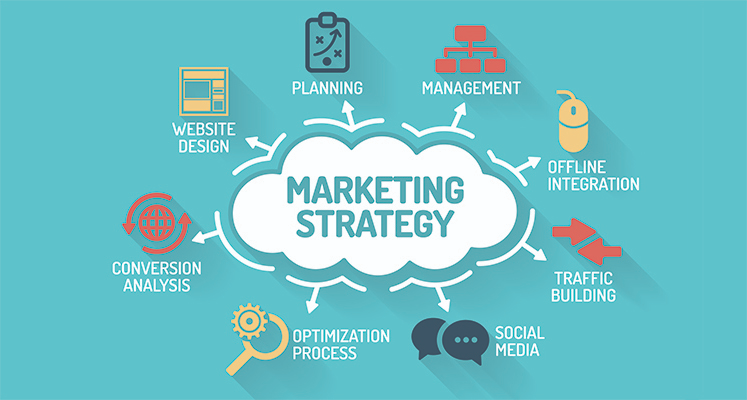 Source: http://websitemarketing.com.ng
If you've not yet come up with one, do it at the earliest. You might need to make changes to your strategy as you go on but that's inevitable. Prepare the plan keeping in mind your resources and how far you are ready to stretch. Keep your goal in mind to come up with a plan that suits you best and ensures positive results. And, that would be another growth milestone for your business.
A good team consisting of people whose goals align with your business' is the most important to constitute. Find time to recruit and train employees to understand your niche and the demands of it. Only a well-meaning team will give in their 100% to meet your targets. Would it be anything less than a milestone if you're successful in constituting one such workforce?
When you're all set with a business model at hand, loyal customers to seek your services, a marketing strategy at your disposal and even a good team, what comes next is your plan for expansion. If you're not just sustaining your business but also expanding it however slow the rate be in the initial years you're moving towards your next growth milestone.
The road to meeting these growth strategies can get somewhat challenging if you're not following the best practices to mitigate risks and handle growth and expansion. As a business owner, it takes gallons of courage and effort to start your own venture. Take every step carefully to avoid any blunders. Some best practices followed by successful business owners can make your road to success smoother.
What are the key considerations and best practices for your e-commerce business?
Several risks may pose a threat to your business in the initial years. Let's find out what they are and the prospective solutions for the same.
-Lots of Cyberattacks keep looming over e-commerce business dealings. Stringent security measures must be taken to protect your online website from such cyber threats. Obtaining SSL certificates, using strong passwords, deploying multi-level security and closely monitoring transactions are few ways through which e-commerce business websites could be secured.
-Customer disputes might arise which may need immediate resolution. These issues could be ranging from product quality issues, delivery concerns to clerical errors. Such problems could be dealt with by having a return/refund policy in place and prompt customer support service in action.
-Safeguard your IP and diligent audits performed regularly.
-Also, take care of regular tax payment and maintain consistency in marketing to avoid any glitches and experience the best results. 
-Take measures for business growth and expansion from day 1. Make efforts to build a database of customer emails. Stay in touch with them and constantly update on the running deals.
-Choose the right platform and focus on making your website search engine friendly in order to attract traffic organically. Also, leverage the power of social media in the current age.
-Utilizing pay per click options, making your website mobile-friendly, deploying affiliate programs, providing for efficient subscription services are a few other extremely popular methods of keeping your website in the limelight and attracting customers.
Shared above are the key milestones along with the business considerations that you shall not miss. Taking informed decisions is way better than blindly following any popular trend that your competitors might be after. You know your customers and their requirements best. Keep experimenting and utilizing the best practices for amazing results.
About the author
Abhishek Jaiswal is a serial entrepreneur and a co-founder at CedCommerce. He is an e-commerce enthusiast and takes great interest in exploring different dynamics of the industry. CedCommerce is an e-commerce facilitator, founded in 2010 for abling Small and medium businesses to make an easy shift to the web. With over 10,000 satisfied customers to date, CedCommerce is a proud achiever of several industry accolades.