In a world where real estate prices are sky-high, a lot of restaurants are looking for ways they can avoid these exorbitantly high rental costs. Today, there's a new business model that has been doing the rounds – the cloud kitchen business model.
A Cloud Kitchen, also known as a Virtual Kitchen, is essentially just a kitchen for a restaurant. It doesn't offer any dine-in or seating areas to its customers. It is the central place for the preparation of food and beverages, which are delivered to a customer's doorstep by designated delivery personnel. Customers can order food either using third-party apps such as Swiggy and Zomato or through the restaurant's own food delivery app and website too. Sometimes, there might be a take-away option as well. So, customers have the choice of coming in and picking up an order.
With the rapid growth the food delivery market has witnessed in the last decade or so, Cloud Kitchens have become more and more popular. Saving a ton of money that would otherwise have gone on rent or maintenance charges as well as having easy operations, lesser workload…the perks are quite appealing.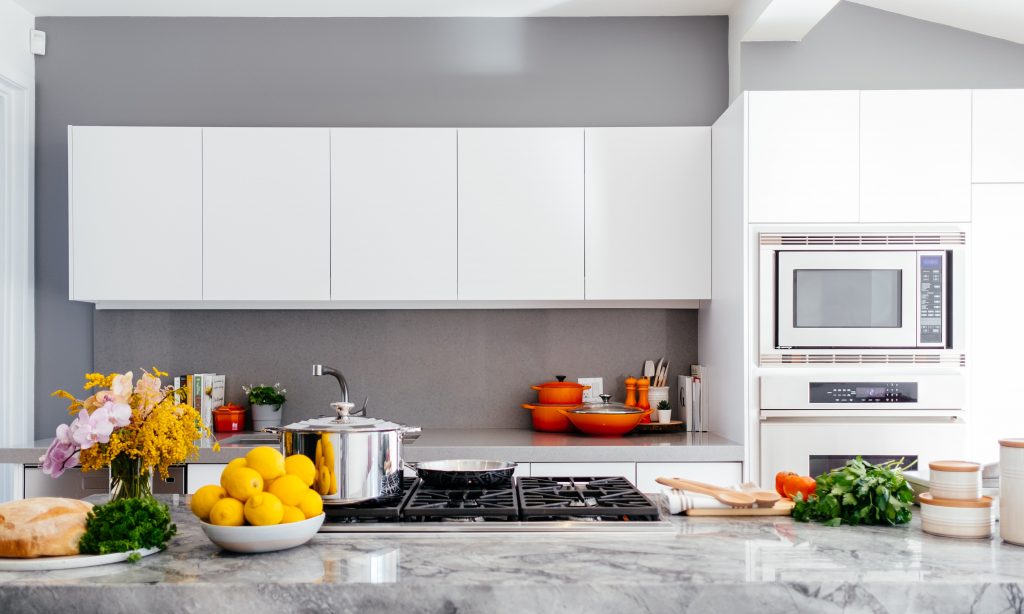 Today, it is not only new restaurants entering the food industry who opt for this business model. A lot of restaurants who have a loyal customer base and a sound reputation have been interested to give this a shot too. The popularity of this fresh concept goes hand in hand with the growth of food delivery platforms as well as the increasing customer preference of ordering food instead of dining out. However, restaurants do end up paying a large amount of commission to these third-party apps.
In this article, we're going to cover the following:
How to open up a Cloud Kitchen
Costs involved in opening up a Cloud Kitchen
How you can profit from opening up a Cloud Kitchen
Cloud Kitchens in the News
How to Open up a Cloud Kitchen
To get started with a Cloud Kitchen, you have to first pick a location. This doesn't matter as much as it would for a conventional restaurant. You don't have to worry too much about the kind of locality you are in. What you do need to make sure of is that you're based at a distance of about 5-6 km from your target audience. This could be a student dominated area or maybe even one where there are several offices.
Next, get started on acquiring the kitchen equipment you will need. Woks, ovens, pans, ladles…you name it. All your utensils, electrical appliances, gas cylinders are included in your kitchen equipment. On the basis of the cuisine that you want to offer, start searching for qualified staff who have relevant experience. Explain to them what exactly you have in mind for your restaurant and what expectations you hold from your employees. Train them to be able to use the POS System at hand properly and manage all orders.
Depending on which state and country you are carrying out operations in, it is necessary to run your business in accordance with the law of the land. Apply for every license and permit you will need for your Cloud Kitchen. Make sure that you have acquired all these licenses before you start operations on a daily basis. After this, you have to keep in mind to renew licenses annually as well.
Decide how you want to reach your customers. Do you want to opt for food delivery platforms like Swiggy and Zomato? Do you want to launch your own website and application? If it is the former, you will have to get in touch with the apps to partner with them and show legal verifications as well. If you want to create your own website and app, get in touch with professionals who can help you with this task.
Build a sound marketing strategy. Check out your competition. If you want to market exclusively to youngsters out there, get started on actively promoting your business on social media platforms. Try to build a solid image for your brand and connect with your customers through every platform possible- email, SMS, Instagram, Facebook and so on.
If you are carrying out operations through your own app and website, you need to set up a customer service department that responds quickly to customers. Hire people for this job and have them keep tabs on the whereabouts of every single order that you receive.
Costs Involved in Opening up a Cloud Kitchen
The costs that you have to account for while running a Cloud kitchen are a little different from the costs that come with running a traditional restaurant. To begin with, your rental costs will be significantly lower. You don't have to go out of your way to get your hands on a location in a very classy neighborhood. Given that you only have a kitchen to run, your rent should come to about Rs. 25,000 to Rs. 40,000 every month.
You also need to account for the staff. This includes all the personnel in the kitchen- a head chef, a sous chef, commies…all in all, their salaries should range between Rs. 40,000 to Rs. 70,000.
Depending on the type of cuisine you're offering to customers, you need to have all the necessary equipment. This includes everything that you might need for operations every single day- an oven, a microwave, stovetops, refrigerators, utensils and so on. The kitchen equipment will cost you about Rs. 5 Lakhs. This might even go up to Rs. 10 Lakhs, depending on the scale of operations.
A Cloud Kitchen isn't like a conventional restaurant. However, you still need to acquire several licenses before you get started with your business. You will have to look into getting an FSSAI License, a Tax Registration License, and a Shop and Establishment License. Applying for these licenses should cost you somewhere around Rs. 15,000 to Rs. 18,000. As a restaurant, your business is bound by the law to ensure that its daily operations do not cause any major harm to the environment. Hence, you will have to acquire a Certificate of Environmental Clearance.
To ensure that operations take place seamlessly and there are no errors, you have to invest in a good POS system. This could help you manage your workload efficiently. It could also be of use if you want to evaluate your business from time to time through detailed reports. For this, you need to pay about Rs. 4000 to Rs. 5000 every month.
You also need to work actively in creating a solid online presence for your brand. This includes everything from sponsored advertisements on social media platforms to partnering with popular influencers and food bloggers. This can range from Rs. 20,000 to Rs. 40,000 every month, depending on how frequently you choose to partner with other people in the food business.
Summing Up
We hope this helped give you a fair idea of how to go about setting up your cloud kitchen. Do let us know your thoughts in the comments section below. More power to you!