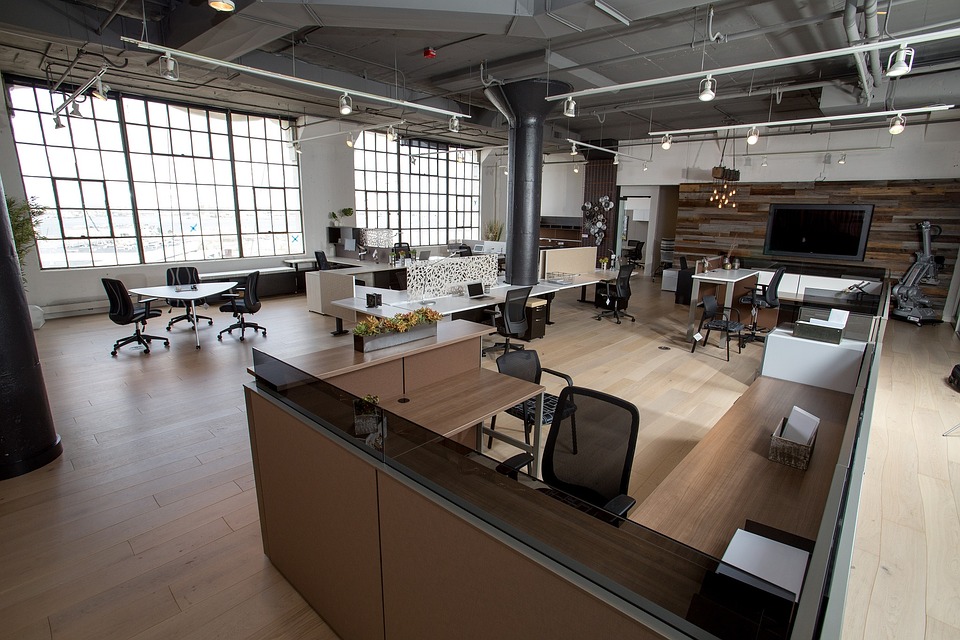 Since the COVID-19 pandemic, many new trends have been introduced to the workplace, including remote work and gaming. Remote work took a while to implement because we've had hundreds and hundreds of years convincing ourselves that our physical presence was required for every kind of work. But gaming in the office is something that many of us already do under the desk, during lunchtime, or inside the office toilet cubicle. It is one of the guilty pleasures of the workplace. So to have it as a growing trend is no small deal, and many employees are jumping on the idea as they have never jumped before.
But apart from the fun, what are the benefits of allowing video games in the workplace? And apart from being a distraction, what are the detriments? Let's find out.
Pros of Gaming for the Business
1. Relaxation
When carried out repeatedly and over 3 or 4 hours at least, practically every kind of work becomes monotonous. And because the human mind was not designed to horse around with monotony, stress sets in. The mind then begins a quest for anything and everything exciting. And if you keep forcing it back to the monotonous task at hand, it triggers fatigue in the body until you are ready to stop working or find something else in the environment to pacify it.
This is the kind of struggle that most workers deal with every day. But they have found ways to alleviate stress, including a quick snooze or a 5-minute break to play a game on their phones. So why not make it official and allow periods of genuine relaxation with video games installed in the workplace?
When gaming is allowed in the workplace, it becomes a relaxed environment and employers become used to that relaxation. They can refresh themselves more efficiently. So, there's a subtle message to every employee: Are you tired? Nothing that playing Angry Birds on your phone can't fix. Come one, come all! Refresh yourself!
Gaming provisions alleviate the stress of long, difficult, or monotonous work. It is a healthy way of decompressing and maintaining a spirit of happiness in the workplace.
2. Improved Muscle Flexibility and Motor Skills
For businesses that revolve around tech, video games have the potential to juice up the employees' speed of work. The majority of video games require a strong command of the eyes and the hands, and sometimes the ears. Each of these senses is constantly bombarded with effects and changes that facilitate training the sense of coordination. So, video games can be used to improve muscle activity among employees, as well as better train their sense of coordination.
Of course, even non-tech companies and employees can benefit from video games in this fashion. Employees with slow typing skills can improve dramatically after getting accustomed to video games that require a keyboard. With the fun element included, the learning speed will be astronomical when compared to similarly purposed video programs like Mavis Beacon Teaches Typing.
A video game like Call of Duty: Cold War is good for training muscle movement and motor skills. Available on PC and Xbox, installing it in the workplace removes the need to procure the assistance of typing experts to help employees.
3. Boosted Memory
Games are engaging in a way that social media is not. Oddly, the mind can be bogged down by the monopoly of obligatory work but not by games. While gaming, our memories are more active because there are usually many elements to work with, each distinctive and captivating. The colorful squares and ellipsoids of Candy Crush, for example, can fix themselves in your mind long after you play the game. So, video games are great for helping employees boost their recollections.
Added to this boosted memory is the fact that video games are usually engineered to help people solve puzzles. What is the point of a game that is only fun but not challenging in any way? So having video games in the workplace improves employees' ability to process a lot of information with incredible mastery.
Consider the racing game available on Xbox, Burnout Paradise, for example. The racing game quickly gets gamers adjusting their minds to the various curves and edges of the interface. Even after shutting their eyes, memories of their gameplay still flash under the eyelids of employees. So, with video games, employees' eyes are put to great use—as an open window to memory.
4. Bursts of Inspiration
Video games are great visual places to get bursts of inspiration. Even cartoonish and classic video games have aspects that are designed to promote thinking in the gamer. The more you play such games, the more you are forced to consider visible and unseen variables, especially considering that the game interface does not show you everything at once.
Anybody who has played Super Mario Bros. would be familiar with the simple and exciting narrative. The obstacles are generally easy to overcome but how you do so determines the points you get. As a result, the game's substructural edge is that it forces players to be innovative in a simple way. This is an area that is overlooked but has significant implications for inspirational value in the workplace.
Video games consequently stimulate creative thinking, assist employees in testing possible implications of introducing new variables into their gameplay or making adjustments to the existent, and inspire them to try new methods. They can then subliminally gather this creativity and apply it to their work whenever they have to deal with difficult tasks.
5.     Employee Engagement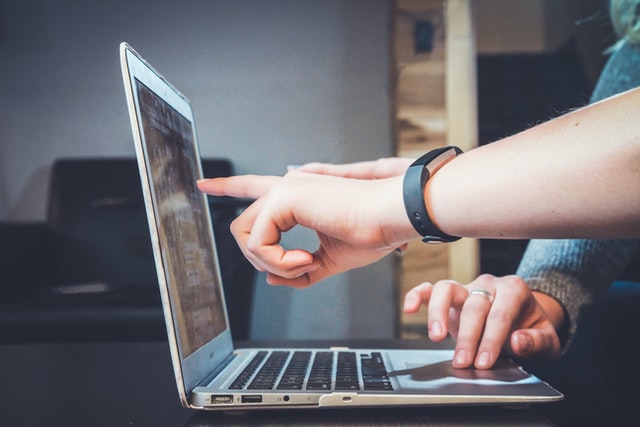 Having video games installed in the workplace can get employees more committed to the workplace objectives and big picture. In cases where these games require teams to play them, the odds of increased social cohesion among employees are not small. Employees that play video games together are bound to have better communication than others. So in introducing gaming into the workplace, we are making it more convenient for employees to form communities, run tasks with teamwork effectiveness and with few complaints, and easily get behind company policies.
This is especially important for workplaces that are still remote and virtual. For these places, getting together over the weekend for a picnic might be taking it too far. But a meeting in the virtual world of gaming is just appropriate. These employees may decide to play Call of Duty and Burnout Paradise during particular times.
Playing these kinds of games together helps employees learn together. For instance, both of the aforementioned games are available on Microsoft Xbox. This game console is one of the very best because it is a Microsoft production and can easily integrate with all the other Microsoft stuff. Moreover, using it can help employees learn a lot of new things, like fixing login issues on the Xbox app.
6. Easier and Speedier Decision-Making Processes
A visualization is an important tool for presentations for a reason. It is easier to convince people with pictures than without. In the same vein, video games are all about visuals, from the colors and textures of these games to the different modes and characterization that they have. These visuals, as we explained earlier, have a way of sticking out in the brain so that they become impressions. They also loosen the areas of our minds that want to work through every decision-making process.
So, through video games, an employer can help foster a mental culture of faster decision-making among their employees. Because these employees are forced to make casual decisions while gaming, those who are usually very demanding and rigorous with pipeline tasks would be forced to relax. Over time, this will allow them to form a culture of speedier thinking and processing of information in a more natural manner. This results in the culture creating a capacity for efficient decision-making in every employee in the workplace, thereby minimizing the headaches that team managers get from having overdependent employees.
Cuphead is a good example of a game that fosters decision-making among employees.
7. Improves Collaboration and Leadership Skills
Another prominent advantage of having video games installed in the workplace is that it improves collaboration and leadership skills. Team managers can test-drive the leadership skills of workers to determine improvements over the years. Directly, managers can use video games in the workplace to engender trust in leadership and enhance the relationships of supervisors and department heads with their team members.
The direct materialization of oneself in the form of a game character allows a kind of liberation that is rarely obtained any other way. But as employees kick up their heels to have a good time, they are unconsciously leaning on their self-governing sides which makes the game more enjoyable as they make decisions themselves and see the implications of their choices. They consequently get more confident with every passing moment. This is probably why gamers who are otherwise shy any other time of the day are fierce and self-possessed once attached to the console.
Employees can also be taught leadership by letting them lead teams in video games. This helps them reinforce necessary leadership qualities and become used to doing so at any other time. Portal 2 is a fine example of a video game that fosters such qualities.
Cons of Gaming in the Workplace
1. Distractions
The biggest minus to allowing video games in the workplace is that they can easily become distractions. It takes a disciplined mind to stay focused on the task at hand without needing the rush of excitement that video games offer to players. This kind of discipline is difficult to maintain when there are provisions for fun and entertainment just a few feet away.
So, unless gamification is effectively managed, introducing it to a workplace can collapse the structure of task allocation and delivery. Employees might become lazy and cultivate a habit of missing targets and deadlines.
2. Displacement of the Big Picture in the Workplace
Video games tend to take over the human mind. Once again, the mind is not so responsible that it can be left unattended in the face of fun. This means that employees with access to video games in the workplace may unconsciously suppose that the game is an incentive for better work. Even though this is not a false observation, taking the games as rewards for good work rather than taking them as incentives are two different things. One has gamification in the workplace as an objective while the other has it as a tool. The latter case leads to increased productivity while the former breeds unintentional laziness and the misplacement of work values.
3. Possible Splintering of Employees into Factions of Ardent Gamers and Non-Gamers
They may be exciting, relaxing, and absolutely enjoyable, but video games are not for everybody. Some individuals will only indulge because they have nothing else to do, while others will not do so even if they are compelled to with a gun to their heads. So providing gaming in the workplace can trigger schisms that never existed before, with the workforce breaking into factions of ardent gamers and passionate non-gamers. Such situations trigger unrest, disband social cohesion and reduce productivity.
4. Impending Rigidity and Loss of Value and Meaning
Nobody wants to repeat a game continually. Given enough time, games that used to be exciting can become monotonous, forcing managers to think up new ways to make the enterprise perpetually attractive. But this can get expensive, not to mention that it was never the goal in the first place. So, gaming in the workplace is not sustainable in the long run because it can get rigid and lose value and meaning.
In Closing…
Ultimately, gamification in the workplace can be a good idea. It helps employees bond more easily, make decisions more quickly, and cut down stress more naturally. There are also a lot of transferable skills attached to the inclusion of video games in the workplace. However, this inclusion requires the integration of strategies that focus on promoting a healthy workplace culture—rather than negligence and unfavorable gaming habits—among employees.