The Comprehensive Guide to Mobile App Design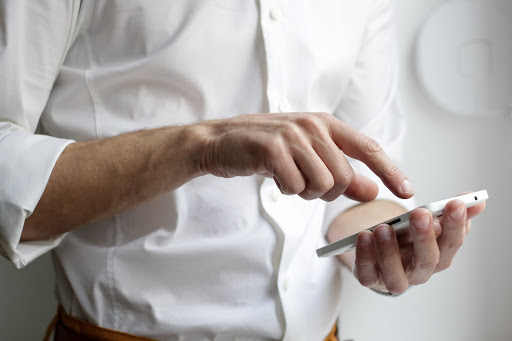 With the latest retention and churn rate statistics, it seems that it's a brutal world out there for mobile app developers.
In fact, as much as the fourth of mobile apps globally is used only once and forgotten, failing to deliver its audience great user experience – appealing design and great functionality.
However, the apps that survive the average 50% churn during the first month can face a much brighter future, as the churn rates from that point on tend to significantly decrease.
But how can you design the mobile app that will attract and retain your users? Here are the best five tips to get you going.
Aim for speed
Photo by Balázs Kétyi on Unsplash

Optimizing your app for speed is the key to providing great user experience.
As a matter of fact, statistics show that up to 70% of smartphone users will immediately switch to another app if the current one takes too long to load. Having in mind that 43% of users are unhappy if they have to wait for more than 3 seconds, your app needs to load super fast.
To achieve this, make sure you:
Minimize HTTP requests and redirects,
Resize and optimize images you use,
Load "Above the fold" content first,
Use animation to grab user attention while they wait.
Keep it simple
For your mobile application to be successful, it needs to be simple for your target audience to use.
If there is too much going on on the screen as soon as they open the app, the users will feel overwhelmed with information and most likely leave it.
Avoid "cognitive load" – any unnecessary image, button, or icon makes the screen confusing. If there is any task that is complex, break it down in smaller chunks. Aim for cutting all the clutter and focus only on minimalistic content that is valuable for your users.
Also, try to reduce the required amount of user's effort to the minimum. It's a good idea to reduce the need for typing – an app that won't allow users to try it out before they enter an email and password or requires too many details will most likely be abandoned for another solution.
Smooth navigation
Smooth navigation through the features should also be one of your top priorities. Your users should be guided through your app quickly and logically, always aware of exactly where in the app they are and what the best path to their desired feature is.
User interface should be easy to grasp even by a five-year-old, so try delivering essential information via intuitive graphics, rather than the blocks of text.
You will have more success if you opt for the elements that are already familiar to your users. Use the common screens such as "Getting started" and "Search results", as they need no further explanation at your end.
In order to deliver great UX, make sure that you provide feedback to each user action – a lack of response when a user touches a button will make them wonder whether their action has been processed. Use simple visuals to show the status of the operation.
Pay attention to iconography
When choosing the visual elements you will use in your mobile app, focus on their functionality, too, not only on their design.
The first touchpoint between your app and your potential users will be the icon they can see in the store, so ensure that you choose the one that will make you stand out from the crowd. If you're unsure how to stick with a single idea in a clean and attractive form, but still follow the latest design trends, check out app icons Infostarters provide.
Your icon is a representation of your app in a tiny and limited space and should display well in push-notifications, too. Stick to minimalistic design, that works well with any background.
Photo by Toa Heftiba on Unsplash
Optimize for the ease of use
Always keep in mind that your mobile app should be easy to use on smaller screen sizes. This means that you need to pay attention to the following:
Buttons shouldn't be too close or too small, as they will be difficult to tap with a finger and frustrate your users. An average finger tap has a 15mm span, with enough padded space.
Position your search box where it's easy to spot and access. Have an auto-complete available to help your users search.
Place the most used and important icons in a thumb-friendly zone so that they can be reached easily even while navigating with a single hand.
Keep your text clean and readable. The font you use should be above 11 points, with optimized line spacing for increased scannability.
By following the tips above you will meet some of the most common users' expectations, improve their UX, and make your app useful and worthwhile.