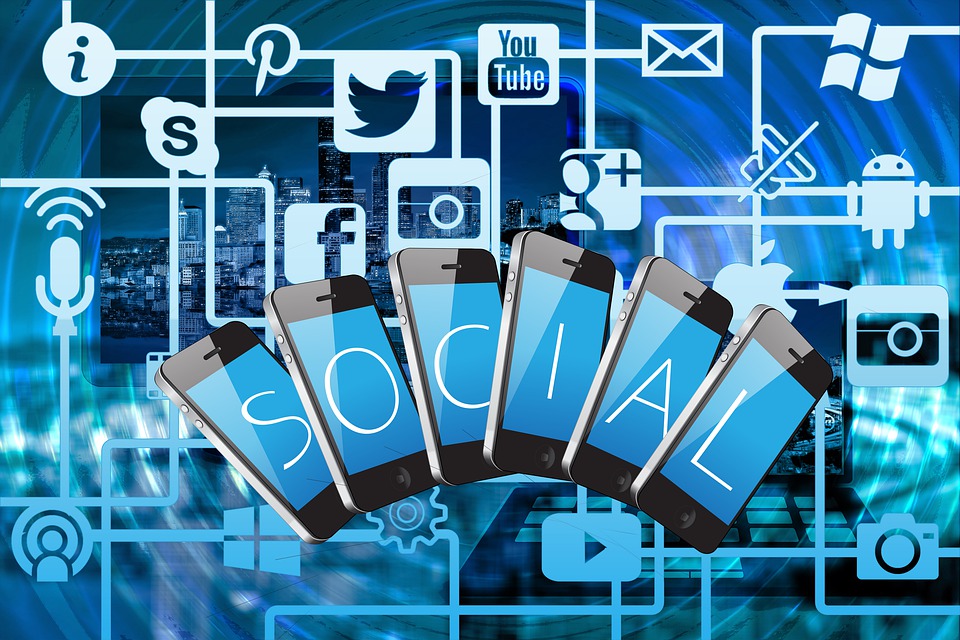 In last five years, Mobile apps have dominated the world with its powerful solutions and superior services. From live cricket scores, food and online shopping to games and health management, there is rarely something where mobile apps would not help. Prevalence of mobile app technology has swept through the smallest corner of our life, creating digital solutions even in the entertainment and media industry.
With consumers expecting easy-to-use and seamless apps, entertainment domain is also experiencing an unforeseen transformation. It is evident that by now different entertainment segments relies on the mobile app revolution mainly due its convenience and usability. So how exactly mobile apps are revolutionizing entertainment industry?
Discussed here are 3 primary ways mobile apps have significantly changed entertainment space.
Updates and trends
Social media has developed a virtual hub of realities that eloquently displays the expressions of global communities. In the absence of social media platforms, it was quite a challenge to monitor and discover the latest hot trends in the relevant market. With a powerful disruption of social media, human society realized the importance of digital technology and began to share their mind with the world, which in turn resulted in honest valuable trends.
Social apps have a dedicated, most updated space for suggesting trending topics. Entertainment apps keep popular movies, music, shows and games embedded in a trending section for users to view what is making a rage. Due to such instant updates and recommendations, entertainment is accessible and available anywhere for anyone. This is why entertainment app development companies are working passionately to optimize user experience within apps.
Information-driven engagement
Mobile users are predisposed to interacting with social media platforms for a daily dose of news, updates, life hacks, and tips and more. It is not a surprise that people quickly check the homepage wall of Twitter, Facebook, and Instagram as they are the best reliable source of authentic information. Entertainment apps integrate social posts to enable users to share useful media information on the platform.
Apart from these, video content leader Youtube also facilitates a unique, highly engaging and visual platform for exploring creativity, information, and entertainment. It has innovative features with individual channels, vlogs and more. Engagement is the crucial essence of entertainment mobile apps that allows users to interact with their favorite artists and idols and know more about them. Businesses can thus interact with their customers and address their requirements with more confidence.
The scalable capabilities of platforms
Many YouTubers make videos to show off their product or to review one for example a fitness blogger selling their fitness program, gamers reviewing games and certain pranksters using different tools for pranks such as a prank call app, loaded with pre-recorded voice lines. This proves to be an effective way to educate and entertain their subscribers.
Entertainment app platforms are equipped with the superior capability to suit business needs and user perspective. Today's apps are integrated with movies, music, live streaming experience as well as gaming to deliver exceptional user experience. Scalable platforms complete with all the vital features also create a potential opportunity for artists to bring their talent in public and reach the audience.
Application development is less complicated with many readymade platforms introduced now and then. Due to many incredible features in place, users have a lot to gain by leveraging the scalable app platforms focused on enabling users to share their content online on any platform to exhibit their flair. These entertainment applications set a comprehensive flow of content including articles, videos, blogs, and other rich media, which further enhances app's usability for entertainment purpose.
Most popular Entertainment apps
NETFLIX
NetFlix has risen to be one of the most sought-after entertainment platforms for a viewer who rely majorly on their mobile devices for distraction and amusement. It is enriched with unlimited fun movies, dramas, and comedies and also connects with TV. It has quickly changed the satellite TV market, is the world's 10th largest company.
SPOTIFY
Spotify is another phenomenon in the world of music services and allows users to browse through songs and listen to their favorite music from favorite artist legally and save them offline. The app is highly successful with more than 24 million existing users.
Future promises
Like all other industries, Mobility is something that has swept deep through media and entertainment, bringing a new shape and dimension to its sphere. Technology translates into opportunities, especially for businesses that look to capitalize greatly on digital solutions to develop consistent growth potential. By integrating IoT and Wearable technology, entertainment mobile apps are likely to experience a much brighter future. Businesses should adopt more capable technologies such as VR and AR to make entertainment more engaging and influential.
Conclusion
Mobility has become the need for any business to reach expected growth target in the relevant market. Entertainment and media market has transformed its structure in the last couple of years by shifting to digitalization and enhanced user engagement based on the precise understanding of user behavior. We hope entertainment mobile apps will continue to amaze and fascinate more users in the coming days.
---
Author:
Helena Spaculus
https://www.spaculus.org
info@spaculus.org