We know that in every walk of life trends come and go. It is the same in database management landscape but lately, we have witnessed that several new database management concepts are in fact, here to stay. They are not just a passing fad, rather they demonstrate staying power and they have the capacity to transform businesses and organizations.
As per http://www.dbta.com, we have witnessed the fact that there is a rising appreciation for the value of data; hence, there has been a significant increase in the amount spent and invested on data management, as well as, analytics services and products. As per IDC predictions, revenues for business analytics and big data solutions would be reaching $189.1 billion this year itself with an impressive double-digit annual growth through 2022. Let us explore the existing and the latest database management trends and ways to take the maximum advantage of them for benefitting your business or organization. Here are some of the latest trends.
Focus on Both SQL Databases & NoSQL Databases
SQL databases are also referred to as relational databases and they are known for defining and manipulating data based primarily on SQL or the Structured Query Language. SQL databases are immensely popular and are utilized for effectively handling structured data which would organize data elements and go on standardizing the way precisely they would be relating to each other and to diverse properties. Database admins managing an SQL server will often use utilize server monitoring in order to optimize the performance of their database.
NoSQL Databases are referred to as non-relational databases that would be allowing you to accurately store and retrieve all important unstructured data implementing a dynamic schema. We know that NoSQL is gaining a lot of traction because of its flexible capacity to come up with a unique and innovative structure which could be a graph, document, column or Key Value that is organized basically as a data structure. Even though SQL has been maintaining a huge lead over the NoSQL database for several decades now, however, things are changing now and there is the growing popularity of non-relational alternatives. NoSQL is catching up at a phenomenal speed with the introduction of popular databases like MongoDB, Cassandra, and Redis.
Use of Multi-Database Preferred over Single Database
There has been a growing trend towards the effective use of multi-database during the last decade as opposed to the conventional theory of keeping all your eggs very much in just a single basket. More than 50 percent of the businesses admit that they are using multiple databases to efficiently fuel their applications as compared to just a single database. As per the latest market survey, around 44.3 percent admitted to utilizing multiple databases and 55.7 percent are still operating one single database.
NoSQL & SQL Multiple Database Combinations
We understand that 75.6 percent of multiple database kind usage comprises of a mix of both NoSQL and SQL databases. This implies that for many companies you cannot adopt a cookie-cutter approach. Even though you may be having a preference for one of them, there is absolutely no dispute regarding the fact that each one of them has clear benefits over the other. Rather than restricting your company to just a single database type,  there is a necessity in 2019 to effectively evolve your database stratagem for compatibility in order to ensure that these two robust database management systems are able to be compatible with each other and help in effectively filling the gaps in all your data requirements.
The Pivotal Role & Importance of Data Engineer 
The data engineer would be playing a pivotal role in 2019 as the architect of an organization's data planning. No data teams would be able to efficiently perform without technical assistance and expertise of a qualified data engineer. These super-techies are indispensable as they boast of having advanced tech knowledge and multiple programming skills for preparing the groundwork proficiently for effective enterprise Data Management that could be utilized by some other staff such as the Data Scientist or the Data Analyst for precise data-oriented functions.
Implementation of Single-Point Data Management Channels
In 2019 there is an emerging trend of the effective implementation of Single-Point Data Management Channels. There is a rise in the use of enterprise-grade, single point data management channels rather than multiple disintegrated data management solutions within an enterprise. This trend has been gaining traction at a slow pace over the last few years but in recent times, it is impossible for businesses to survive or sustain without scalable, fully-integrated, single-point data management solutions for ensuring optimized distribution and data collection across numerous data channels.
IT Is Becoming Cloudier
We find that there has been a significant rise in the actual acquisition of effective SaaS apps that are known to displace on a regular basis, an on-premises application, thus, successfully migrating numerous users including their data to the cloud. Moreover, several organizations today have basically a cloud-first mandate that leads to certainly more SaaS applications. Today, data management has become intrinsically a hybrid affair which is supposed to reach across a host of on-premise systems and multiple clouds. You may seek professional assistance from reputed websites such as RemoteDBA.com.
Hadoop's Actual Fall from Grace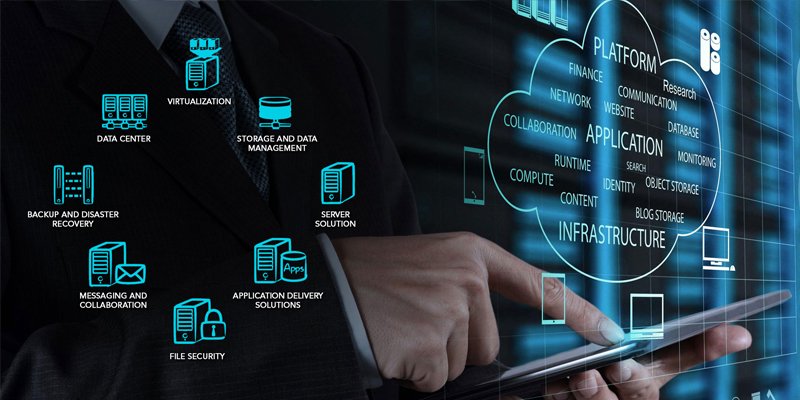 Among the biggest surprises in recent years in the tech world is the rapid ascent and then equally rapid descent of Hadoop adoption. When Hadoop entered the industry in 2013, it took the entire community by storm and was deployed in as many as 20% data warehouse environments within 3 years of release. The growth curve seemed to plateau over 2017 and 2018, indicating that it had pretty much been deployed by any warehousing program that would require it. 
There has also been talking of user dissatisfaction with Hadoop's immaturity as a platform, especially when dealing with maintenance, relational functions, and managing metadata. The cost of deploying and maintaining large clusters on a company's own premises is also a considerable push back against the growth of Hadoop. As a technology, it is certainly here to stay, offering a ton of functionality to anyone who needs it, but the industry has demanded extensive restructuring to address the present problems with the platform.
Conclusion: The Amazing Data Lake Remix
Giving data a great home, the data lakes trend is very much toward an effective multiplatform architecture. The lake is supposed to be distributed physically across relational databases and Hadoop clusters. These could be deployed efficiently on the cloud, on premises, or an effective hybrid combination comprising both.  To make truly diverse and disparate data appear simpler and less complicated, you could find virtualization techniques quite handy, that is the reason why any hybrid data lake seems to be in reality a virtual data lake quite similar to the virtual data warehouse. 
Author bio
Patrick Hansen is a database developer with more than 15 years of experience in this field. He suggests his clients visit RemoteDBA.com when they need database support or any other technical help with database management.