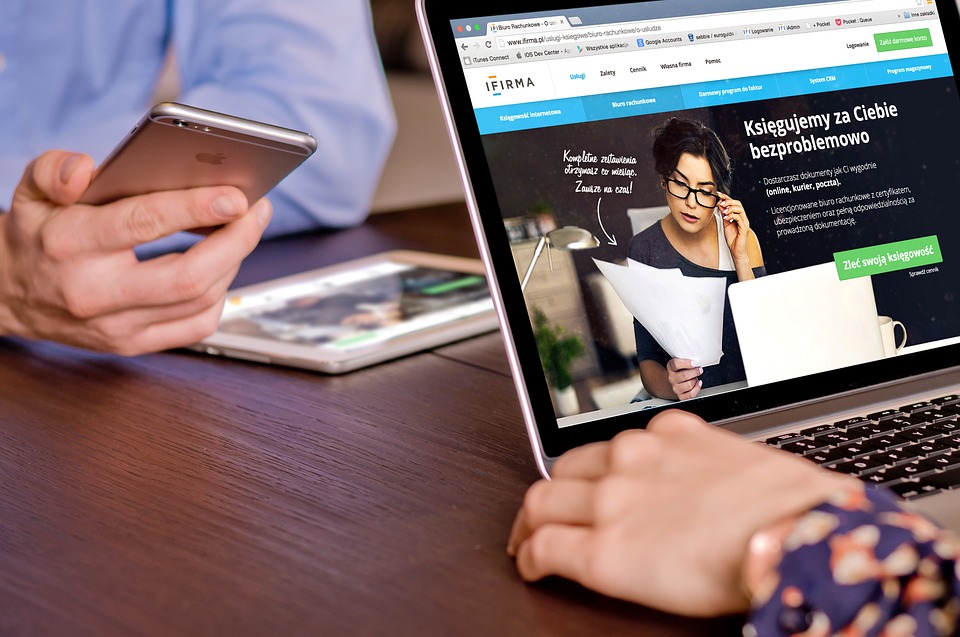 The market for smartphones is increasing constantly and usage of mobile applications has increased a lot. Apple has been known for their innovative features and every year they introduce some innovation that amazes the world. As a business owner, you have two options for developing a mobile app. The first one is developing a mobile application with your in-house team and the second option is to hire an app developer from an eminent mobile app development company. The in-house developer is not affordable for small to medium size companies, as once application is built, there are no further tasks for mobile app development. That will lead you to the second option which is hiring a mobile app development company. So as a business person, you might have decided to build an iOS application for your business but you don't have an idea how to hire an iOS developer that provides you with the best iOS application for your business without ruining your project, money, and time. Before choosing any app development company, you need to ensure a few things that give you a better idea about the company and their development team's skills. Here we are trying to provide you with a few key factors you should consider before hiring an app development company.  
Past Projects
This is the key aspect that needs to look. You can request the iPhone developer to display some of their past work for your acknowledgment. Please ensure that all those links are live and available to download. It will be an advantage if a developer has developed something similar to your application.
Past clients' details
This is another key factor to identify best iOS developer for your job. You can talk with their past clients and understand what are the pros and cons of app development company. Moreover, if you get a chance to speak with the client of the same industry then it will boost your confidence while hiring iOS app developers. You can ask their past clients about how company handle timeline, manage the project and resources, communication skills and many more. Through all these questions, you can set your mindset and able to deal with work was chosen development company.
Proficiency
This is an important factor as every application has unique features. Before hiring, you should ensure that they have the expertise for the features that you are looking for your application and able to give details what is the procedure they will follow to complete the required functionality in your application.
Experience
Another important factor that you need to check before hiring app developers. Experienced developers can provide you with the best quality code and error-free application for your business. The bug-free application will help you increase your user experience.
App Support
This is another most important factor that should not be ignored. Every application requires some support after completion of the development and that should be properly managed by mobile app Development Company as it will allow you to improve your application once it launches and live on the app store to download.
Other development services
Application development is not enough for any client and every client expect more than that like quality assurance, business analysis, launch application, post-development support etc. So based on their different services, you can choose the best development company for your application.
Good Communication
Communication is another important factor while choosing an iOS developer. The developer should be a good communicator and able to communicate easily as communication gap will surely affect your project. You should ensure that iOS developer asks all the requirement related questions at the initial stage of the project so your project can work smoothly. The developer should also be able to suggest good ideas for your business so you can generate better revenue and having a few USP features in your business application.
Updated With the latest trend
The iOS developer should be updated with the latest trends in iOS. iOS developer should able to code in Swift language rather than Objective-C. The main reason for Swift development is that you get an idea about the developer and their approach towards new technology. Swift programming language is quite clean and time-effective compare to Objective-C. Another advantage of Swift is it's cost-effective as well as more productive.
Monetize App
Most of the business applications are developed to engage with consumers as well as generate revenue for the business. You should also need to understand their strategy for generating revenue from your application. There are many monetize technique like in-app purchase, pay per download or display ads. App development company should able to give you the best advice to generate revenue from available option.
Summary:
Based on the above details you can identify the good iOS developer with the following qualities:
Have the quality of works done
Keen to learn new technologies and a good approach to develop new skills.
Understand your business and help to find the best way to make your application popular into the market.
Work with you as your technology partner, not as just developer.