Have you ever seen unbelievable footage online that someone just happened to catch on their drive to the office? Although these entertaining videos can offer some respite from a boring workday, that's not why people are buying dash cams and recording their commute. Dash cams offer an unbiased account of what happens on the road, meaning they could work to your advantage if you need to support your side of the story after a collision, identify another car in a hit-and-run, or catch the person who vandalized your parked car.
Dash cams are becoming increasingly popular, with one survey reporting that nine percent of people already use a dash cam, and 26 percent think it's a good idea to have one. And Grand View Research firm projects that the market for dash cams will be valued at $1.8 billion (U.S.) by 2022. If you're looking to get in on the trend and buy a dash cam for your vehicle, you'll want to take these factors into consideration when picking the perfect camera for your car.
Video Quality
If you're relying on any footage you capture to provide evidence in an accident (such as the license plate of a car that hit you and took off), you'll want to opt for a camera with a higher video resolution. Many dash cams will offer a resolution of 1080p, which should provide sharp enough footage for your needs. When considering video quality, don't forget that a camera with night vision is also a must-have if you're driving in the dark, or else you won't have a clear video if an incident happens when the sun is down. If you are in an accident and plan on filing a claim, when you meet with your auto accident attorney they will want to see the footage. Video quality should be clear enough to build a solid case on your behalf.
Storage
How much your camera stores will depend on a few things, like the size of its memory card and the video resolution (the higher the resolution, the more storage you'll need). Check out whether the camera supports larger memory cards – many will be able to handle a 64GB card.
If you're worried that you won't have enough storage for your long drives even with a large memory card, you'll want to make sure your camera offers loop recording. This function allows your camera to automatically record over old footage when it runs out of storage; just remember, you'll need to download and save any vital footage from a collision before it's erased. You can also invest in a camera with an impact sensor, meaning it immediately saves footage if you've been in a collision.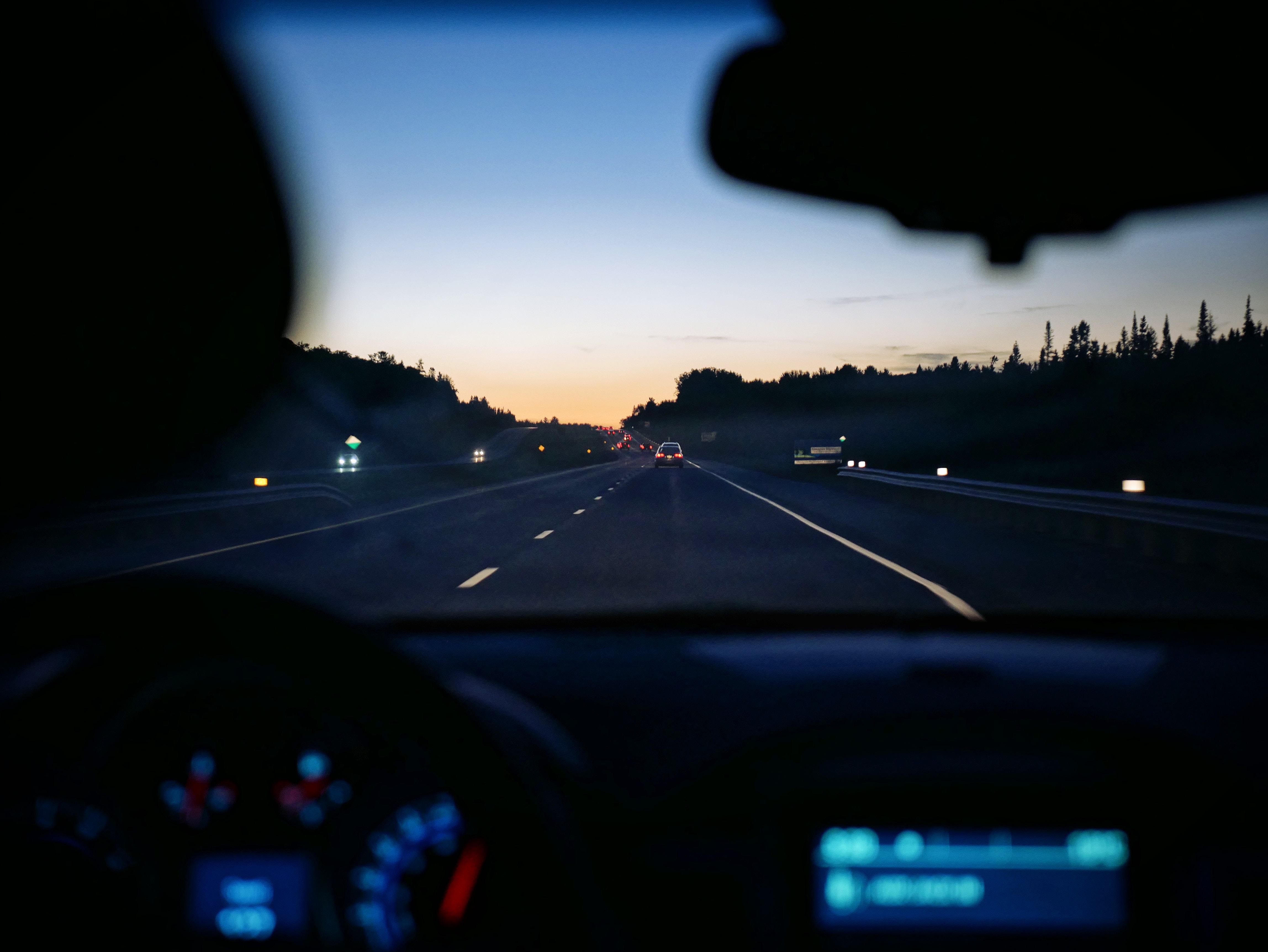 Fields of View
A dash cam records the view of your drive through your car's windshield, so it won't help if you're hit from behind. To cover yourself from all angles, you can find a package that comes with both a dash cam and a rear view mirror cam. Because you'll be recording twice the footage, you may have to settle for a slightly lower resolution.
You can also find cameras that record while your vehicle is parked. A camera with buffered parking mode, for example, continuously records while your vehicle is parked, but only saves the footage if an impact is detected.
Other Features
An automatic on/off function will start and stop recording when you turn your engine on and off. Since your dash cam is only good to you if it's capturing vital footage, this feature ensures you never forget to record your drive.
Some dash cams also come with GPS. While this won't provide you with navigation support, it will log the speed and location of your car, which could be handy for arguing against an unjust speeding ticket or keeping tabs on your teen driver.
In addition, you'll want to decide whether or not to purchase a dash cam with a screen, which would allow you to review footage immediately, rather than downloading it to your computer for viewing. The downside? The screen takes up extra room, obstructing more of your view from the windshield and potentially acting as a distraction.
Finally, take a look at how your camera will be mounted to your vehicle. If you're switching it between cars, you'll want something that's easy to regularly install and remove – likely with suction cups. If you're keeping it in one vehicle, a more secure mounting option might take a little longer to install, but will ensure it stays put regardless of extreme temperatures or an impact.
Although car insurance providers don't currently offer a discount for installing a camera on your car, a video recording from your dash cam could be used to support your claim in the event of an accident. At the very least, you might just record a viral video that will provide a moment of fun for office workers around the world!
Featured image copyright: asawinklabma / 123RF Stock Photo